Ajith's Manager Reacted To The Online Negativities!!
Written by Dhiwaharan Published on Mar 14, 2022 | 01:23 AM IST | 121
Follow Us
Comments: 0
Ajith's manager Suresh Chandraa, on Monday, reminded the words of actor Ajith kumar to answer to the negativities that are spreading against actor in the online medium for the past few days. He reminded the users of micro blogging social media site about Ajith's important statement that he made after completing 30 years in Tamil cinema industry.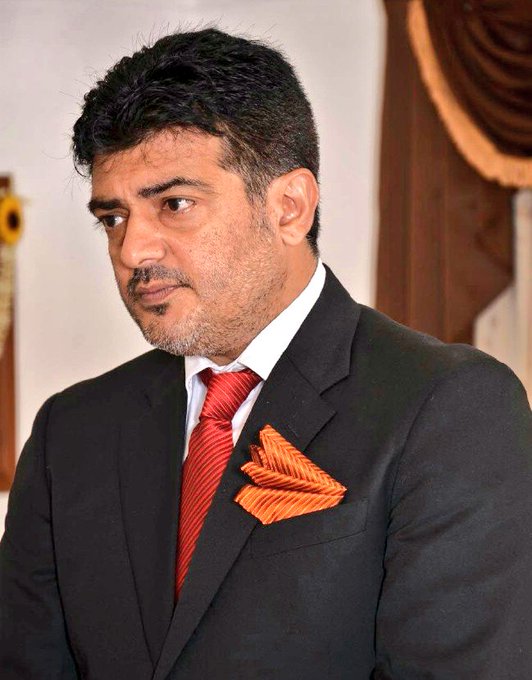 After the release of Valimai, along with the positive reactions and reviews, Ajith happened to face criticisms from the fans and critics. However, few spewed hatred against the actor and attacked him personally by commenting on his looks. Blue Satta Maaran of Tamil talkies made below the belt comments against the actor in his review.
Online users who identify themselves as the fans of Vijay who is considered as Ajith's rival, encouraged Blue satta Maaran. On Sunday, Bismi of "Valaipechu" YouTube channel, came up with a video reporting the box office collection of the movie.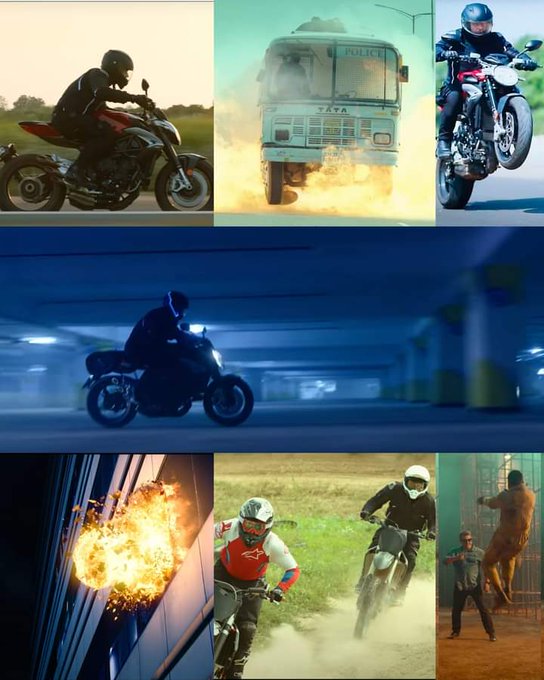 In the video, Bismi said that the film earned Rs. 25 crore profit for the producers of the film and became a loss to most of the distributors who bought the film to release in theatres. He also stated that Ajith couldn't do business equal to Vijay. "Many who consider Ajith as Vijay's rival, think that the former is doing business equal to  Vijay. But the fact is, Ajith can't reach 75% of business comparing to Vijay" said Bismi in his video.
Watch the video below :
Blue satta Maaran shared the video in his twitter timeline as well :
வலிமை – வசூல் – வலைப்பேச்சு பிஸ்மி:

சென்னை, செங்கல்பட்டு, கோவை, ஆற்காடு ஏரியாக்களில் சொற்ப லாபம் மட்டுமே. சேலம், திருச்சி, திருநெல்வேலி ஏரியாக்களில் எட்டு கோடி நஷ்டம்.

விஜய் வசூலை 75% கூட அஜித் தொடவில்லை. https://t.co/2lNJKJVDp4#Valimai #Ajithkumar #AK60#BoneyKapoor pic.twitter.com/frpCNs8KQm

— Blue Sattai Maran (@tamiltalkies) March 13, 2022
Many fans of actor Vijay started degrading Ajith in online platforms after the Box office collection report of "Valimai" was uploaded by Bismi.
Now, Suresh Chandraa, manager of actor Ajith kumar came up with a tweet reminding fans and public about the statement the actor made on completing 30 years in film industry. "Fans, Haters & Neutrals are 3 sides of the same coin. I graciously accept the Love from fans, the hate
from the haters & the unbaised views of the Neutrals. Live & Let live! Unconditional Love Always!! Ajith Kumar" Ajith's statement read.
Sharing the same, Suresh Chandraa said "A reminder to whom so ever it may concern.
Unconditional love always – AK ❤️🏁" in his tweet.
A reminder to whom so ever it may concern.
Unconditional love always – AK ❤️🏁 pic.twitter.com/AM2Kh0I9Pq

— Suresh Chandra (@SureshChandraa) March 14, 2022