"Ajith Was Bedridden When I Narrated The Script" Director Opens After 20 Years !!
Ajithkumar
Kandukonden Kandukonden
Prashanth
CM / Updated: 2020-05-01
11:42 IST
By Dhiwaharan
"Kandukonden Kandukonden" is a milestone for the actors who were part of it, we must say. The feel good film which portrays the human emotions, is based on Jane Austen's novel "Sense and sensibility". Rajiv Menon pulled off this multi starrer back in 2000 during when it is near to impossible. The film's credits contains some of the big names of Indian film industry such as Mammootty, Ajithkumar, Aishwarya Rai, Tabu and Abbas. The film even had actor Vikram's contribution as he lent his voice to Abbas in the movie. "I wish he (Vikram) had also acted in the film, it would have become the ultimate multi-starrer then" says Rajiv menon while recalling how "Kandukonden Kandukonden" was made. The director, shared some of the unknown facts about the film as it is going to celebrate its 20th year anniversary on 4th of May this year.
[wp_ad_camp_1]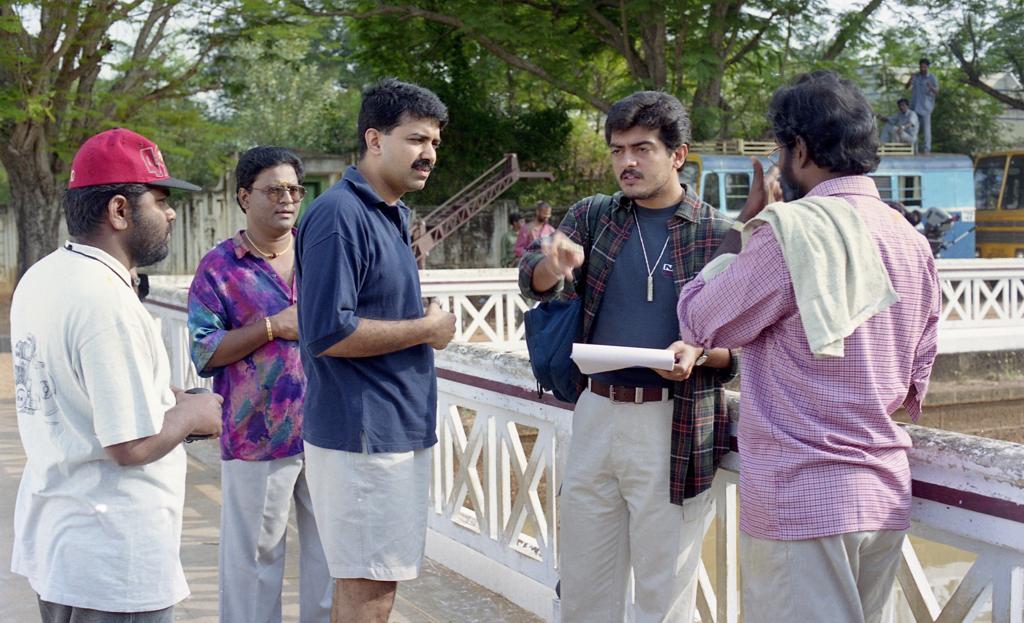 While talking to The Hindu, The cinematographer cum director explained how he managed to get all the high profile actors on board. The film which is being considered as one of Ajith kumar's best work, garners a huge viewership whenever it gets a Television streaming in Sun network. When it was telecasted in KTV lately, one of a fan wrote "Dear KTV, please don't telecast classics like kandukonden kandukonden in the afternoon and blade movies in the evening/night." which grabbed the attention of the filmmaker who replied by saying "Good to see that #Kandukondain rules the audience hearts after twenty years"
Good to see that #Kandukondain rules the audience hearts after twenty years https://t.co/3OkXxnZWgj

— Rajiv Menon (@DirRajivMenon) April 23, 2020
[wp_ad_camp_1]
In this recent interaction, the filmmaker has revealed how he got actor Ajithkumar on board for the role of a struggling filmmaker named as "Manohar". Rajiv Menon said that he and his crew looked for a couple of actors for the role initially. Actor Prashanth who was one of a busiest actors at that time was considered for the role at first. However the actor turned down the role saying that he would rather pair with Aishwarya Rai with whom he acted in "Jeans" than pairing with actress Tabu. The name of Ajith came up and the director was told that Ajith was injured, most probably from his car racing stint, and is recovering from his injury.
This scene😍
Ajith and Tabu acting👌
A Bgm n Song💘#KandukondainKandukondain pic.twitter.com/eZGUi3ObEG

— Uppi Vardhan🔥✊ (@Uppianvardhan) August 11, 2019
[wp_ad_camp_1]
Rajiv Menon met Ajithkumar in a hospital and narrated him the script. The actor who saw the scope of the character accepted to do the role which later became one of his milestone achievement. The song "Sandhana Thendralai" is still being loved even by his haters. The director went on to add that he initially thought of casting Manju Warrier and actress Soundarya in the sister role but Aishwarya Rai came on board through his wife's suggestion. Despite of the very little time she had, rajiv managed to complete her portion successfully.
As the fans of actor Ajith kumar are celebrating his 49th birthday today, they should know that their idol is someone who believes in the weightage of a script rather than concentrating in other aspects of a film which are director's concern.