JUST IN : Ajith Kumar Reacted To The Criticisms On Doing A Film With Siva Again!!
Written by Dhiwaharan Published on May 30, 2022 | 19:52 PM IST | 54
Follow Us
Comments: 0
Actor Ajithkumar's manager Suresh Chandraa who has been releasing the press notes and important statements from the desk of the busiest actor, on Monday, came up with a post in his Twitter handle, sending a message that people will judge others no matter what. It is believed that it is a message from Ajithkumar regarding the trolls that surfaced criticizing him for doing a film with director Siva again after Vignesh Shivan's.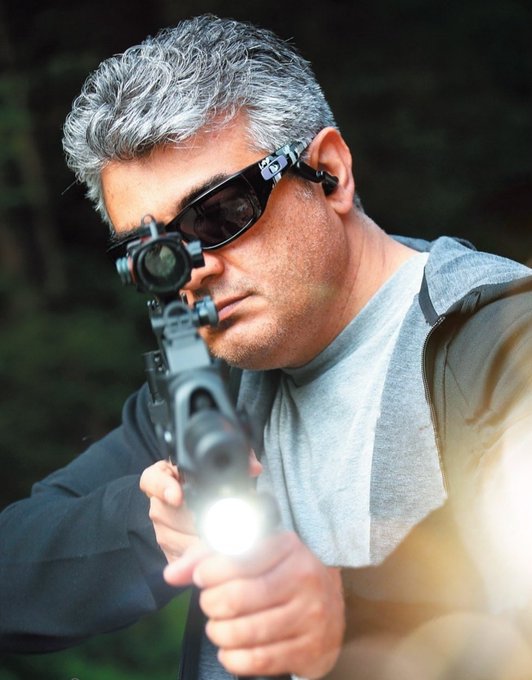 Being one of the leading actors of Kollywood, actor Ajithkumar enjoys a huge fan base in Tamilnadu. Despite of getting a humongous amount of love from his fans, Ajith refused to have fan clubs and dismantled it few years ago as he wants his fans to look after their families. This only increased the love of fans for him as they started admiring him more for his attributes.
The actor who was last seen in "Valimai" directed by H. Vinoth, is again acting in the filmmaker's directorial. The film is touted to be a heist thriller and Vinoth who impressed fans with his debut "Sathuranga Vettai", is expected to give an intriguing entertainer this time. Post that, the actor has committed a film with director Vignesh of "Naanum Rowdy Thaan" fame.
Meanwhile, it was reported that Ajithkumar is going to work with Siva again after Wikki's. Earlier, Ajithkumar has worked with Siva in Veeram, Vedhalam, Vivegam and Viswasam. Many memes, trolls and criticisms surfaced against the combo as soon as the buzz surfaced.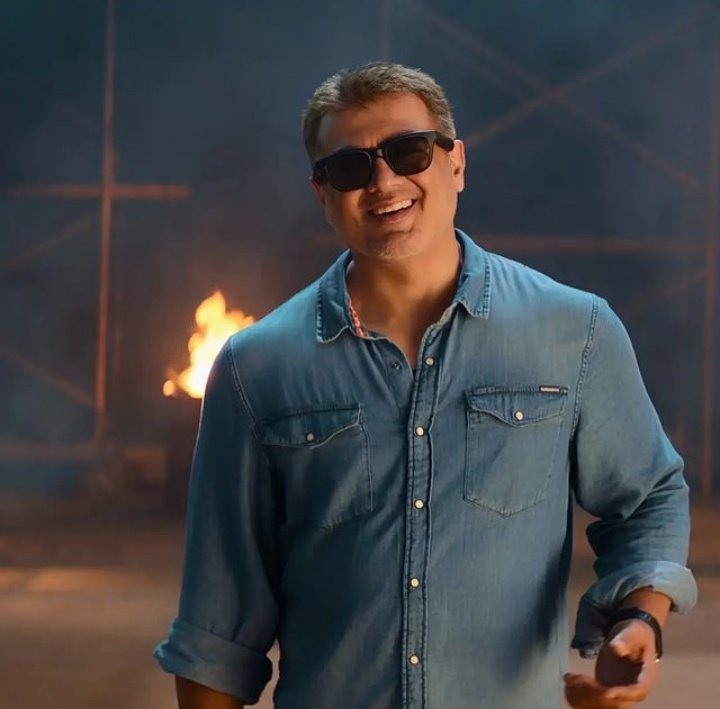 On Monday, Suresh Chandraa, personal manager of Ajith kumar, in his official Twitter handle, came up with a post denoting that people will judge irrespective of what other does. It is a famous picture that consist a story of a couple, donkey and two strangers.
Adding the picture, Suresh Chandraa wrote "To whom so ever it may concern! Unconditional love. Ajith" in a way of denoting that Ajith has suggested him to upload the post.
Check out the post below :
To whom so ever it may concern!
Unconditional love.
Ajith pic.twitter.com/v6c4cmB4f7

— Suresh Chandra (@SureshChandraa) May 30, 2022
Here's some of the reactions :
What is the biggest thing fans are asking. Bare minimum is to chose the script wisely and properly. Even if you can't chose the script atleast respect your fans. Why all these drama. People will criticise have a brain to accept it and give back good content

— Vishnu Muralidharan (@VishnuMuralid14) May 30, 2022
தலைவன் வாட்ஸ்அப் ல அனுப்புநத இங்க போட்டுட்டு இருக்க மென்டல் 😾

— N I T H I S H ™ (@_Nithish_17) May 30, 2022
— ИIGHΓ MФИҜΞУ (@SettuPaiya) May 30, 2022
எவன் கூட படம் பண்ணனும் எப்படி பண்ணனும்னு எனக்கு தெரியும் மூடிட்டு இருக்க சொல்றாரு.

— அன்பு (@kuttyoffcl) May 30, 2022
Simply #Ajithkumar𓃵 👑 https://t.co/aVPCzvbGfP pic.twitter.com/uRba7w3XF5

— DILLI (@itsdilli0700) May 30, 2022
"Just do what you believe is right. Don't be distracted by the criticisms"

இந்த டைரக்டர் வேணாம், ஃபேமிலி சென்ட்டிமென்ட் வேணாம், சிகரெட் புடி, தண்ணி அடி, இன்டர்வ்யூ, ஆடியோ லான்ச், ப்ரொமோஷன் பண்ணு, தலைக்கு டை பண்ணுனு அடவைஸ் பண்றவனுங்கள தான் ஓப்பனா செருப்பால அடிச்சிருக்காரு. https://t.co/xIB6euet8Z

— மிஸ்டர்.உத்தமன் (@MrUthaman) May 30, 2022
This is for Intellectual puluthi's who advices him,how to act and select scripts.. https://t.co/O4ZMdaTEPN

— Rooney (@rooney_aj_) May 30, 2022
Thala thuglife mode 😂🔥👌 https://t.co/dXeoUExiuR

— Jagadish (@scbjagadish) May 30, 2022