Ajith Heroine Revealed That She Just Completed 9th Standard While Pairing Up With Him !!
Written by Dhiwaharan Published on Apr 30, 2023 | 01:30 AM IST | 222
Follow Us
Comments: 0
Ajith Kumar's "Amaravathi" heroine Sangavi, released a video recently, revealing that she just completed 9th standard while pairing up with the now-Superstar actor in his debut film. Expressing her happiness over the film getting digitally re-released on the 1st of May, the actress made the trivia public while saying that she feels special to get her film re-released at this time.
also read : Ajith Kumar Won Hearts With His Humble Gesture Towards A Mother At Airport !!
Amaravathi is a Tamil-language romantic film released in 1993 that tells the story of two young lovers played by Ajith Kumar and Sanghavi. Directed by Selva, the movie gained positive reviews from audiences and was a box office success.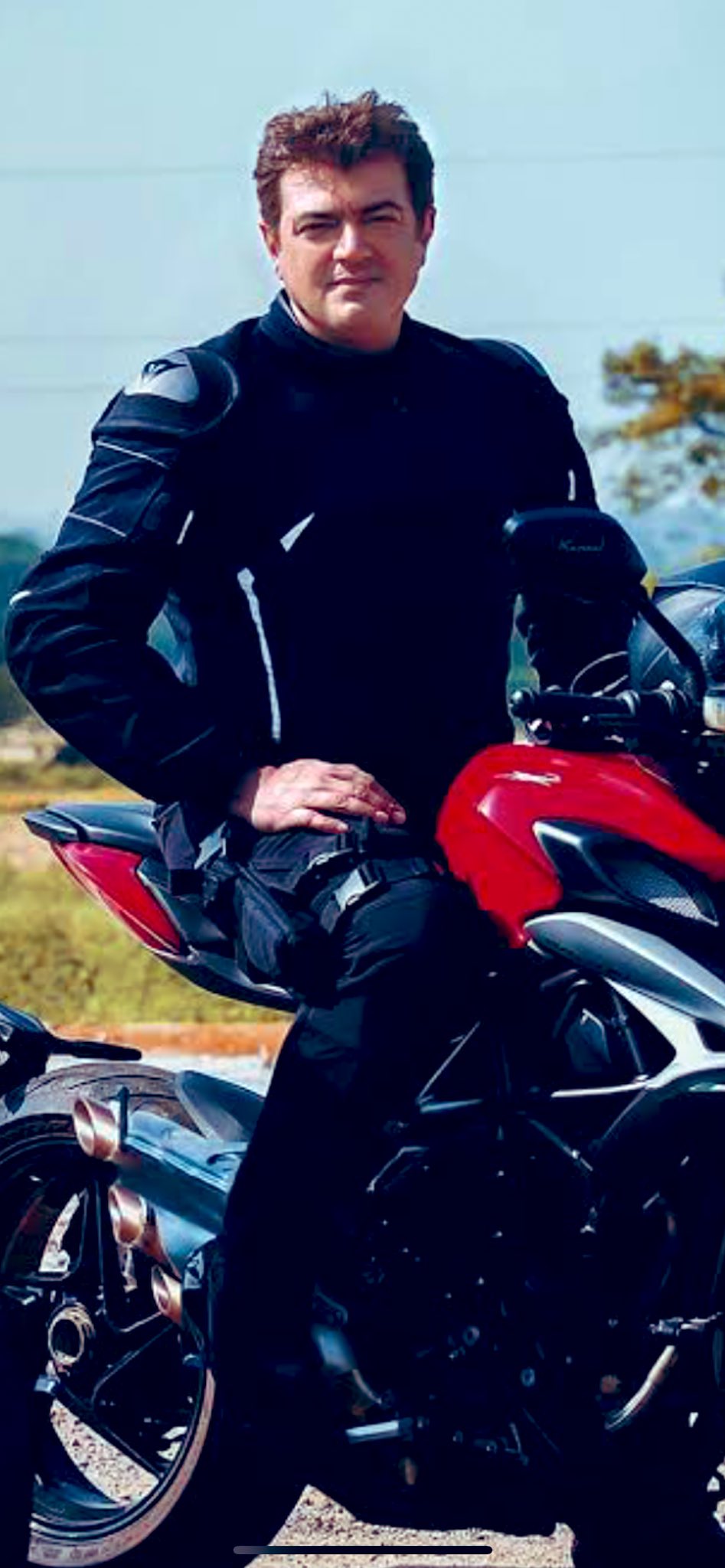 Initially, the film was supposed to star newcomers, but the producers were unsatisfied with their work and approached Ajith Kumar to play the lead role. As a result, the original actor was demoted to a supporting role. Ajith signed on to the film in August 1992, making his debut as a lead actor in Tamil cinema. Sanghavi, on the other hand, was only 16 years old when the production began.
also read : Lyca Productions Reveals AK62 Tittle Starring Ajith Kumar
The film's plot revolves around an elderly couple takes in a young girl named Amravathi, who ran away from home and cannot remember her past. Their son, Arjun, falls in love with Amravathi and spends time with her secretly. However, when a missing person's report identifies Amravathi as a wealthy businessman's missing daughter, Angeline, her true identity is revealed. Angeline's uncle tortures her and her father for their wealth and attempts to force her into marriage. Angeline's father commits suicide, but Angeline survives with amnesia. Arjun saves her from her uncle and they live happily together. Angeline's past is kept a secret from her to prevent further trauma.
also read : Sai Pallavi Refused To Act With Vijay And Ajith For This Reason..??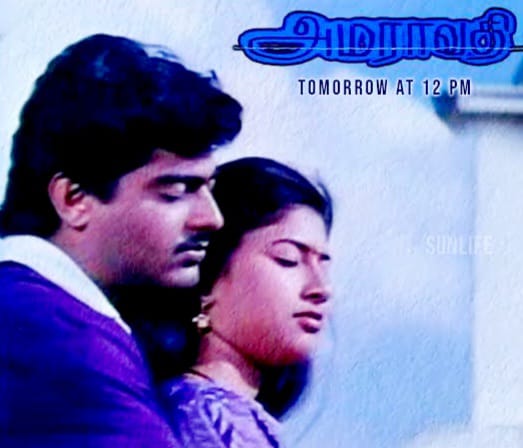 During post-production, Ajith was bedridden due to a racing injury and remained in treatment for twenty months. Consequently, another actor, Vikram, had to dub some of Ajith's scenes. Despite the setback, the film turned out to be profitable, and the success was partly attributed to the chart-topping soundtracks composed by Bala Bharathi.
Apart from the film's success, it also brought media attention to Ajith Kumar, who was approached with several modelling assignments. The movie was a turning point in his career and helped establish him as a leading actor in Tamil cinema.
Now, as the news about the film's digital re-release got surfaced, actress Sangavi released a video expressing her happiness. "May 1st is Workers Day but the upcoming May 1 is special for me as my and Ajith kumar's first film "Amaravathi" is going to get re-released. The film was shot during 1993 and I was just completed 9th standard at that time. Selva sir saw me at Chennai and decided to cast me in the role" Sangavi said in the video.
"I didn't know anything at that time. Language, acting, make-up and camera angles are new to me. The director struggled a lot to make me act" she further added.
Watch the video below :

source : Polimer
Ajith Kumar, who is also known as "Thala" by his fans, is one of the most popular actors in the Tamil film industry. He has acted in over 50 films and has won several awards for his performances. Despite his success and fame, Ajith is known for his down-to-earth nature and his dedication to his craft.
also read : Actor Ajith Kumar's Important Message To His Fans !!
Being one of the leading actors of Kollywood, actor Ajithkumar enjoys a huge fan base in Tamilnadu. Despite of getting a humongous amount of love from his fans, Ajith refused to have fan clubs and dismantled it few years ago as he wants his fans to look after their families. This only increased the love of fans for him as they started admiring him more for his attributes. On the work front, he is expected to appear in a film directed by Magizh Thirumeni of "Thadam" fame.