Ajith Fan Died While Celebrating "Thunivu"!!
Written by Dhiwaharan Published on Jan 11, 2023 | 07:51 AM IST | 286
Follow Us
Comments: 0
An ardent fan of actor Ajith Kumar reportedly died while celebrating the release of his idol's film "Thunivu" which was released on 11th of January across the world. It has been reported that the youth went to the theatre to watch the special 1 AM show of "Thunivu" and celebrated the release by climbing onto a slow moving lorry and slipped.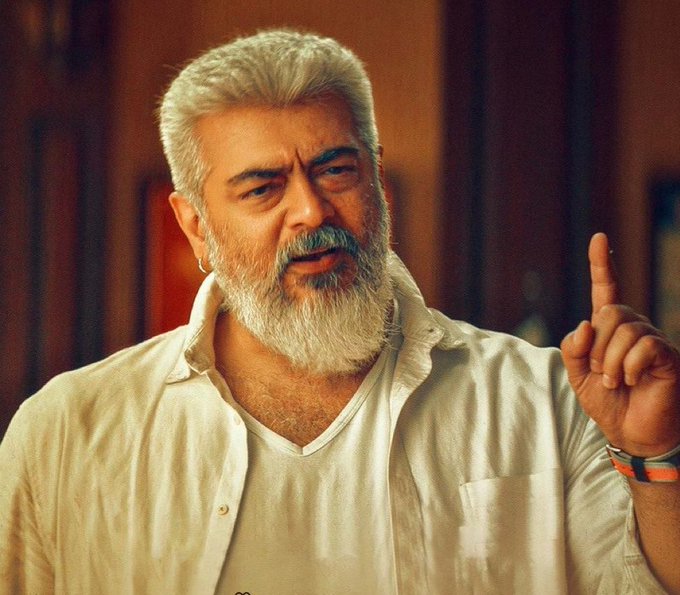 Named as Bharath Kumar, the youth who is known as a fan of actor Ajith Kumar, jumped out of excitement from a slow moving lorry and succumbed to injuries on Poonamalle highways near Rohini theatre, Koyambedu, Chennai. A case has been registered regarding the same and Police officials reported that the youth went to the theatre to watch the special 1 AM show.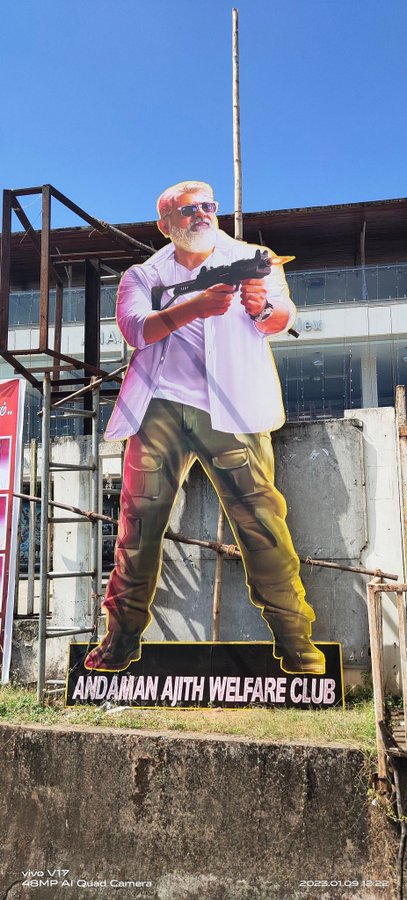 According to Times of India, fans got on top of a moving lorry that was crossing the theatre and started dancing on it to celebrate the release of the film's first day first show. Bharath who jumped from the lorry out of joy, suffered serious injury on his spinal cord region. He was immediately admitted to a nearby hospital but unfortunately failed to respond to the treatment and passed away.
Watch video :
The incident send shock waves among the public with many offering condolence for the family of the youngster. "Movies are only for entertainment . Don't make actors above your life , just think of your parents . How hard it would be for his parents to loss their son . His parents whole dream has been shattered in a single day" a user said reacting to the news with many others venting out similar emotions.
Check out some of them below :
Movies are only for entertainment .
Don't make actors above your life , just think of your parents .
How hard it would be for his parents to loss their son .
His parents whole dream has been shattererd in a single day

— raj🇮🇳 (@raj80697994) January 11, 2023
Tamilnadu for you,Youths are misguided by actors and politicians💩

— Alien(வேற்றுகிரகவாசி) (@MarsMusk01) January 11, 2023
How can someone waste their life like this for an actor who probably doesn't even you personally. His family must be in such a deep shock.

— Devika (@Dayweekaa) January 11, 2023
WTF!! What's with these stupid fans? How can you risk your life for a random person. He is just acting. It's their job FFS.
Om shanti 🙏

— Twitt3r's Moira Rose!!! (@Chhokkwangun) January 11, 2023
Both Cinema and liquor are destroying Tamilnadu. https://t.co/VIk98CCp09

— Ethirajan Srinivasan 🇮🇳🚩 (@Ethirajans) January 11, 2023
These guys will force AK to stop acting🤦‍♂️🤷‍♂️😡😡 https://t.co/cuDMXG3ec5

— ࿗ Evered7 ࿗ (@evered7) January 11, 2023
Single biggest achievement of Kollywood … turned the entire state into dimwits for decades. Feel so sad & sorry for his parents !!

— Rajan 🇮🇳 (@bmrajan) January 11, 2023