Aishwarya Rajinikanth's Servant Blamed Her Owners!!
Aishwarya
House
rajinikanth
Theft
CM / Updated: 2023-03-29
20:03 IST
By Surithi J
Aishwarya Rajinikanth's servant blamed her owners for not providing her proper salary. During the Police investigation, the accused said that she stole from her owner's house as she was not paid properly. In a shocking turn of events, Aishwarya Rajinikanth, daughter of legendary Tamil actor Rajinikanth, filed a complaint at the Teynampet police station that jewels in her locker were missing, and she suspected her maids. The police acted swiftly and arrested Aishwarya's maid Eshwari and driver Venkatesan, and seized a massive haul of jewelry and property documents from them.
also read : Naga Chaitanya Dating This Young Heroine?? Samantha Fans Fuming
The seized items included 100 pieces of gold jewelry, 30 grams of diamond jewelry, 4 kg of silver articles, and house property documents. The police acted quickly and caught the suspects, and Aishwarya must have been relieved to see that the culprits had been apprehended.
However, the latest update on the case is that the police officials are investigating Aishwarya Rajinikanth herself. In further investigation, it was revealed that Eshwari had bought a house worth Rs 1 crore in Sholinganallur, Chennai, with the jewelry stolen from Aishwarya's house. But she told her family that it was Aishwarya Rajinikanth's house and that she was a surrogate of Rajinikanth's daughter.
This revelation has caused shockwaves throughout the Tamil film industry, and many are wondering how such a thing could have happened. The fact that the culprits had stolen more jewels than what Aishwarya Rajinikanth had mentioned in her complaint has further complicated matters. As a result, the officials have decided to investigate the petitioner herself.
The police will reportedly question Aishwarya about the documents of the stolen jewelry that have been handed over to the court. The investigation is ongoing, and many are hoping that Aishwarya will be cleared of any wrongdoing.
also read : Gym Trainer Akash Collapsed While Working Out Due To Overdose Of Steroids!!
According to reports, Easwari said that she stole from Aishwarya Rajinikanth's after she was underpaid. Easwari was working in the house of Aishwarya Rajinikanth for the past 18 long years. Easwari claimed that she was looking after Aishwarya's sons Yathra and Linga while she went out to take care of her film direction work.
Aishwarya was also taking care of her father Superstar Rajinikanth while he was sick by staying in his house. Due to such reasons, Aishwarya couldn't stay in her house. After getting separated with Dhanush, Aishwarya settled in her father's house. At that time, Aishwarya left with her jewels locked which she wore during her sister's marriage. After Aishwarya found her jewels missing, she filed a police complaint. As a result, Police recovered 100 sovereigns of gold, 30 gram diamond and a house document that worth Rs. 95 lakh.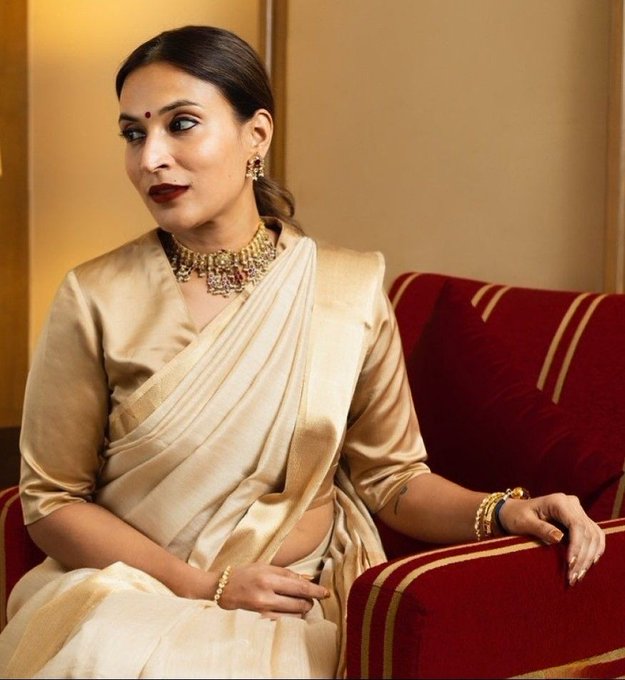 In her complaint, Aishwarya stated that she last wore the jewels in 2019 for her sister Soundarya's wedding and never opened the locker after that. The keys were kept at her St. Mary's Road residence while the locker itself was shifted to Dhanush's house in Mandaveli when she was living with him. Later, after her divorce, the locker was shifted back to Rajinikanth's Poes Garden residence. It is still unclear how Easwari managed to gain access to the locker and steal the jewels, especially in such heavily secured locations.
also read : Aparna, Bigg Boss Abhinay's Wife Cheated Rs. 5 Lakh From A Woman!! Police Search On
"I was working for Aishwarya's house like a bull. I did all kinds of work she ordered me. Even while being a rich person, she only gave less amount to me as salary. How would Rs. 30,000 will be enough for me ?? So I started stealing step by step. As she didn't discover it, I continued to steal. I bought two houses. If Aishwarya failed to find it out, I would have stolen more" Easwari said.
Watch the video below :
source : Polimer
Aishwarya Rajinikanth is a well-known director in the Tamil film industry, and she is currently directing a film titled 'Lal Salaam.' The movie stars Vikranth and Vishnu Vishal in the lead roles, and Superstar Rajinikanth and Jeevitha play powerful characters as siblings. The film, which is produced by Lyca Productions, has music by A.R. Rahman and is based on cricket.