Aishwarya Rajesh Revealed How A Private Hospital Cheated & Trapped Her For A "Simple" Fever !! WATCH !!
Written by Dhiwaharan Published on Aug 21, 2019 | 00:18 AM IST | 148
Follow Us
Comments: 0
There can be no denying that Aishwarya Rajesh is one of the most talented and promising young stars in Tamil cinema today. In just a handful of years, she has carved a niche for herself thanks to her mature performances, charming personality and warm/amicable nature. Moreover, she has proved that she is someone who loves living life her way. Now, she is in the limelight again for revealing how she got cheated by a hospital.
[wp_ad_camp_1]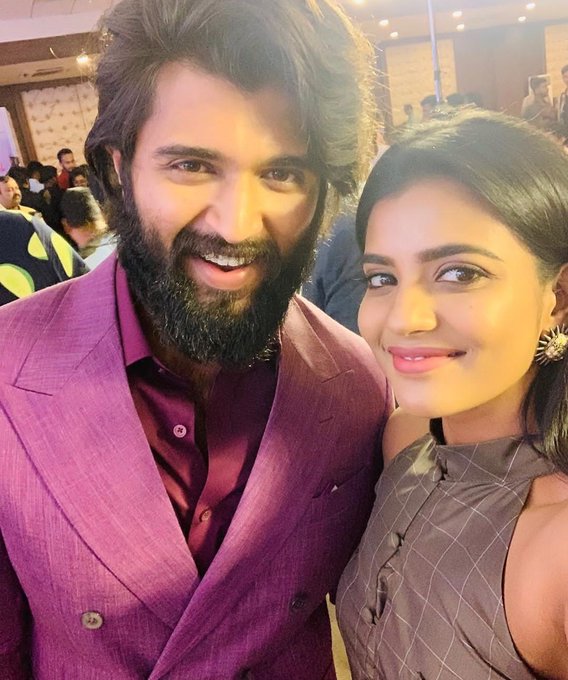 Aishwarya Rajesh is an Indian film actress, who has appeared in leading roles primarily in Tamil cinema. She started her career as Anchor in a famous comedy show called Asathapovadhu Yaru on Sun TV. After winning the reality show Maanada Mayilada, she made her debut in Avargalum Ivargalum and became known after starring in Attakathi portraying the role of Amudha.
"Please Let Me Know Who My Lover Is" Aishwarya Rajesh Got Angry On Her Marriage Rumours !!
She was last seen in Kana movie as main lead directed by Arunraja Kamaraja which was Sivakarthikeyan's debut production. In her upcoming movie Mei's press meet, Aishwarya Rajesh revealed how she got trapped by a hospital to which she visited for a simple fever.
[wp_ad_camp_1]
"When I visited that private hospital to get treatment for a fever, they got me admitted for a whole days and asked Rs.1 lakh as medical fees. It is not that I couldn't afford 1 lakh but why should I pay it for a simple fever ??" she asked the press reporters in the hall.
WATCH THE VIDEO HERE :
"During midnight, they demanded to take ECG scan for me. Then they kept taking several medical tests which are not required at that moment at all. Then they said that I couldn't discharge on Sunday and tried to keep me admitted. I forcefully got out of the hospital. But at last the medicine I got from them is Dolo 650 which is commonly used." said Aishwarya Rajesh who also added that not every hospitals and Doctors would behave that way.
[wp_ad_camp_1]
The movie "Mei" is expected to be released on August 23 which will talk about the irregularities in the medical world. On the profession front, She has over a dozen of films in Tamil and Telugu in different stages of production. She studied at Ethiraj College for Women, Chennai and graduated with a B.Com degree. She started to learn dance since she needed to choreograph a stage show for a student cultural fest and later entered the reality show Maanada Mayilada on Kalaignar TV.
Have you ever experienced something similar to what Aishwarya Rajesh said ?? Comment your views below !!