After Taking A Stunning Catch & 2 Wickets, Pandya Returned To Social Media !! Check Out The Reactions !!
By Dhiwaharan
After an impressive return to cricket on Monday in the third ODI against New Zealand, Indian captain Virat Kohli reckoned that all-rounder Hardik Pandya will emerge as a "better cricketer" and scale new heights in his career. Pandya, who was suspended for his controversial remarks on Koffee With Karan earlier this month, finished with 2 for 45 at the Bay Oval and plucked a stunner to dismiss New Zealand skipper Kane Williamson in India's comprehensive seven-wicket win in the third ODI of the five-match series.
[wp_ad_camp_1]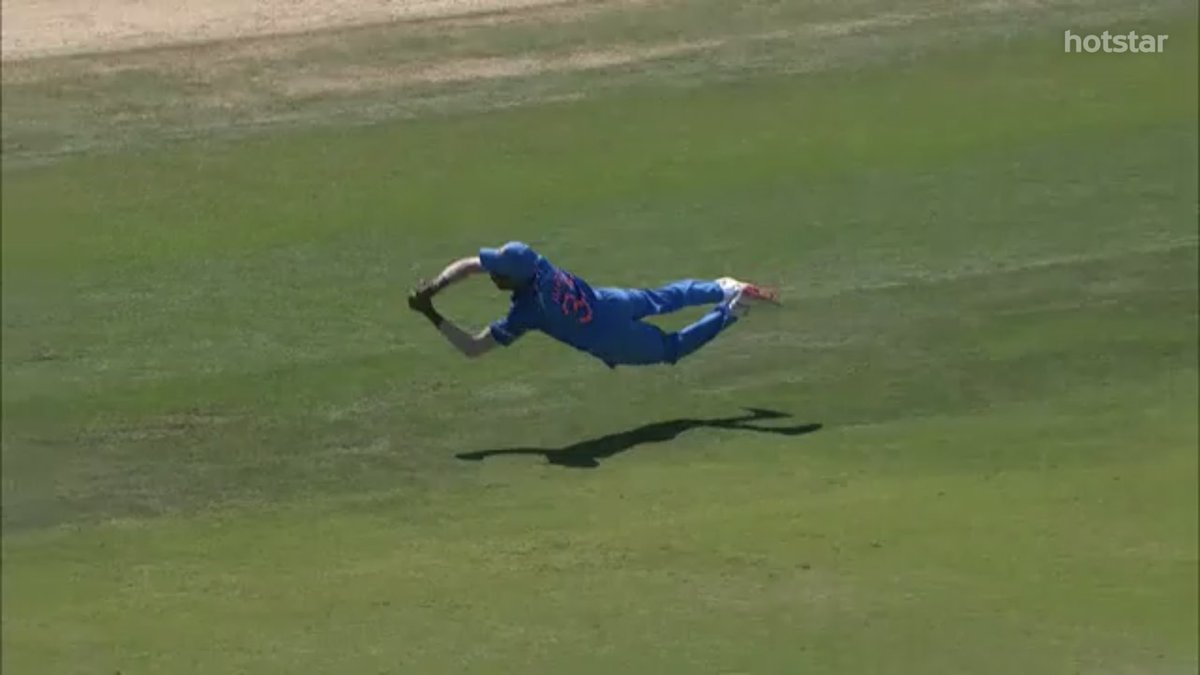 Hardik Pandya was pardoned by the BCCI and he was allowed to join the team directly in New Zealand for the ODI series. Today in the 3rd ODI series, Pandya proved his mettle.
Pandya was slated to return in the ODI series against Australia after a back strain had left him on the sidelines since early September 2018. But his sexist and misogynistic remarks on Koffee With Karan led to a huge controversy leading BCCI to suspend him for the series and for the tour of New Zealand and immediately started an inquiry into the matter. After tendering letters of apology to the board, the suspension was lifted last Tuesday despite the inquiry being pending.
[wp_ad_camp_1]
New Zealand vs India, 3rd ODI: #LiveUpdates

Hardik Pandya proves his worth on team with a superb catch of the day.
©@StarSportsIndia#NZvIND #MatchHiglights pic.twitter.com/UhAtcONDvD

— CricDost (@CricDost) January 28, 2019
His superhuman catch became instantly viral on social media and people even began to compare him to Lagaan's Lakhan.
After appreciation and praises started pouring in for him on Twitter, he tweeted 'thank you' to thank his fans for support.
Thank you 🙏 pic.twitter.com/rzIKQX7ELx

— hardik pandya (@hardikpandya7) January 28, 2019
Check how people responded to his tweet :
— Rizwan (@Rizwanpunjabi18) January 28, 2019
Pandya proved his importance in Team.#NZvIND #HardikPandya pic.twitter.com/QS3qM4fgor

— 🇮🇳 Anurag Nishad 🇮🇳 (@AnuragN61265128) January 28, 2019
n I was seriously… waiting for Ur pics after the incidence 😂😂😘

— Deepanshi tomer (@panshi_D11) January 28, 2019
— Mask Ishan (@Mr_LoLwa) January 28, 2019
You're a champion player.. just try to avoid coffee from now onwards..
❤❤❤

— ♀️ (@vaishali_45) January 28, 2019
Whatever! There was no need for you to return to #nztour other team members were doing fine without you.

— AL!sha ❤️ (@aL1shanz) January 28, 2019
Sometimes Life give you second Chance, but respect ? You have a long way to go.. Earn it.. Good luck

— Chintweets (@chintoo77) January 28, 2019
Single cup of tea makes you more calm and composed.. Not much attitude today… Way to go hardik✌

— Rajan (@Rajan_hotSpur) January 28, 2019
After that catch, your calmness show lesson of suspension.

— sugan (@suganmech14) January 28, 2019
Coffee?? pic.twitter.com/glEOageETK

— Hardik Joshi (@guynxtdoor) January 29, 2019
And a sorry would have been apt

— sriramanganesan / ஶ்ரீராமன் (@sriramanganesan) January 28, 2019
— Sports and Cinema (@SportsCine_Buzz) January 28, 2019
YOU DID SO GOOD HARDIK DONT LET THE NEGATIVITY AFFECT YOU 💙💙💙

— – (@JoBhejiThiDuaa) January 28, 2019
[wp_ad_camp_1]
"It is very very good to have him. He provides balance to the team. The way he bowled today showed that he went back and was practising his skills. You can tell with his intensity, he picked up two crucial wickets as well. He is someone who will give you those important contributions in all three departments. The team also looks much more balanced with him around. He is in a good head space and I hope he can continue with that," Kohli said in an interview.
Comment your views on Pandya's comeback !!