After Shankar Chose Anirudh For Indian 2, Here's What Rahman Has To Say To Shankar !!
A.R Rahman
Aniruth
Indian 2
Kamal Hasan
Shankar
4 years ago
By Dhiwaharan
And the first posters of Indian 2, starring Kamal Haasan, are out. Director S Shankar announced that he'll start filming the sequel to his 1996 hit film today and he also revealed that in Indian 2, Kamal Haasan's Senapathy will be "older, wiser and deadlier." Kamal Haasan played the role of Senapathy, a former freedom fighter, who rechristened himself as Indian, a vigilante who vowed to eliminate all corrupt officers from government offices.
[wp_ad_camp_1]
At the end of Indian, Senapathy escaped a deadly blast and told the officer in charge of arresting him that he'll return when his services will be required. After two decades, it appears that Senapathy has decided to return.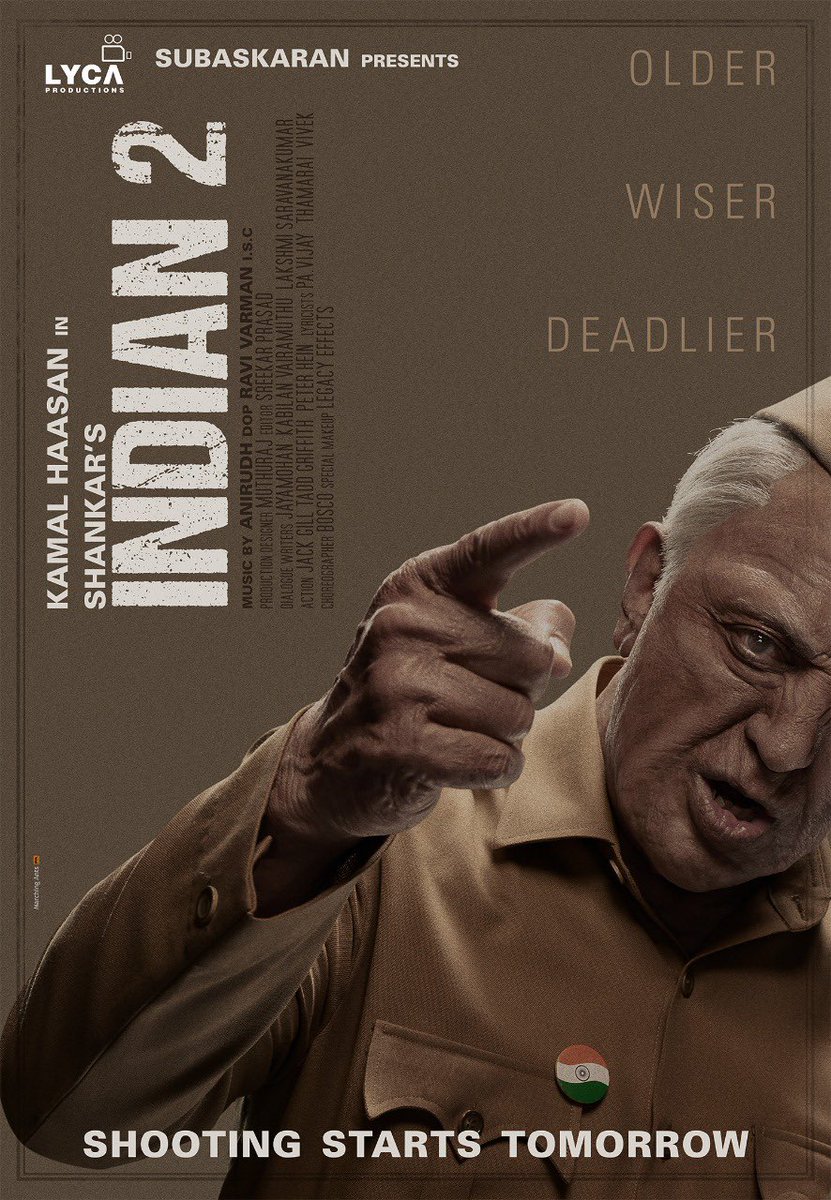 Composer Anirudh Ravichander is riding high on the success of his recently-released album Petta starring Rajinikanth. It looks like the composer's career is soaring high as he has been scoring tunes for the bigwigs in the Tamil and Telugu film industries.
For several months, rumours about Anirudh composing for Indian 2 have been doing the rounds. Recently, the music director confirmed that he is indeed a part of Indian 2's technical crew, in an interview to a radio channel. The posters also implied the composer's part in the movie.
[wp_ad_camp_1]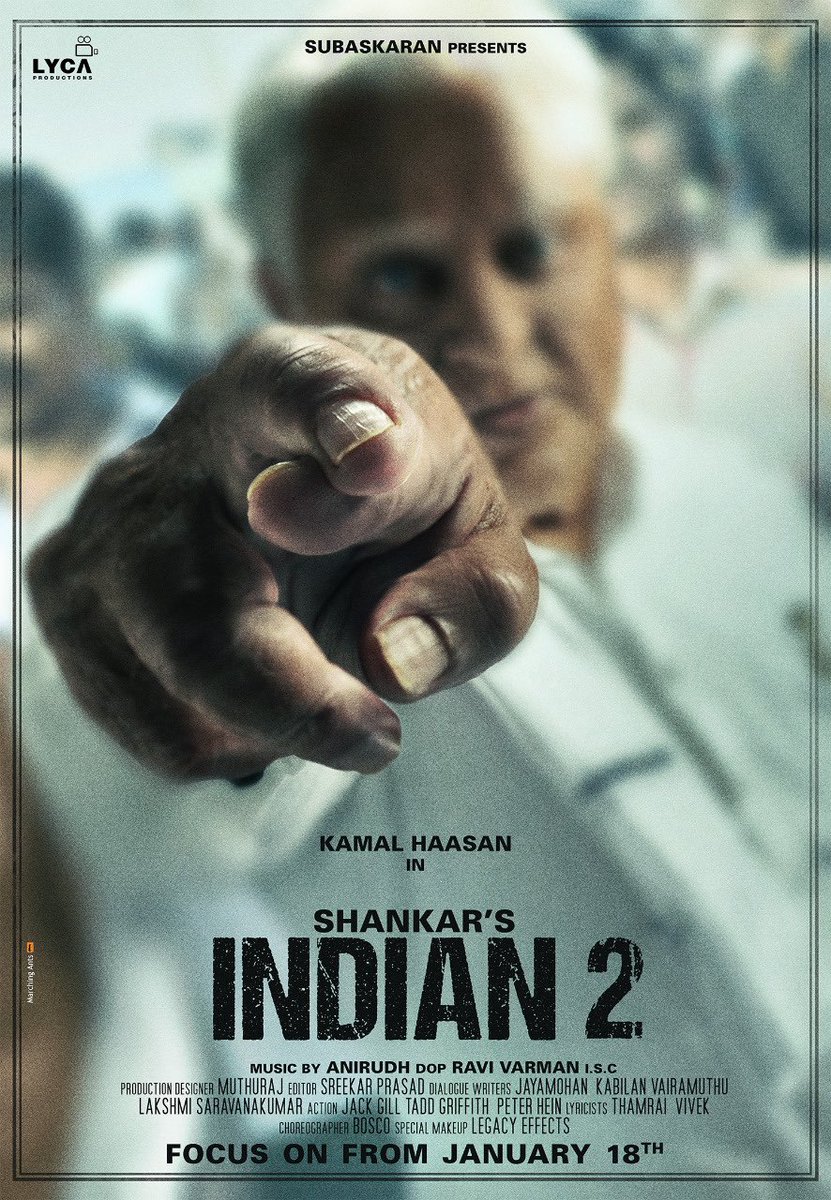 The first part of the film had A.R Rahman as composer. Songs and background music of the film were well received by the audience as well as critics. On knowing about Aniruth's arrival in the sequel of ot many fans felt disappointed and expressed their emotions in social media.
Is no one else as bummed as I am about ARR not being part of #Indian2? For me, ever since the official announcement, it has been like experiencing the sadness and frustration that I felt during Anniyan all over again. Even though it is Anirudh who is replacing him, AR is AR, no?

— Suganth (@msuganth) January 18, 2019
Very Disappointing Announcement@shankarshanmugh Sir..Why u Change Music Composer @arrahman 😡😡😡

— Bմkz Tweetz🔛 (@arunsingh_bismi) January 14, 2019
Why not A R Rahman? Do we get the same hit songs like #Indian in #Indian2?

— Desi Chakna (@unreservedmerit) January 14, 2019
இசையமைப்பாளரை மாற்றினது படத்திற்கு மிகப் பெரிய குறை…. ஏ.ஆர். ரஹ்மான் மட்டுமே படத்தின் பலம் 💪.. இவன் வேஸ்ட்

— கடவுள் கமல் (@Godofkamal1) January 14, 2019
The movie is incomplete sir without ar rahman

— Sofi Safi (@SofiSafi6) January 15, 2019
நீயா….அடேய் இந்தியன்1 படத்துக்கு பாதி பலமே ARR ரோட மியூசிக்கும் பாட்டும்தான் நீ அந்தளவு வொர்த்தா அடிப்பியான்னு தெரியலயே…சொதப்பீராதடா…

— வடைங்ண்ணா (@Wigvisay) January 15, 2019
Arr rahuman என்னாச்சு ஷங்கர் ஜி

— Balaji (@Balaji04797180) January 15, 2019
Shankar Sir Neenga Music Director Ah Maththi Periya Mistake Pannitinga😝😝😝

— Mathavan Raja (@MathavanRaja14) January 15, 2019
Definitely going to miss @arrahman sir 😢😢😢

— nelson pillai (@nelson_pillai) January 15, 2019
No matter how many parts Indian movie comes with the change of Music directors.. Indian Music can't be recreated the Masterely piece of a gem created by the Musical Maestro A.R.Rahman sir ❤️

— Syed Ijas (@syed_ijas) January 15, 2019
Super ji. Missing arrahman

— Damu (@Damu09348114) January 14, 2019
Meanwhile , A.R Rahman, the maestro himself broke his silence for the first time since the confirmation of Indian 2. The Oscar holding musician wished his buddy a very all the best for this project.
[wp_ad_camp_1]
To one of the first look poster A.R Rahman replied with "Wishing you and your team for yet another block buster ! Good luck buddy 🌹"
Wishing you and your team for yet another block buster ! Good luck buddy 🌹 https://t.co/7RzPBaH34n

— A.R.Rahman (@arrahman) January 18, 2019
Shankar replied to this hearty wishes of the composer as well. He replied with "So sweet of you dear Rahman😊…thank you very much 🙏"
So sweet of you dear Rahman😊…thank you very much 🙏 https://t.co/CVeaLl8fyy

— Shankar Shanmugham (@shankarshanmugh) January 18, 2019
Some of the fans thought there are some misunderstanding between the duo but this proved that their relationship is healthy as always.
But fans still felt something is missing the sequel of the 1996 blockbuster.
Sir, anirudh a #Thalapathy63 ku anupitu, ARR a #Indian2 ku edutkonga saar #ExchangeOffer 🚶🚶

— ѵเɠɳεรɦ (@Vicky_VjMsd) January 18, 2019
Yena vena solunga Sir… AR RAHMAN is the best choice for INDIAN 2… andha Indian 1 theme la Kamal sir nadanthu vara algae 👌🏻… especially after this scene … pic.twitter.com/YPZcAk65WF

— RAMKUMAR (@RamRudran) January 18, 2019
Thappu pannitinga @shankarshanmugh sir

Ivara @arrahman yarunu nenaichinga…Indian 1st part ku uyir kuduthavare ivar dhan..

Without his BGM, nothing will work..

Miss u @arrahman Sir pic.twitter.com/X4b2H9Fnp6

— செல்வா (@selvakumar_sai) January 18, 2019
@shankarshanmugh sir, உங்கள எனக்கு ரொம்ப புடிக்கும், ஆனா இப்போ ஒரு சின்ன வருத்தம் நீங்க @arrahman சார இந்தியன்2 படத்துல போடாதது. கப்பலேறி போயாச்சி பாட்டு medley செமயா இருக்கும் சார்…

— Bala Ganesh (@BalaGanesh7825) January 18, 2019
Pachai Kiligal magic varum nu edhirpartha Dandanakka dan varum polaye 😕 #Indian2

— Shyam Sundar (@shyind) January 18, 2019
What do you think on this ?? Comment your views below !!