After Ramya Krishnan & Nithya Menon, This Leading Actress Also Playing The Role Of Late CM Jayalalithaa !!
CM / Updated: 2019-03-23
12:13 IST
By Dhiwaharan
Kangana Ranaut will be playing the role of none other than the legendary Tamil actor and politician Jayalalithaa. The film will be titled Thalaivi, and Jaya in Hindi, and will be directed by Devi filmmaker AL Vijay.
On Kangana Ranaut's birthday, the actress had announced her project. She is all set to step into the shoes of former Tamil Nadu CM and veteran actress Jayalalitha, who is fondly referred to as 'Puratchi Thalaivi', which means 'revolutionary leader'.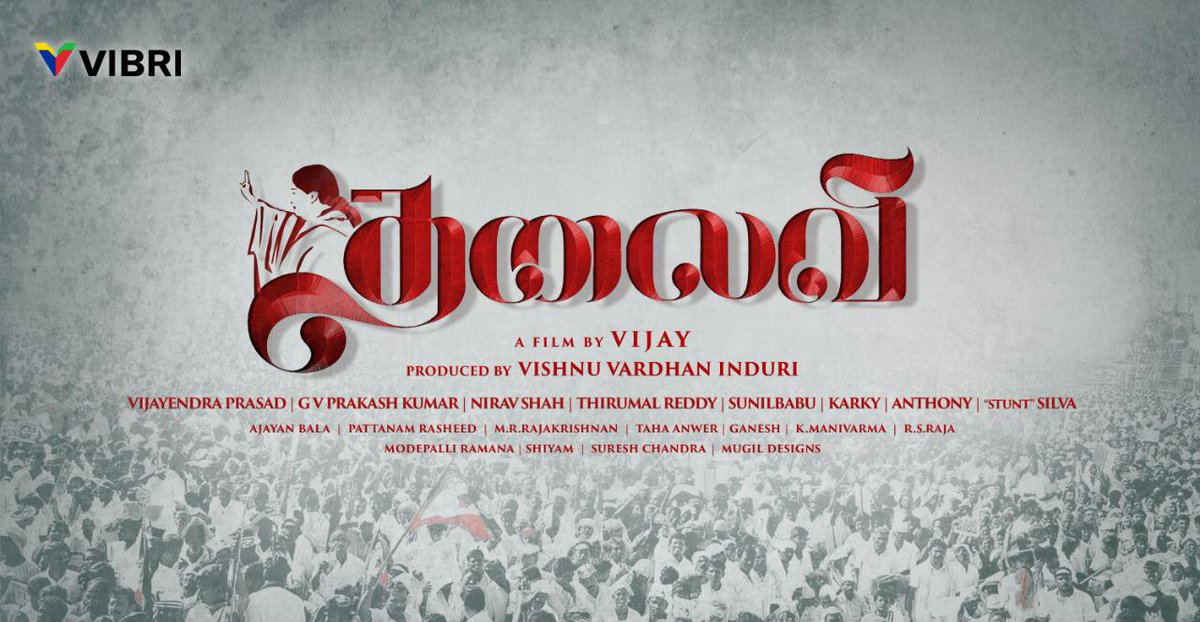 Titled Thalaivi in Tamil and Jaya in Hindi, the film is bilingual and will be Directed by A.L. Vijay, one of the leading filmmakers from South who has made landmark films like Madradapattinam and Deiva Thirumagal.
[wp_ad_camp_1]
In the past few years, Kangana Ranaut has established herself as a name to reckon with in the film industry, who has time and again braved all odds and emerged victorious. After taking up many challenging roles, the actress is all set to tell a real life story on the big screen.
#KanganaRanaut to play late TN CM and yesteryear Lady Superstar #Jayalalithaa in #Thalaivi. @gvprakash to compose music. Director Vijay to helm the project! pic.twitter.com/HFcC83U9Rv

— Rajasekar (@sekartweets) March 23, 2019
Speaking about Jayalalithaa's biopic and having Kangana onboard, Director Vijay said, "Jayalalithaa madam was one of the most prominent leaders of our country. Making a film on her life is a big responsibility and we are going to do it with utmost care and honesty. Am proud and happy with our association with one of India's biggest star and the very talented Kangana Ranaut ji to portray the dynamic role of our very Dynamic leader."
[wp_ad_camp_1]
The film will be written by KV Vijayendra Prasad, who has also penned Baahubali and Manikarnika, and will be produced by Vishnu Vardhan Induri & Shaailesh R Singh under the banners of Vibri & Karma Media and Entertainment. "This is my fifth collaboration with Kangana. Working with her is always an enriching experience and I'm glad that this film is based on an eminent personality," said Shaailesh.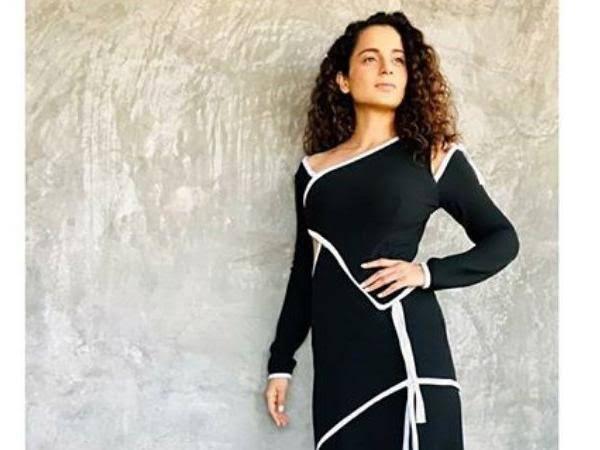 When asked about the film, Kangana said, "Jayalalithaa ji is one of the biggest female success stories of this century. She was a superstar and went on to become an iconic politician,it's a great concept for mainstream film. I am honoured to be a part of this mega project."
Check out some of the Internet reactions for the news :
வேற நடிகையே உங்களுக்கு கிடைக்கலையா
ஜெயலலிதா கேரக்டருக்கு நடிகை வரலட்சுமி பொருத்தமா இருந்திருப்பாங்க

— G M P CHiyaaN (@g_chiyaan) March 23, 2019
Kangana ranaut 🙄Bad choice 😐 Vidya Balan was perfect for this role or even Rani mukherjee was acceptable.

#Thalaivi #Jaya #Jayalalithaabiopic https://t.co/OLjo8Gz1hU

— Sarah (@sarahnasem) March 23, 2019
[wp_ad_camp_1]
#Jayalalithaabiopic Vijaya Shanthi is the best choice.. No other can act in JJ role

— nimmy (@nimmyspace) March 23, 2019
How many Kilos will she need to put on ? 🤔#KanganaRanaut #Jaya #Jayalalithaabiopic #Jayalalithaa #Jayalalitha #Manikarnika #Thalaivi pic.twitter.com/X0OcqobqQi

— Social Media (@2000sIndianKid) March 23, 2019
#KanganaRanaut to play Jayalalithaa in AL.Vijay's version of #JayalalithaaBiopic.#Thalaivi pic.twitter.com/y6bZBCg0Ku

— Naveen Surendar (@NaveenSurendar) March 22, 2019
It is also notable that Gautham Menon is doing a web series based on the life story of Jayalalithaa which has Ramya Krishnan in the lead. Director Priyadhaarshini has also decided to bring the life of the actress-turned-politician on the big screen. The makers last year released the official poster of the movie, which has been titled The Iron Lady. Actress Nithya Menon is playing the lead role in the film.
கருணை கொண்ட மனிதரெல்லாம்
கடவுள் வடிவம் ஆகும் !! #2ndYearCommemoratingDay @MenonNithya @Priyadhaarshini @onlynikil #THEIRONLADY #WeMissUAmma #Jayalalithaa #JJayalalithaabiopic #Amma pic.twitter.com/fjgXkSNni3

— A Priyadhaarshini (@priyadhaarshini) December 5, 2018
Apart from this film, The queen actress will also be seen in Rajkummar Rao's Mental Hai Kya and Ashwiny Iyer Tiwary's Pangana. Recently, the actress even announced a biopic on her own life story.