Trouble for Mahat Raghavendra is mounting both inside and outside the Bigg Boss Tamil house. A day after he confessed love for his co-contestant Yashika on the show, his girlfriend Prachi Mishra made an unexpected announcement.
Prachi, a model and Femina Miss India Earth 2012, wrote on her Instagram page that she is calling it quits. "… I sent someone whom I love and we planned our life around the big boss timing etc. I am making my personal life public so that ppl who are bombarding my social media with msgs of sympathy or filthy things – plz know one thing that mahat Went inside Like this! He was in love and I still am…. To answer everyone – I am not with him anymore, but I will meet him in Person and discuss everything (sic)," she wrote, while sharing a video of Mahat that seems to be taken hours before he entered the Bigg Boss show earlier this year.
"He is in love with Yashika and that's open now, I am hurt but this will not change my life and I will take care of myself. He is mean to Mumtaz and his only well wisher janani, he is not standing for her too! It's a humble Request to everyone plz stop asking me anything about him, thank you for all the msgs and concern that you have shown, it's my personal life and I will take care (sic)," she added. "I AM NOT WITH MAHAT SO PLS LEAVE MY SOCIAL MEDIA FOR MY WORK Thank you."
The post, however, has since been deleted but the screenshots doing rounds in social media.
It may be recalled that recently Prachi had revealed that she and Mahat met in Dubai two years ago and have been seeing each other since then. She also said they had plans to tie the knot next year.
His "love boy image" has done him no good although it is believed that the actor is a strong contestant to enter the last stage of the Kamal Haasan-hosted show.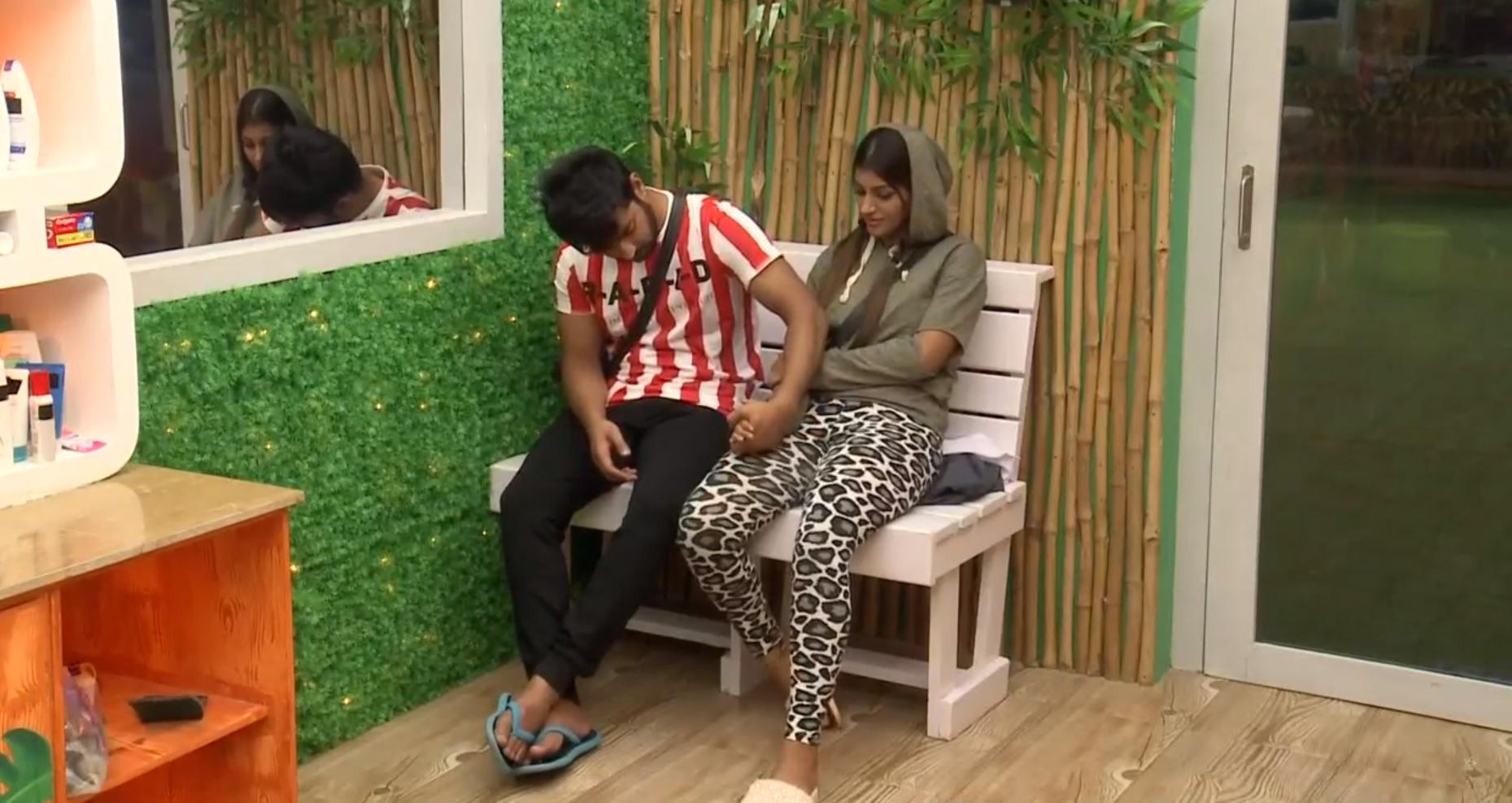 His behaviour in Bigg Boss Tamil has come under the scanner. His proximity with Yashika has raised eyebrows and earned him the tag of "love boy" among the viewers. It has also made people dig about his past and present relationships.
As his case in this way, Yashika's previous relationship pictures also getting leaked in social media. Mahat, the one who gets more light in this past present relationship issue is hated by most of the people where Yashika's previous relationship not even considered.
1.
2.
3.
4.
5.
6.
7.
8.
9.
The captions for those pictures shows that they were in a deep relationship but what will happen between them hereafter is still a question mark. Lets wait and watch.