The fourth collaboration between Ajith and Siva, titled Viswasam,  has been a subject of interest ever since it went on floors about a year ago. The makers recently released a second look poster of the film which confirms that Viswasam will be releasing on 2019 Pongal.
[wp_ad_camp_1]
he second poster comes a few months after the first look poster, in what looks to be an attempt to whet the viewers' curiosity by releasing brief information on the film from time to time. The new poster depicts a young Ajith riding a bike and being cheered on by his mates amidst the chaos of the festive season. He plays the role of a cop in Viswasam while actress Nayanthara essays the female lead.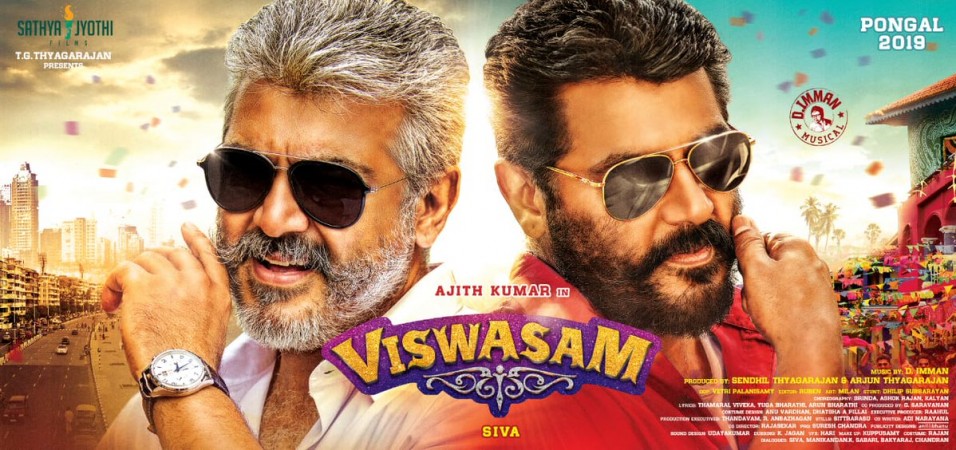 The first look of Viswasam had teased a double role by Ajith; he looked like a young hero in the first and went for a matured, salt and pepper look in the second. However, sources later clarified that the actor would be simply sporting two different looks.
Veeram, Vedhalam and Vivegam stand as precursors to Viswasam, and are a testament to the chemistry that the director-actor duo of Ajith and Siva seem to have. Though Vivegam did not fare well at the box office, the makers of Viswasam are confident about their project. The latter has also been made at a humbler budget than Vivegam's reported budget of Rs 120 crore.
[wp_ad_camp_1]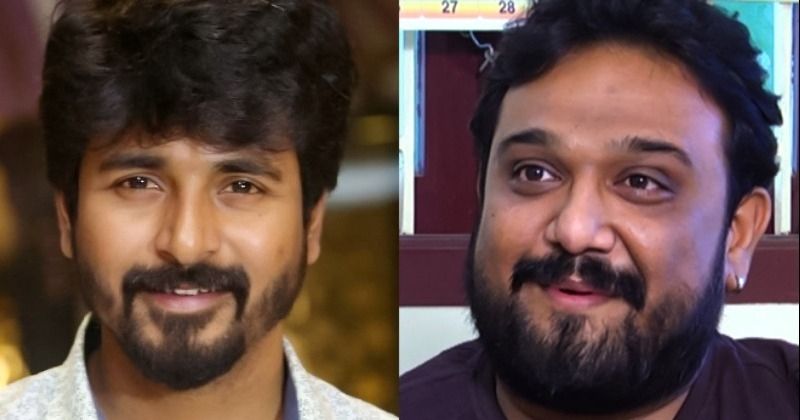 As the movie is nearing its release, the next film of "Siruthai Siva" has revealed by some of the authorized twitter accounts. It is said that he is joining hands with Sivakarthikeyan, one of the top actors in Tamil cinema as of now.
After #Viswasam , Dir #Siva 's next movie will be with @Siva_Kartikeyan for @sunpictures

— Ramesh Bala (@rameshlaus) November 1, 2018
Industry Buzz : #Sivakarthikeyan + #SunPictures + #DirectorSiva = mass trio.. Shoot to begin in early 2019.

— Kaushik LM (@LMKMovieManiac) November 1, 2018
It is also evident that the project to be bankrolled by sun pictures. On seeing this news the fans of Ajith seems very happy as they got very bored of seeing their favourite star working with the same director for 4 consecutive times.
Check out some of their hilarious reactions here :
Sivakarthikeyan's next film director is 'Siruthai' Siva.

Sun Pictures Productions.

— Christopher Kanagaraj (@Chrissuccess) November 1, 2018
Ajith fans after hearing the news that 'Siruthai' Siva will be directing Sivakarthikeyan's next. #ThalaFree pic.twitter.com/UQNqFX4PxB

— Komban (@Banned_tweeter) November 1, 2018
Meanwhile News About Thalaivan Siruthai Siva with SiKa

He is going to come Raw, Wait for his Rage pic.twitter.com/j93Sa1Qvz0

— Dinesh Kumar (@DinuVJ) November 1, 2018
[wp_ad_camp_1]
@kandaknd now

எப்படியோ எங்க தலய விட்டு போனா சரி தான் pic.twitter.com/MD4jTR3O4A

— Joseph Prabhu (@prabhujbpk) November 1, 2018
— அனிதா ♡ (@anithatalks) November 1, 2018
Sethan sivanandi.😆😆😆😆😆1 pic.twitter.com/uXQ1MLNZ4j

— THALAPATHY S Ashok🤘🤘 (@ashokkuttyma522) November 1, 2018
Thalaivanukku Sirappa oru farewell vaichura vendiyathan 😎🎉 pic.twitter.com/pmtKPIrE75

— BillaMemes™ (@BillaMemes) November 1, 2018
Epdiyo avan pona sari…thalai viduthalai

— Ramchran (@Ramchran18) November 1, 2018
Nalla check panni official panunga ya …apram anathu achu kadesiya oru thadava round ah 5 ah vachukalam nu attempt agira pothu😂😂
V to M group of company pic.twitter.com/aoJ0Civc2M

— Gopinath vj (@gopi_g1) November 1, 2018
டேய்….என்னடா சொல்றிங்க 😫 pic.twitter.com/jTh1FcYDTZ

— நல்லவன் _வினித் (@SkVinith) November 1, 2018
😂😂😂😂😂😂 pic.twitter.com/8FJ4KNOLuA

— Madras Kaaran (@MadrasMemoirs) November 1, 2018
Ajith fans now pic.twitter.com/Nn08tSFhWB

— ஆமைக்கொல்லி (@Sakthivel2107) November 1, 2018
Dir Siva now … From thala to Sivakarthikeyan pic.twitter.com/cmi9cbqOX3

— Thala Admirer (@Lpismylyf) November 1, 2018
அஜீத்தாவது இவ்வளவு ரசிகர்கள் வந்த அப்புறம் சிவா கூட படம் பண்ணார்..
சிவகார்த்திகேயன் என்ன செய்ய போராரோ 😂

— Thalapathy da 😎 (@Giri23_) November 1, 2018
அப்பாடா இப்ப தான் நிம்மதியா இருக்கு

— Tharshan Thangavel (@tharshan1235) November 1, 2018
தலை விடுதலை விழிகளின் பாரடா💥🙏💥💥

— Raj kamal (@Kamal09477971) November 1, 2018
@NotserJagan 😂😂😂 pic.twitter.com/G6gOYJs36k

— Sri (@vickysri_98) November 1, 2018
எங்க உயிரை காப்பாத்திட்டயா அவன் கூட நாலு அஞ்சு படம் பண்ணி கொஞ்ச இருக்கிற அவன் பேன்ஸையும் கொன்னுடு pic.twitter.com/ivCJXCaxBw

— வெயில் (@tamil_eagle) November 1, 2018
அப்பாடா அடுத்து தல படம் இவனோட இல்ல, என்னா ஒரு நிம்மதியான அப்டேட் தெரியுமா இது 😂😂😂
நாங்க தப்பிச்சிட்டோம்டாவ்😍😍😍

— புதுகை சரா (@SaravanaMeena13) November 1, 2018
What do you think on this update ?? Comment below !!