Aditi Shankar Replied To The Fans Who Called Her As "Cringe"
Follow Us
Comments: 0
Aditi Shankar:  Journey in Tamil Cinema, Balancing Maturity and Playfulness
Tamil cinema has seen many legendary directors over the years, but few have left an indelible mark like the great Shankar. His films have consistently resonated with audiences, receiving widespread acclaim and love. It is no surprise that expectations run high for anyone associated with him, and this brings us to Aditi Shankar, the director's second daughter, who stepped into the world of Tamil cinema.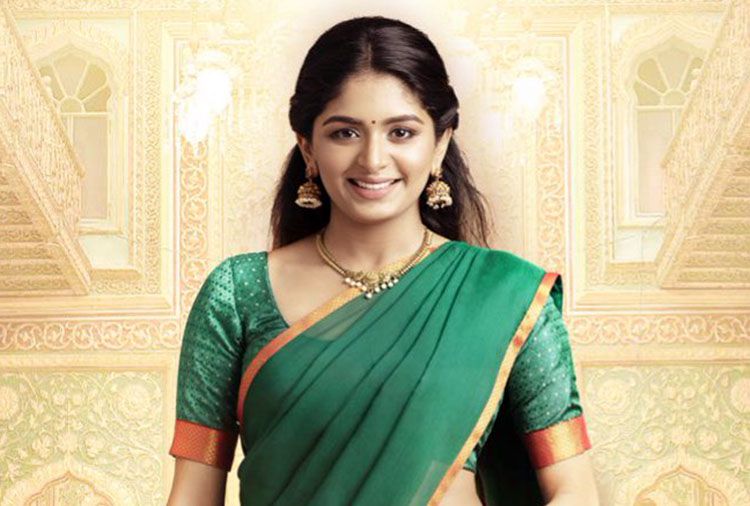 ADITHI SHANKAR
Making her debut in the film "Viruman" alongside the leading hero Karthi, Aditi instantly captured the hearts of audiences with her captivating performance. Her portrayal of the heroine in the film was nothing short of remarkable, leaving viewers in awe of her talent and poise. For someone making her first foray into acting, Aditi displayed the confidence and maturity of a seasoned actress, earning praise from both fans and industry insiders alike.
ADITHI IN VIRUMAN MOVIE
Also read: Coimbatore Man Accused By His Wife Of Wife-Swapping !!
Jᴏᴋᴇ ᴏғ ᴛʜᴇ Yᴇᴀʀ 🤣🤣🤣 @AditiShankarofl 💖 pic.twitter.com/f0AXZZ4lJa

— Priya Cinemas 🎭 (@Priya_Cinemas) August 22, 2022
However, while Aditi's acting prowess impressed many, it was her vivacious personality and sense of humor that set her apart. On the sets of "Viruman," she reportedly made the atmosphere lively with her witty jokes and playful banter, endearing herself to her co-stars, including Karthi and director Muthiah. In interviews, Aditi's sharp wit and candidness became evident, drawing laughter and admiration from her fans.
https://t.co/EDynkeDsVa pic.twitter.com/q1MZNMSk0g

— magi (@Yaarneee) August 22, 2022
Yet, not everyone shared the same enthusiasm for Aditi's brand of humor. Some fans found her jokes and casual demeanor as "cringe," feeling that it didn't align with the image they had of someone associated with the revered director Shankar. One fan commented, expressing their hope that Aditi would demonstrate maturity akin to her father, Shankar. In response, Aditi eloquently defended herself, stating that she would always be true to herself, and it was unfair to expect her to imitate her father's personality.
I need the same confidence in life 😭😭 how did she think this was okay to say on the mic? 😭 https://t.co/5Zlsd0y66A

— reaper (@FakeNewsReaper) August 22, 2022
Indeed, it is essential to remember that each person is unique, and Aditi is no exception. While her father's legacy is undoubtedly influential, it is vital to recognize that she is an individual with her own personality and style. The pressure to live up to the expectations of being a director's daughter and carry his legacy on her shoulders must be immense, but Aditi appears to handle it with grace and authenticity.
https://t.co/3W7QU60QZs pic.twitter.com/JheiR7AZH6

— Šeřeňe Ŕiýa (@serene_riya_) August 22, 2022
Also read: Manipur Incident : First Tamil Heroine To React To The Issue !!
Aditi's journey in the Tamil cinema world has been remarkable. She entered the industry with high expectations, and she delivered a memorable debut performance that solidified her place as a promising actress. Her popularity skyrocketed as she garnered a dedicated fan base and earned the respect of her peers in the industry. Through her interviews and public appearances, Aditi showcased a refreshing honesty and genuine charm that endeared her to audiences beyond just her acting skills.
Aditi ~ pic.twitter.com/A7lljUsYBr https://t.co/KpyrTFhvid

— GK (@_Vijayism) August 22, 2022
The success celebration of "Viruman" served as a platform for Aditi to showcase her humor and wit, which she did unapologetically. While some found her jokes delightful, others found them cringe-worthy. This reaction highlights the subjective nature of humor and the diverse tastes of audiences.
https://t.co/vCv44Ui2Eg pic.twitter.com/18FJUcgwNm

— FM (@Front_Man13) August 22, 2022
In an industry often dominated by strict public images and guarded responses, Aditi's candidness and playful nature provide a breath of fresh air. It is essential to appreciate that her vibrant personality brings its own flavor to the world of Tamil cinema, adding diversity to the industry.
Also read: Delhi Youth Died In Gym Due To This Unexpected Reason!!
Aditi's journey has only just begun, and it will be fascinating to witness how she navigates her career while staying true to herself. As she continues to explore different roles and genres, she will likely evolve as an artist and person. Whether she chooses to embrace more maturity in her public appearances or continues to balance her playful side, the key is authenticity. As long as Aditi remains true to herself and her craft, she will undoubtedly carve a unique niche for herself in the industry.