Adipurush Review : Fan Got Severely Attacked For Giving Negative Review !!
Written by gokul krishnan Published on Jun 16, 2023 | 16:51 PM IST | 93
Follow Us
Comments: 0
Adipurush, the latest film starring Prabhas in the lead role, opened in theaters nationwide today, June 16, generating a mix of reviews from fans on social media platforms. However, an alarming incident that took place at a Hyderabad IMAX Theater has brought attention to the volatile nature of extreme fandom and the dangers it can pose.
also read: Groom Demanded Dowry On Marriage Stage !! Check What Happened Next
A video surfaced on Twitter featuring a person sharing their disappointment with Adipurush. In the clip, the individual criticized the film, stating that it lacked substance beyond the background score, 3D effects, and the character of Hanuman. Furthermore, the person expressed their opinion that Prabhas' performance as Raghav did not suit him and that the director, Om Raut, did not showcase his abilities effectively. This critical review, however, triggered a disturbing chain of events.
Following the video's circulation, the individual faced physical assault by a group of outraged fans at the theater. The incident escalated into a heated argument between the victim and an elderly man, further emphasizing the severity of the situation. Thankfully, the victim was eventually rescued from the assault, highlighting the need for responsible behavior and tolerance within fan communities.
This incident serves as a stark reminder of the dangers associated with extreme fandom and the inability to accept constructive criticism. Fandom, at its core, should be about celebrating and appreciating the works of artists and creators. However, when fans become excessively passionate and possessive about their idols or the art they produce, it can lead to toxic behavior and a lack of respect for differing opinions.
also read: TTF Vasan Chased By Police & Got Punished!!
The incident surrounding Adipurush raises concerns about the impact on artistic expression and creativity. When fans vehemently reject any form of criticism, artists and directors may hesitate to take risks and explore new avenues. Fear of backlash from fan communities may result in a stagnation of artistic growth and a focus on formulaic content that appeases the masses but lacks innovation.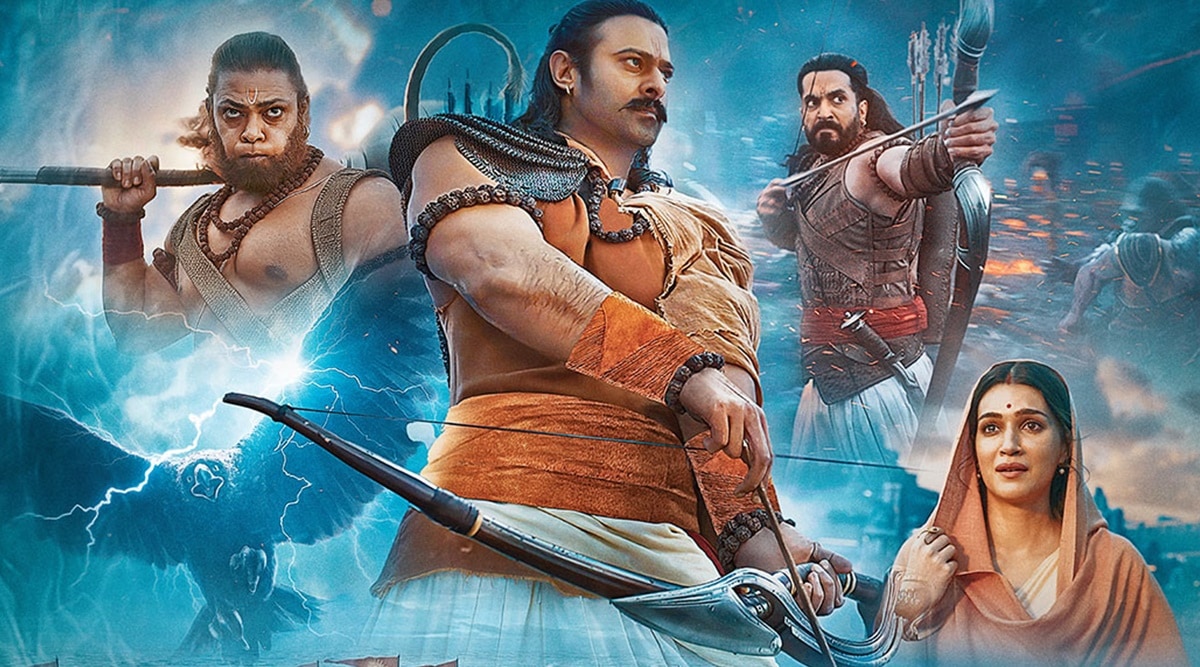 Constructive criticism is a vital component of any creative industry. It allows artists and creators to receive feedback, learn from it, and refine their work. Fan communities should strive to foster an environment where differing opinions are respected and discussions can take place without resorting to violence or harassment. Healthy debates and conversations about the merits and flaws of a film are necessary for the growth of the industry and the development of future projects.
It is crucial for fans to understand that personal attacks, both online and offline, are never justified. While everyone is entitled to their opinions, it is essential to express them respectfully and peacefully. Fans should promote tolerance, open-mindedness, and acceptance within their communities, acknowledging that diversity of perspectives adds richness and depth to discussions.
also read: MBBS Student Ended Her Life By Leaving A Note !!
Film studios, theaters, and event organizers must also take responsibility for ensuring the safety and well-being of audiences. Implementing security measures, providing clear guidelines on appropriate behavior, and promptly addressing any instances of violence or harassment can help create safer spaces for constructive engagement and healthy fan interactions.
Here is the tweet below:
Kalesh B/w The Fans after watching the Adipurush movie in Inox Hyderabad pic.twitter.com/r1x26VusTY

— Ghar Ke Kalesh (@gharkekalesh) June 16, 2023
The Adipurush incident highlights the pressing need for fan communities, artists, and industry stakeholders to address the dangers of extreme fandom. While fans have the right to express their opinions, it should never lead to violence, harassment, or the suppression of diverse viewpoints. Constructive criticism, respectful dialogue, and the promotion of tolerance are vital for the growth and development of the creative industry. By fostering a culture of acceptance and open-mindedness, we can ensure that fans, artists, and critics coexist harmoniously, allowing for the continued evolution of cinema and other artistic mediums.