Adil Ahmad Dar, Man Behind The Death Of 44 Soldiers !! Here's Everything You Need To Know About Him !!
CM / Updated: 2019-02-15
12:05 IST
By Dhiwaharan
As 44 Central Reserve Police Force (CRPF) jawans died in one of the deadliest terror attacks in Awantipora, in Jammu and Kashmir's Pulwama district, a 22-year-old Jaish-e-Mohammed terrorist Adil Ahmad Dar was identified as the suicide bomber who carried out the attack. Reports suggest Adil Ahmad lived only 10 km away from the spot where he smashed his car packed with explosives into a security convoy on Thursday.
The bomber Adil Ahmad Dar, also known as "Adil Ahmad Gaadi Takranewala" and "Waqas Commando of Gundibagh" became a part of Masood Azhar led Jaish-e-Mohammed only last year. A school dropout, Adil Ahmad was from Gundibagh village in south Kashmir. Gundibagh is a known breeding ground of terrorists of Pulwama district. Dar dropped out of school in March 2017 and joined Pakistan based terror outfit.
[wp_ad_camp_1]
A video of Adil Ahmad Dar alias Waqas Commando of Gundibagh, Kakpora, was released by the Jaish soon after the terror attack rocked Kashmir's Pulwama.
In the video, that was most probably shot before Adil Dar went about his suicide mission in Pulwama, the terrorist talks about atrocities on Kashmiri Muslims.
The Jammu and Kashmir police have stated that the boy had joined the Jaish-e-Mohammed when he was just in the 11th Standard, and that he was an extremist radical.
He had been on their radar for quite some time for having being involved in other ground work by the terrorist group which included stone pelting.
[wp_ad_camp_1]
According to local police, Adil was driving a vehicle packed with over 200 kg of explosives on the wrong side of the road and hit the bus, in which an estimated 39-44 personnel were travelling. JeM claimed the terrorist drove the SUV carrying 350 kg of explosives.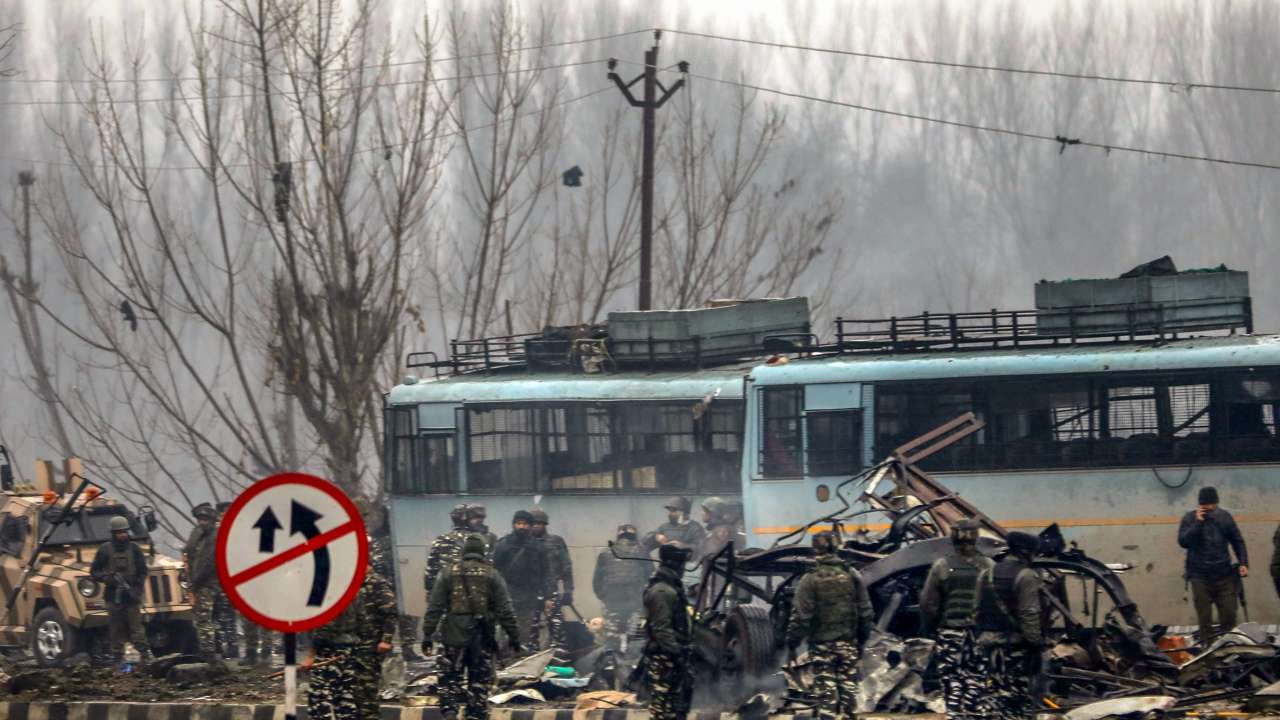 Adil who can be seen dressed in tactical gear, saying that he had waited for this moment all year in the video and can be seen brandishing rifles and standing in front of Jaish-e-Mohammed banners in the video.
He says that by the time the video would come out, he would already be in heaven and that his name would be written in golden letters for being the true propagator of Islam.
Adil, who was driving a Mahindra Scorpio packed with 350 kg explosives, rammed into the convoy carrying CRPF soliders, where at least one vehicle was badly hit.
In his video, Adil also warns that the IED attack was only the beginning, and that there was more to come.
Meanwhile, countries from across the globe also condemned the terror attack in Pulwama, with global leaders like the US, Russia and France asserting that they stand with India in combating the menace of terrorism.
[wp_ad_camp_1]
The Pulwama attack is turning out to be the biggest terror attack in Jammu and Kashmir in the recent years since the Uri attack that left 19 soldiers dead in September 2016. The attack led to the Modi government ordering surgical strikes on Pakistan Army's bases along the border.