Adi Purush Gets Roasted After Chandrayan Launch!! Check Why
Written by gokul krishnan Published on Jul 15, 2023 | 07:51 AM IST | 69
Follow Us
Comments: 0
In a surprising turn of events, the highly anticipated launch of Chandrayaan 3, India's third lunar exploration mission, has sparked controversy and raised questions about the allocation of funds for space exploration. A tweet comparing the budget of Chandrayaan 3 with that of the upcoming film Adipurush went viral, leading to a heated debate about the priorities of government spending and the perceived neglect of social welfare. This article delves into the discussions surrounding the tweet, exploring both sides of the argument and shedding light on the importance of balancing scientific advancements with societal needs.
A tweet from an anonymous user questioning the allocation of funds garnered widespread attention. It highlighted the stark contrast between the budget for Chandrayaan 3, set at 615 crores, and the estimated budget for Adipurush, a movie slated to cost around 700 crores. The tweet urged those criticizing the space mission to reconsider their stance, emphasizing that scientific endeavors contribute significantly to societal progress.
also read: Fans Slamming Other Directors After Lokesh Kanagaraj He Completed "Leo" In 125 Days!!
The tweet quickly gained traction, attracting both supporters and critics. Advocates for space exploration argued that scientific advancements drive innovation, technological progress, and economic growth. They emphasized the potential benefits of the mission, including furthering our understanding of the moon's geological composition, identifying potential resources, and inspiring future generations of scientists and engineers. They also pointed out that space exploration projects often lead to spin-off technologies that have practical applications in various industries.
On the other hand, opponents of the tweet argued that the funds allocated to Chandrayaan 3 could have been better utilized to address pressing social issues such as poverty, healthcare, education, and infrastructure development. They raised concerns about the prioritization of space missions over the well-being of citizens, especially in a country with significant socio-economic challenges.
The debate surrounding the Chandrayaan 3 launch and the budgetary comparison with Adipurush highlights the need for a balanced approach to resource allocation. While it is essential to invest in areas that directly impact human welfare, such as healthcare and education, it is equally crucial to foster scientific research and exploration. Both endeavors can coexist and contribute to the overall development of a nation.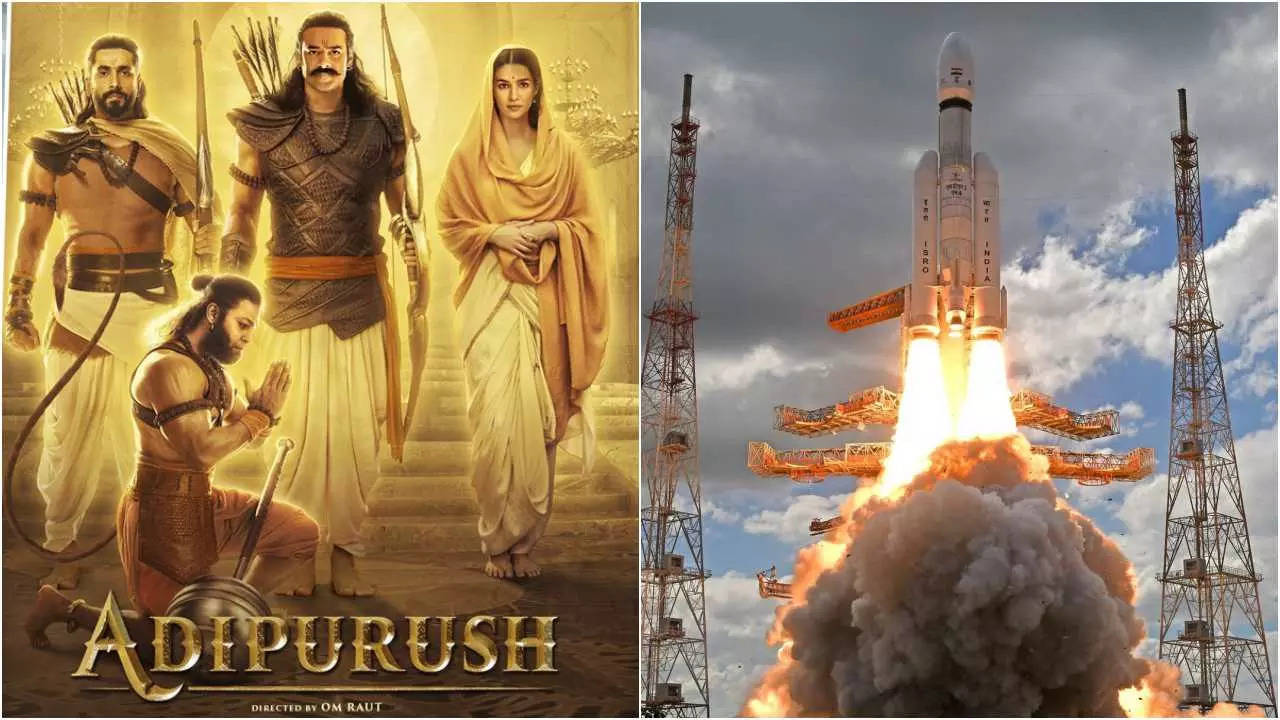 Government officials defended the allocation of funds for Chandrayaan 3, stating that investing in space exploration is not a zero-sum game that directly detracts from social welfare programs. They argued that the benefits of space missions are multifaceted and can indirectly contribute to societal progress. Additionally, the government highlighted the potential for job creation and economic stimulation that arises from such ambitious scientific projects.
also read: Official Launch Date Of Bigg Boss Season 7 Is Out!!
Proponents of space exploration pointed out that investment in scientific research has the potential to yield long-term benefits for society. Scientific advancements can lead to technological breakthroughs that enhance the quality of life, create employment opportunities, and strengthen national security. Furthermore, space missions often serve as a source of inspiration, fostering a sense of national pride and encouraging young minds to pursue careers in science and technology.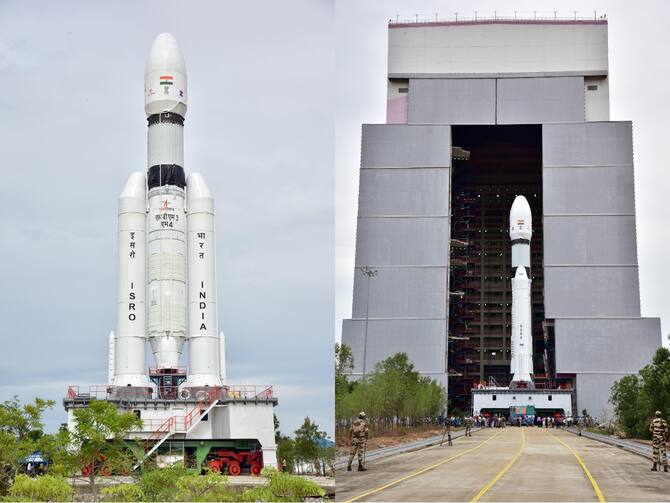 Critics argued that the exorbitant budget of Adipurush, a fictional film, was a prime example of misplaced priorities. They questioned the allocation of such substantial sums to the entertainment industry when there are pressing social issues that demand attention and resources. However, supporters of the film industry emphasized its role in generating employment, promoting tourism, and projecting India's cultural heritage to the world.
also read: Rashmika Mandanna's Touching Response To The Film Of Her Rumoured BF VJD's brother!!
The controversy surrounding the tweet has opened up a broader conversation about resource allocation and the balance between scientific progress and societal welfare. It is crucial for policymakers and citizens to engage in constructive dialogue to find a middle ground that ensures both scientific advancements and the upliftment of society.
Here is the tweet below:
Budget :
Chandrayaan 3 = 615 crores
Adipurush = 700 crores

All those who say why aren't we spending on human welfare than on rockets, shut up?

— M.S. (@Scorpio66645) July 15, 2023
The tweet comparing the budgets of Chandrayaan 3 and Adipurush has ignited a passionate debate about the allocation of funds for space missions and the perceived neglect of social welfare. While both sides of the argument have valid points, it is important to recognize that scientific research and societal welfare can coexist. As a nation progresses, it must strive to strike a balance between investing in scientific endeavors that drive innovation and addressing the pressing needs of its citizens. Only through thoughtful dialogue and collaborative decision-making can we foster a society that embraces both scientific progress and the well-being of its people.
Here is the reactions below:
🚨 Approximate Budget

• Adipurush – ₹700 Crore
• Chandrayaan 3 – ₹615 Crore

Gives a Fair Understanding of Priorities

— Ravisutanjani (@Ravisutanjani) July 8, 2023
Budget :
Chandrayaan 3 = 615 crores
Adipurush = 700 crores

All those who say why aren't we spending on human welfare than on rockets, shut up?

— M.S. (@Scorpio66645) July 15, 2023
#Chandrayaan3
Congratulations #Adipurush because you are more expensive than Chandrayaan 3 😁
Adipurush – 700 crore
Chandrayaan 3 – 615 crore
And finally best of luck for @isro pic.twitter.com/f7Aswmq3Ss

— Tharun Tamilvanan (@Tharun_tts) July 13, 2023
Chandrayaan 3 costed us less than AdiPurush &

brainless people who question why govt wasted money on this are the same who waste their time and money in watching crap movie like Adipurush pic.twitter.com/sGKbZcIpRK

— Sheetal Chopra 🇮🇳 (@SheetalPronamo) July 14, 2023
Adipurush-600 crores,
Chandrayaan 3-Approx 615 crores.
So if producers of movie can donate to government,we may have chandrayan 4😂
Jokes apart,we are damn proud of ISRO🙏 pic.twitter.com/JwybfKSmAF

— The mood doctor (@Chulbulpanda420) July 14, 2023
Adipurush Movie – Budget of ₹700 crore (US$88 million).

Chandrayaan 3 – Budget around ₹615 crore.

🚀🇮🇳🫡 pic.twitter.com/ICfLZdC2Qt

— Vipin Tiwari (@vipintiwari952) July 8, 2023
Adipurush might have the grand sets, but Chandrayaan 3 has the entire cosmos as its backdrop. Who needs extravagant props when you have the wonders of space? #Chandrayaan3VsAdipurush #isroindia #isromissions #ISROTeam #ISRO #Chandrayaan3 pic.twitter.com/2cJMR4uLMB

— Swathi (@Swathi_Ji) July 14, 2023
Chandrayaan-3 Budget Less Than 'Adipurush'?
Adipurush – ₹700 Cr. Chandrayaan 3 – ₹615 Cr
It generated a lot of buzz on the social media platform since users were shocked.#Adipurush #Chandrayaan3 #Chandrayaan3Launching pic.twitter.com/CcKo5o23PV

— Sagar Rath (@sagar_rath) July 14, 2023