Actress Thrashed Mahendran & Padmapriya For Joining DMK !!
Mahendran
MNM
Padma priya
CM / Updated: 2021-07-09
00:33 IST
By Dhiwaharan
After quitting Kamal Haasan led Makkal Needhi Maiam party, Doctor Mahendran and environmental activist Padma priya joined DMK party in front of its chief M K Stalin. Along with the duo, 78 other people also joined the ruling party at the Anna Arivalayam, party's headquarters that is located in Chennai. Chief minister MK Stalin, while addressing the event, said that he expected Mahendran to join the party once the election dates were announced.
[wp_ad_camp_1]
MK Stalin, after welcoming the new party members, said DMK would have won in Coimbatore with huge margin if Mahendran joined the party earlier. "As superstar Rajinikanth would say in a film, 'I will be the latest even if I come late', Mahendran has joined us now. I thank him and all other brothers and sisters. The party is going to gain more laurels in the future and I am confident that you people will work towards that," said MK Stalin at the event.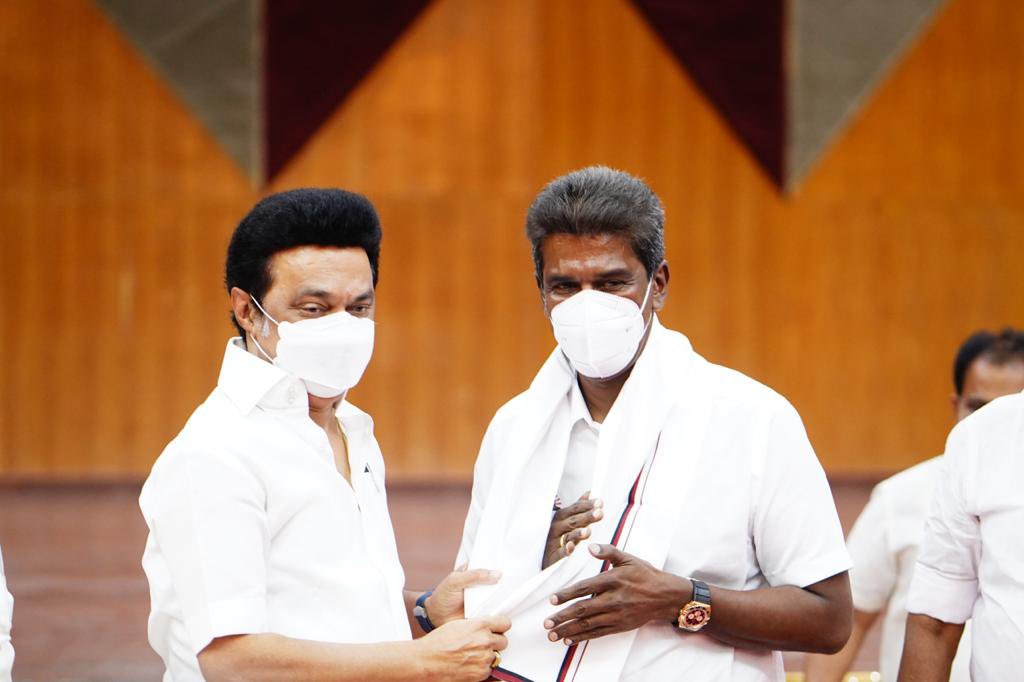 Mahendran expressed his happiness by saying that he feels proud to serve the party that follows the path of Dravidian ideologue Periyar and former Tamil nadu Chief ministers CN and Kalaignar Karunanithi. He quit Kamal Haasan's MNM saying that the attitude of Kamal Haasan towards the growth of the party has not been changed even after facing huge loss in the Tamil nadu assembly election. He who strongly believed that Kamal Haasan is being directed in the wrong path by the administrators of "Sankhya solutions", expressed his disagreement over the party sharing 100 seats with its alliances for the assembly elections.
Reacting to the resignation of Mahendran, Kamal said that Mahendran removed himself from the party, knowing that he will be terminated soon. He also slammed the former vice president of the party, saying that he is trying to seek sympathy and termed him as a "traitor". Now, after weeks, along with Mahendran, Padma priya who stated that she is leaving the Kamal led party due to personal reasons, joined DMK.
[wp_ad_camp_1]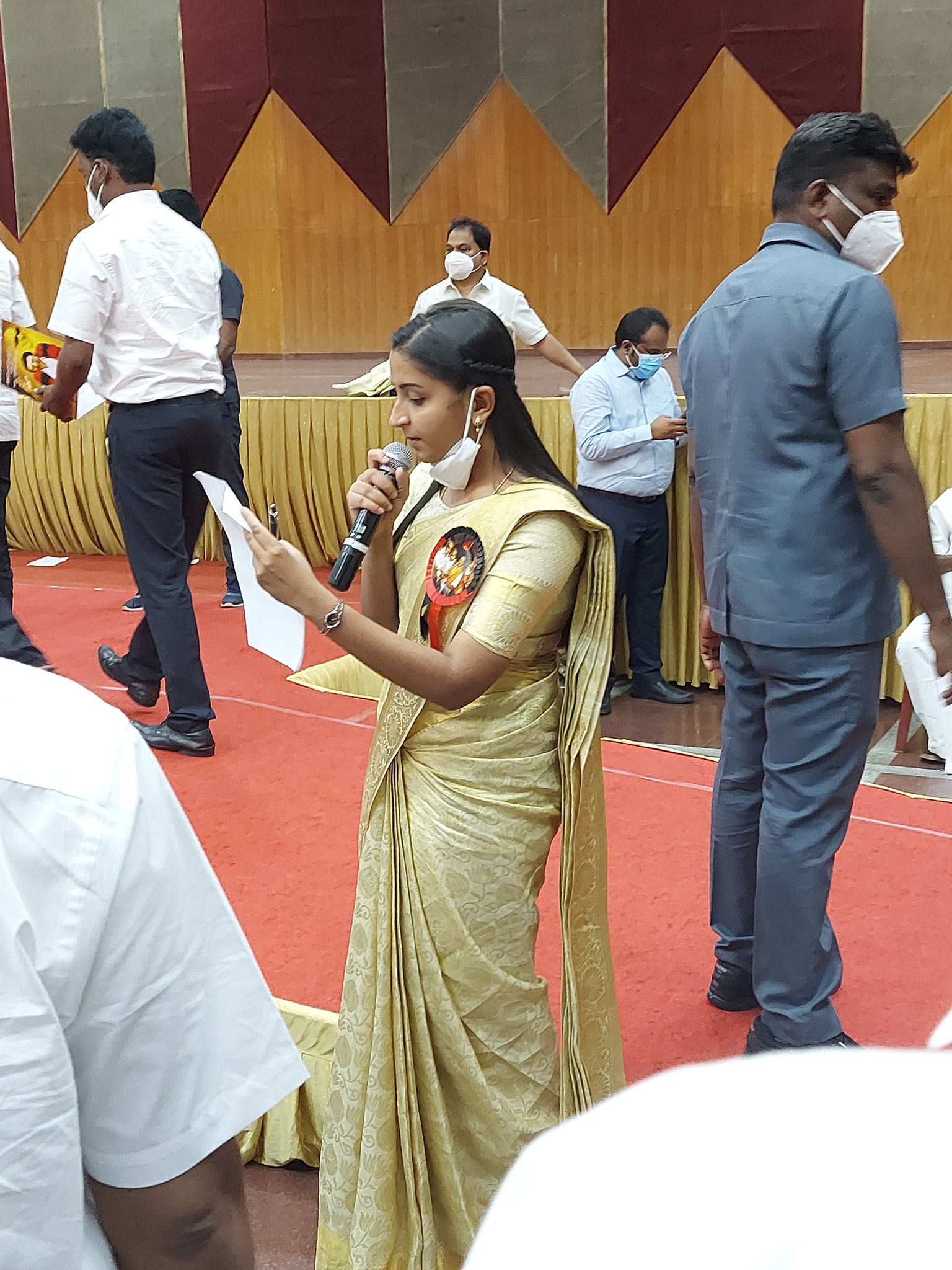 Veteran actress and a prominent member of Kamal Haasan's "Makkal Needhi Maiam" Sri Priya, uploaded a tweet in her official twitter account, criticizing the duo for changing their ideologies like changing outfits. "It will be better for few politicians who are changing their policies like changings shirts to prepare shirts with the symbols of all the political parties. It will facilitate them to change easily" Sri priya said in her tweet to criticize R. Mahednran and Padma priya.
Check out her tweet below :
சட்டையை மாற்றுவது போல் கொள்கைகளை மாற்றிக்கொள்ளும் சில அரசியல்காரியவாதிகள்
(எதற்கும் எல்லா கட்சி சின்னத்துடன் சட்டைகளை தயாராக வைத்துக்கொள்ளுங்கள்…மாற்ற வசதியாக இருக்கும்)

— sripriya (@sripriya) July 8, 2021
Meanwhile, Sneha Mohandoss, State Secretary Maadhar Padai of MNM party who contested at Saidapet as an MLA candidate at the Tamil nadu assembly elections, uploaded a video clipping from the most popular "Naan Anayittal" song of MGR and wrote "If you get angry while seeing this video, this is for you" as her caption. Lyrics of the video she added said "Few will fall in the feet of others to fulfill their wishes, needs and to get a luxurious life"
"இதை பாத்தா உங்களுக்கு கோவம் வருதா அப்ப இது உங்களுக்கு தான் ;'s#JustSaying" Sneha's caption read.
[wp_ad_camp_1]
Here's her tweet :
இதை பாத்தா உங்களுக்கு கோவம் வருதா அப்ப இது உங்களுக்கு தான்🤷🏻‍♀️😂#JustSaying pic.twitter.com/dsDnvuLp6a

— Sneha Mohandoss🦋 (@snehamohandoss) July 8, 2021