You would never expect anyone to come up with mean things to say about such a talented actress like Taapsee Pannu but that's the world we live in. A troll attacked Taapsee on Twitter but the actor kept her cool and gave it back to him with a witty  and intelligent reply.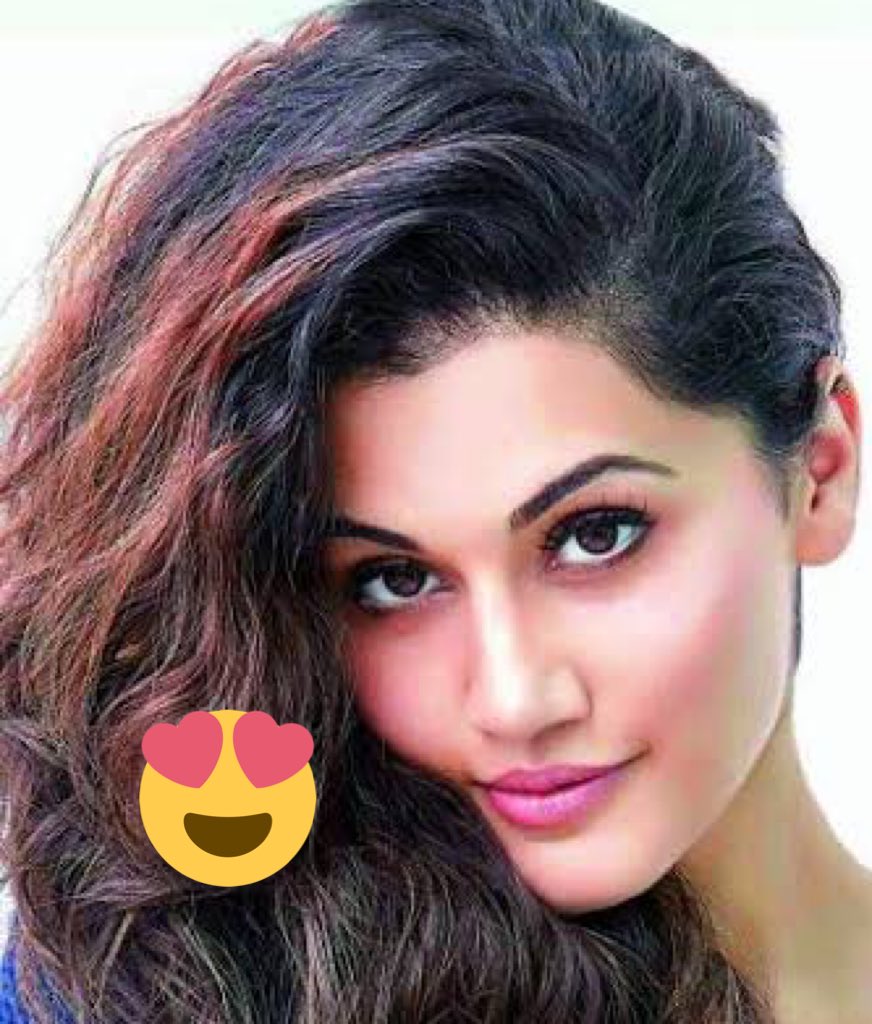 Taapsee Pannu  is an Indian actress and model known for her work in telugu, Tamil, Malayalam and Hindi films. Taapsee worked as a software professional and pursued a career in modelling before becoming an actress. During her modelling career, she appeared in a number of commercials.
[wp_ad_camp_1]
She is well known among Tamil audience for films like Aadukalam, Aarambam etc. Her reply to one of the social media user who said that he love her body parts goes viral that Tamil actor Shanthanu Bhagyaraj shared it.
The user tagged Tapsee and tweeted "i love your body parts"
@taapsee i love your body parts

— aku pandey (@PandeyAku) December 17, 2018
Tapsee has been strong-headed and straightforward in putting out her views. She has been quite vocal in terms of sharing her opinions in public. Twitter or Instagram, these days has become such a platform where people share their views without even filtering them. Trolls have become the daily part of our lives. This reply of her will make bow your head in front of her.
Taapsee said, 'Wow! I like them too. BTW which is your favourite? Mine is the cerebrum.' Well, that's what we call an epic response. It's not the first time Taapsee has been targeted by trolls. But, interestingly, every time she manages to come up with a savage response. A while back, she was attacked by a social media user, where he called her "the worst looking actress in Bollywood" and that he didn't want to see her in any more films. She tweeted, "But 3 toh already ho gayi…. #Mulk #Manmarziyaan and then #Badla and sorry to disappoint u but main already do aur sign kar chuki hu….. thoda toh aur jhelna padega." (I have already got three, I have already signed another two… you will have to bear with me some more),"
Fan Called Tapsee "Worst Looking Actress" !! She Brutally Trolled Him With A Cool Reply !!
Wow! I like them too. BTW which is your favourite ? Mine is the cerebrum. https://t.co/3k8YDbAL64

— taapsee pannu (@taapsee) December 17, 2018
This reply of her went viral and people started search for what cerebrum means. Google says  "It is the most anterior part of the brain in vertebrates, located in the front area of the skull and consisting of two hemispheres, left and right, separated by a fissure. It is responsible for the integration of complex sensory and neural functions and the initiation and coordination of voluntary activity in the body."
Check out the reaction for her savage reply :
1000 Times Gun Shot For This Outstanding Reply 🙏👌 That Stupid Don't Even Hv Any Guts To Put His Picture On DP And He's Trolling A Girl Who's Face Is Recognized By Thousands Of Ppl By Her Hardwork.

— Provook (@SarcasticGandu) December 17, 2018
Terribly mean of you to boast about a body part which the troll doesn't have

— sushant sareen (@sushantsareen) December 17, 2018
You actually caused a surge in @GoogleIndia 's search trend last night and today ( after your tweet at 9 pm ) for 'cerebrum' looks like Mr Pandey and his friends were busy trying to figure out what it meant pic.twitter.com/QtHrFKY4ZB

— Rahul (@iam_rahool) December 18, 2018
Perhaps. He doesn't hv cerebrum taapsee.

— Syed Intekhab ul Haque (@intekhab_dr) December 17, 2018
I think Vijay Sethupathi would say Medulla Oblongata! 😜#NKPK

— Venkataraghavan V 🇮🇳 (@sairaghavan5694) December 17, 2018
Daper reply… U nailed it👍👍😏😏😏😏

— Jyotsna Shambhavi (@JyotsnaShambha2) December 17, 2018
Just love how she handles everything let it be her troll or anything. @taapsee is like SRK when it comes to wit while replying on twitter.

— Ashutosh Bajaj (@iamashubajaj) December 17, 2018
🤣 Good one, perfect response. Fairly confident he doesn't know what cerebrum is!

— Shailendra (@shaparmar) December 17, 2018
Part's of Brain.
(1)Frontal Lobe
(2) parietal Lobe (3)Occipital lobe (4)Temporal Lobe (5)Cerebellum
(6) Brain stem
Aku Pandey is patient of Brain injuries, that areas of the Brain 3,4,and 5
(3)-: vision
(4)-: understanding
(5)-: Fine Muscle control

— @Mahin Zikra ( V.K ) (@MahinZikra1) December 17, 2018
In an interview, Taapsee had said that with the power social media has given us, it is so easy to mock someone nowadays. What people don't understand is that it can genuinely crush someone's confidence. She added just because a female does not walk by the conventional rules, people like to call her by different names and that is highly upsetting.
[wp_ad_camp_1]
Well, we do agree with what Taapsee's point!
[wp_ad_camp_1]
Taapsee has given Pink, Naam Shabana, Mulk, and other strong female-centric films and with her performances, she has made a mark. Taapsee has time and again proved that she can play any character true to its nature.