Actress Kushboo Slapped A youth For Trying To Misbehave With Her ?? Video Goes Viral !!
By Dhiwaharan
Phase 1 of Lok Sabha Election 2019 are being held today, April 11, on 91 seats and voters will be choosing their representatives from 1285 candidates. The NDA government's policies during the last five years are not "game changers" but only "name changers", said Congress leader and actor Kushboo Sundar who is involved in campaigning for one of the congress candidate named Rizwan Arshad on April 10 in Bangalore.
[wp_ad_camp_1]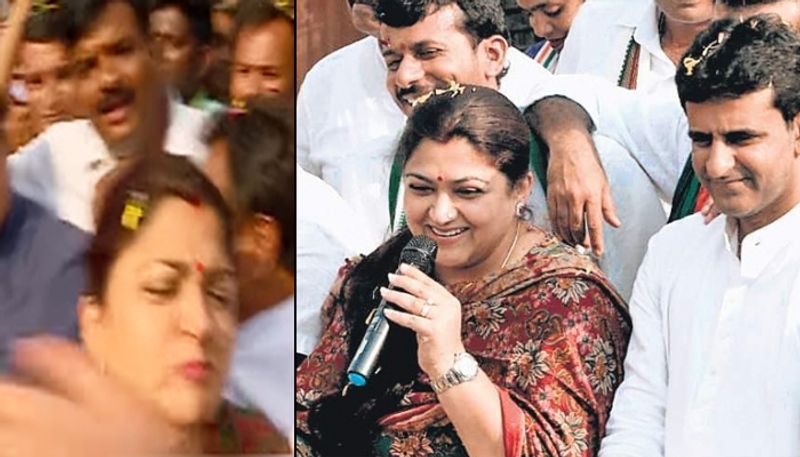 To our shock a new video of the actress getting angry and slapping a youth goes viral. Thousands of the party workers had gathered near the house of Rizwan. The actress came out of his residence along with Rizwan and Shantinagar MLA Nalapad Ahmed Haris and was heading towards the vehicle meant for the rally when the person misbehaved with her.
This video featuring Khushbu Sundar slapping the person goes viral in social media. Meanwhile actress Kushboo in her twitter account retweeting the posts of those who supported her act and question back those who questions her act.
Reality?? So you say the women in your family will and should keep quite and tolerate the abuse of some sick men around?? Whatte shame that a woman has raised a loser like you..my mother has taught me to be brave and I am just that..and @INCIndia is proud of such women.. https://t.co/nUyeF4haol

— KhushbuSundar..#NYAYforINDIA..#CONGRESSforINDIA (@khushsundar) April 11, 2019
[wp_ad_camp_1]
Meanwhile another twitter user abused the actress in tamil language. He sarcastically said "Oh She is getting anger ??" to which Kushboo answered as "If someone touches your mother's hip and you will ask him to touch more ??"
Un amma iduuppule kai vechcha, indha tamizhan paarthuttu, idhu podhadhu innum konjam vei da nnu solvara..appadidhaane da??? https://t.co/fVLTLHX03X

— KhushbuSundar..#NYAYforINDIA..#CONGRESSforINDIA (@khushsundar) April 11, 2019
In the video Kushboo is seen reacting instantly and Police pushed the man away who looked puzzled. However, through the posts shared by Kushboo in her social media account, it is clearly evident that the actress is accusing the man for misbehaving with her. Check out the tweet that Kushboo shared :
Show no mercy to these predators. Slipper shot to him @khushsundar https://t.co/3GPvOoW6kn

— Sharanya P (@Sri_livefullest) April 11, 2019
You should have kicked that guy more…and ignore these scums who are provoking you. You are doing a great job.We all appreciate the hard work youre doing to bring about a positive change in society.More powers to you.

— Gerry Barnabas (@Gerrybarnab) April 11, 2019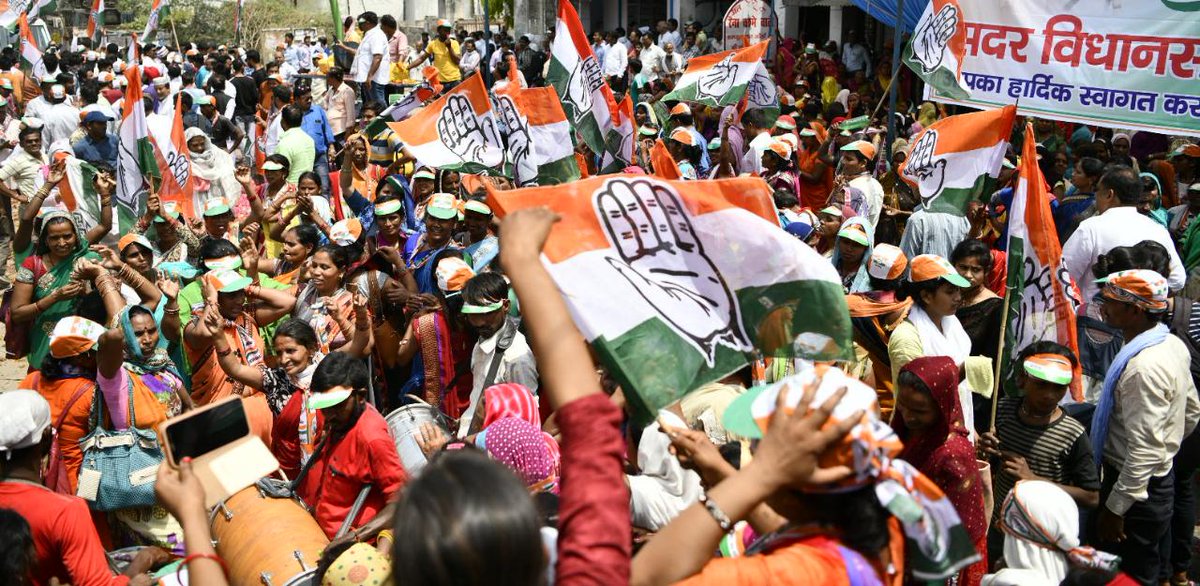 [wp_ad_camp_1]
Talking to media after this rally, Rizwan Arshad said that he spoke to Khushbu Sundar and she said that she slapped him because he misbehaved with her. This kind of incidents is common when thousands of people are gathered. The Congress leader added that he had asked the police to take action against the person and they have taken into their custody.