Actress Bhavana's Recent Transformation Surprised Fans!! ⁩
Follow Us
Comments: 0
Actress Bhavana, a highly talented actress from South India, recently took to Instagram to share a post where she looked absolutely stunning and completely slayed the look. It is truly remarkable how she has managed to maintain her beauty and charm throughout the years.
Bhavana has made a significant impact in the film industries of Malayalam, Tamil, and Telugu, showcasing her exceptional acting skills in numerous movies. Her dedication and versatility have earned her a special place in the hearts of audiences and critics alike.
Also read: Karnataka : 90s Kid Ends His Life Due To No Marriage!! Heart Breaking
What sets Bhavana apart is her ability to effortlessly bring back the nostalgia of her earlier movies. She possesses a timeless quality that allows her to transport her fans back to the golden era of her career. Whether it's through her captivating expressions, graceful movements, or magnetic screen presence, Bhavana effortlessly captures the essence of her past performances.
Also read: "லஸ்ட் ஸ்டோரிஸ் 2" நெருக்கமான காட்சிகள் குறித்து பேசிய தமன்னா வீடியோ வைரல் !!
Her captivating beauty only adds to the allure of her on-screen presence. Bhavana's radiant smile, mesmerizing eyes, and flawless complexion have remained constants throughout her journey in the film industry. Even as time passes, she continues to inspire awe with her ageless beauty, leaving her fans in awe of her everlasting charm.
Also read: Singer karthik Faced Wrath Of Public After Thaman Uploaded His Photo!!
Aside from her physical beauty, Bhavana's talent as an actress is undeniable. She has consistently delivered powerful performances, immersing herself completely in her characters and leaving a lasting impact on the audience. Her ability to portray a wide range of emotions convincingly is a testament to her exceptional skills and dedication to her craft.
Also read: Arjun's Daughter To Get Married To This Actor??
Bhavana is not only a phenomenal actress but also a timeless beauty. Her Instagram post is just another reminder of her ability to effortlessly captivate her audience with her stunning looks and incredible talent. As she continues to grace the screen with her presence, we can only look forward to witnessing more of her enchanting performances in the years to come.
Also read: கடுமையான விபத்துக்கு பிறகு பிருத்விராஜ் உருக்கமான முதல் பதிவு !!
Bhavana, whose real name is Karthika Menon, is a renowned Indian actress primarily known for her work in Malayalam cinema. Born in Thrissur, Kerala, she is the daughter of Pushpa and G. Balachandran, an assistant cinematographer. Bhavana has an elder brother named Jayadev, and she attended Holy Family Convent Girls High School in Thrissur.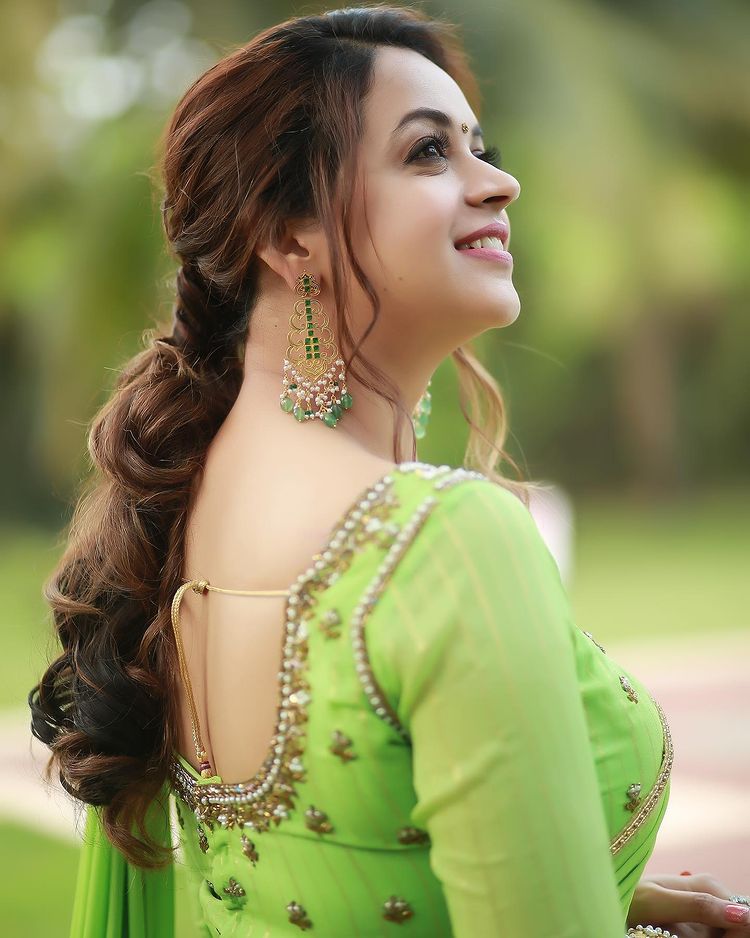 From a young age, Bhavana had a strong desire to become an actress. She described herself as restless and somewhat difficult to handle. Even as a five-year-old, she would imitate scenes from the Malayalam film "Ente Sooryaputhrikku," particularly those featuring actress Amala. She was so dedicated to her craft that she was willing to jump from a building and break her arm, just like Amala's character in the movie.
At the age of 16, Bhavana made her debut in the Malayalam film industry with the movie "Nammal." She adopted the stage name Bhavana and starred alongside newcomers Sidharth Bharathan, Jishnu, and Renuka Menon. The film achieved great success, opening doors to numerous opportunities for Bhavana in the Malayalam film industry. Her exceptional performance in "Nammal" earned her several accolades, including a Kerala State Special Jury Mention.
View this post on Instagram
It's worth noting that Bhavana was still an 11th Standard student when she received her breakthrough in the film industry. Despite her early success, Bhavana remained grounded and continued to pursue her education alongside her acting career.
In March 2017, Bhavana's engagement ceremony with Kannada film producer Naveen took place. They tied the knot on January 22, 2018, marking a new chapter in her personal life.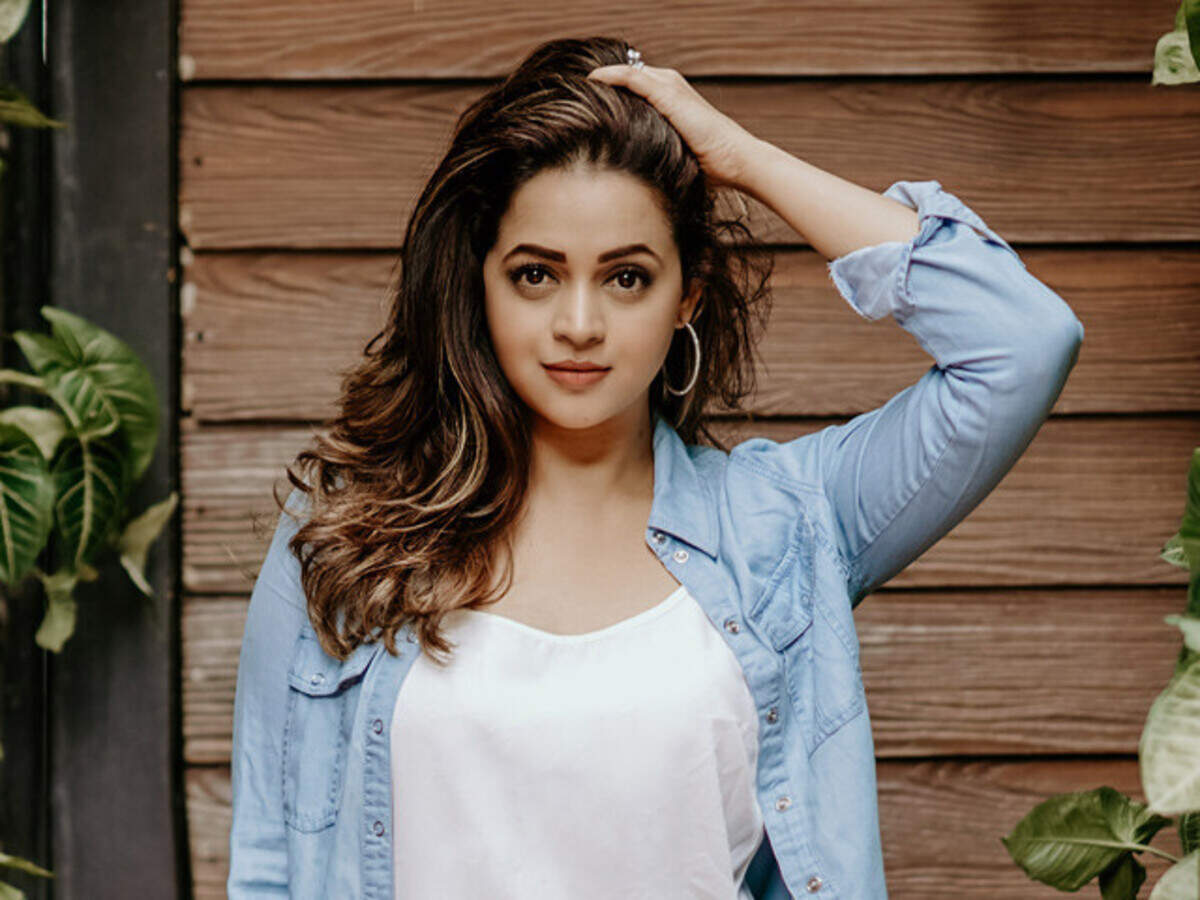 Bhavana's journey in the film industry is a testament to her talent, dedication, and perseverance. She has established herself as a prominent actress in Malayalam cinema, captivating audiences with her performances. Beyond her Malayalam films, she has also ventured into other South Indian language films, showcasing her versatility as an actress.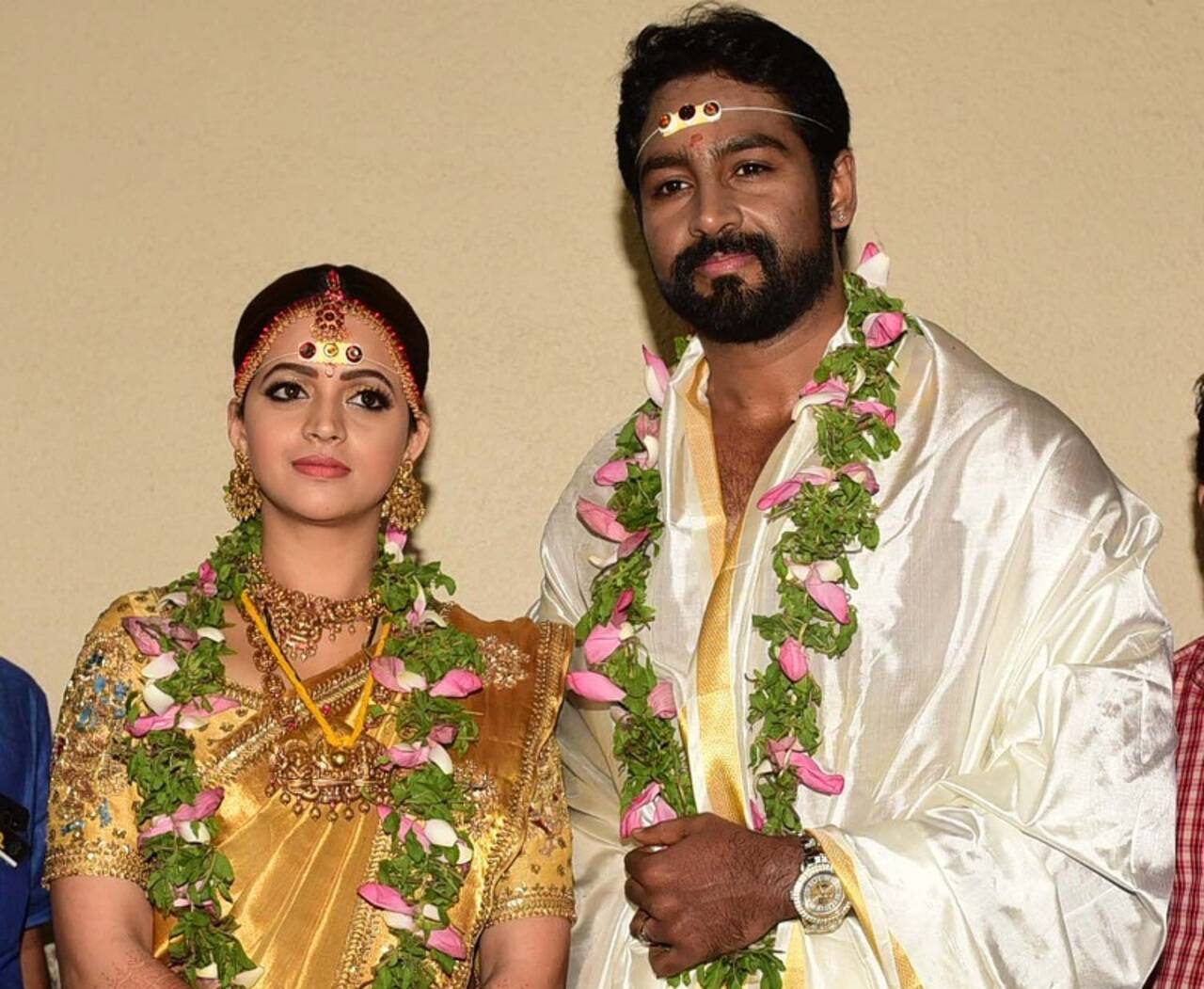 With her passion for acting and a string of successful projects to her name, Bhavana continues to leave a lasting impact on the Indian film industry. Her achievements serve as an inspiration to aspiring actors and a testament to the power of following one's dreams.