Actor Yogi Babu's Video Which Shows Priest Denying To Shake Hands Caused Controversy !!
Written by gokul krishnan Published on Aug 07, 2023 | 12:47 PM IST | 342
Follow Us
Comments: 0
In a recent incident, comedy actor Yogi Babu's visit to a temple for a special Pooja created a stir on social media, leading to a heated debate over cultural norms and respect. The video of the actor attempting to shake hands with a Hindu priest, who politely declined with folded hands, caused widespread controversy with online users expressing differing opinions.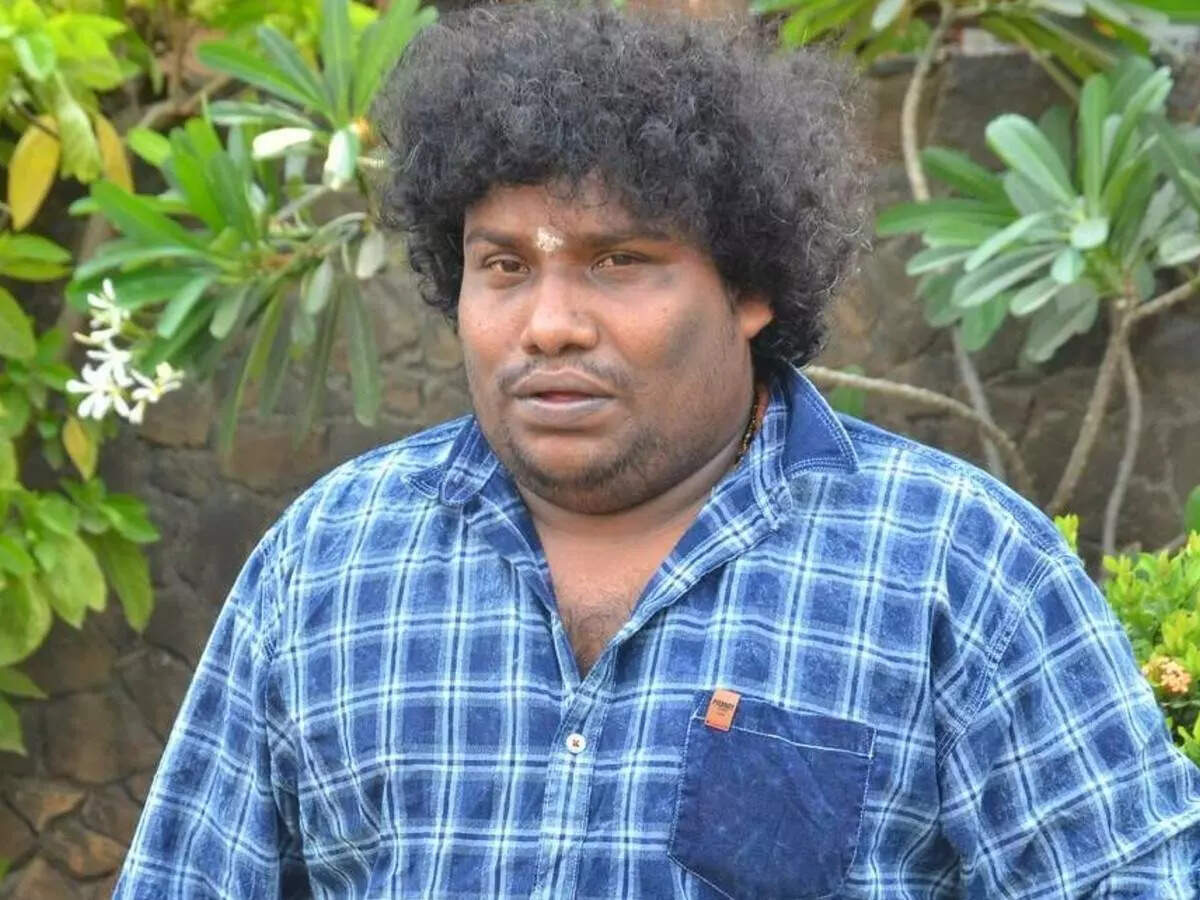 Yogi Babu, a well-known figure in the entertainment industry, has a large fan base that spans across different communities and religions. His visit to the temple was met with both excitement and curiosity from his fans and devotees present at the site. As he approached the temple's Hindu priest with a warm smile and extended his hand for a handshake, the priest politely declined the gesture with folded hands.
also read: Raghuvaran Died Due To This Reason ?? Truth Revealed
The video of the incident quickly went viral on social media platforms, triggering mixed reactions from the public. While some praised the actor for his friendly gesture and called the priest's response as a sign of rigid orthodoxy, others defended the priest's action as a matter of personal beliefs and cultural traditions.
In Hindu culture, certain customs and practices are followed to show respect and reverence to religious figures, including temple priests. In some traditions, touching the feet of elders or spiritual leaders is considered a sign of respect, while handshakes are not as commonly practiced. The act of not shaking hands may stem from the belief that some temple priests choose not to engage in physical contact as a sign of maintaining purity and sanctity during religious duties.
As the controversy raged on, various religious scholars and experts weighed in with their perspectives. Some scholars pointed out that while handshakes are indeed a common gesture in modern society, they are not universally practiced in all cultures. They highlighted the importance of respecting cultural differences and not imposing one's beliefs on others.
On the other hand, critics argued that in a diverse and inclusive society, religious figures and representatives should adapt to changing norms and practices to be more approachable and accommodating. They contended that such rigid adherence to traditional practices might alienate the younger generation and create barriers between religious institutions and the public.
also read: Unexpected Twist In Bigg Boss Season 7 !! Leaked Update
Both Yogi Babu and the temple priest have remained relatively silent on the issue, choosing not to escalate the controversy further. However, the incident has sparked a broader conversation about the need for open-mindedness and acceptance of diverse customs and beliefs within religious institutions.
Here is the tweet below:
தீண்டாமை ஒரு பாவச்செயல்.😷 pic.twitter.com/LYnz0e5sZE

— ரத்தினவேல் மரைக்காயர் (@Pothumda) August 6, 2023
In the age of social media, incidents like these can quickly gain traction and attract attention from people of various backgrounds and opinions. Online platforms provide an opportunity for individuals to voice their thoughts, but they can also amplify conflicts and misunderstandings. it is essential to foster understanding and respect for each other's cultural and religious practices. Encouraging dialogues and open conversations about different perspectives can help bridge the gap between generations and foster a sense of inclusivity.
Here is the reaction below:
தீண்டாமை அது பாப்பானின் செயல்😡 https://t.co/7IIA1YQzcJ

— திராவிடன் (@Dmkruling) August 6, 2023
தொட்ட என்னவாம் 😡😡 https://t.co/qICDG4nR1A

— RamKumarr (@ramk8060) August 7, 2023
Athey kaiyala panatha neetite pona udane kai kudupanga. https://t.co/P5X6PIC7jW

— Vignesh (@Urstruelyvicky) August 6, 2023
Kaiya kudutha koranjaa poiruvanuga.. 💆‍♂️ https://t.co/rMor04NVkP

— Guna Adhithyan (@TheriGunaa) August 6, 2023
Yogi Babu's temple visit and the subsequent handshake snub by the Hindu priest ignited a significant controversy, with both supporters and critics sharing their views online. The incident raises important questions about cultural norms, religious practices, and the need for mutual respect in a diverse society. As we navigate through the complexities of modern life, it is vital to engage in constructive discussions that foster understanding and empathy, ultimately promoting harmony among all communities.