Actor Suriya "Liked" This Tweet Of Gurubaai ??
Written by Dhiwaharan Published on Feb 08, 2023 | 22:13 PM IST | 277
Follow Us
Comments: 0
A screenshot that shows actor Suriya "liking" a tweet uploaded by "Plip Plip" fame Gurubaai is going viral in the micro blogging social media site. The video shows an elderly man talking about why a man who belongs to a Nadar community should always be a "Nadar". Going by the tweets that are surfacing in the internet platforms,  the actor immediately "unliked" the tweet but the screenshot is going viral in the internet platforms.
The elderly man in the video said "When I went to Thoothukudi, a "Nadar" boy came and said that he wants to be born as a "Nadar" in his next life. I immediately replied him saying "no no, you should only be born as a Nadar". When he asked me why, I replied "Being born as a Brahmin is difficult, you should follow the norms and there are lot more problems. You should only be a Nadar"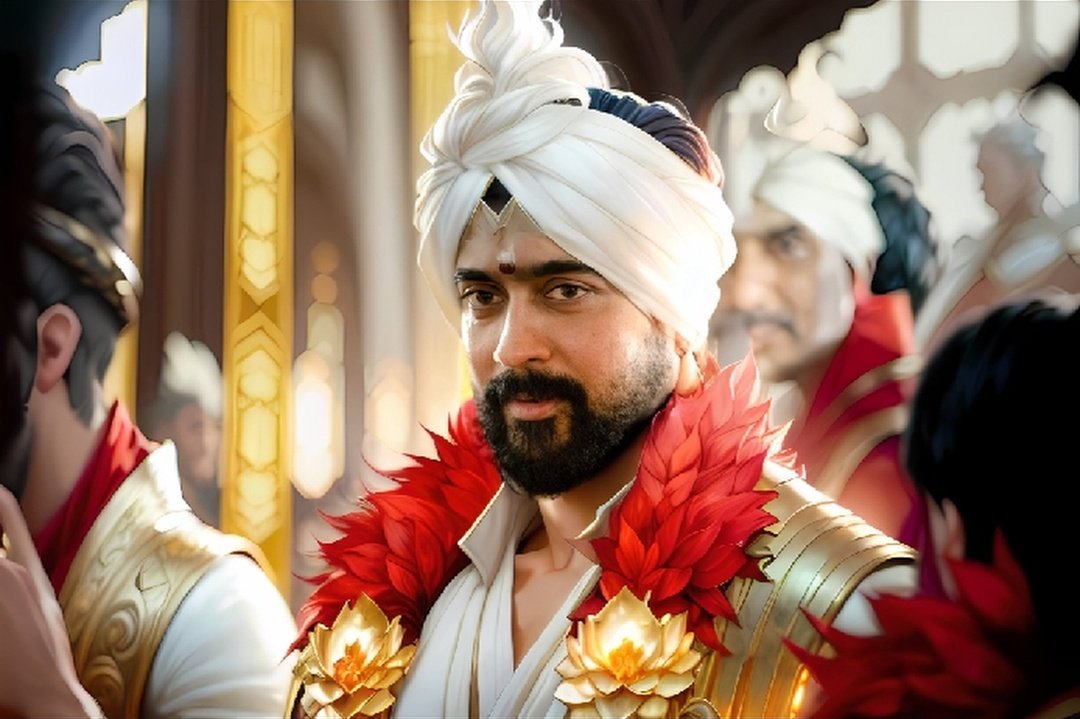 "He said that he is committing sins by being a "Nadar". I replied "you have the rights to commit those crimes. you can drink, have fun, do gamble and have affairs" He asked "How to get forgiveness for those sins" and I replied him to greet a Brahmin during Amavasai days by paying money. I said that all his sins will be transferred to that Brahmin and when he asked how could he get forgiveness, I replied "you shouldn't be worried about it. you should only do crimes"
Famous Youtuber Gurubaai who is known for his videos in "Plip Plip" youtube channel, shared the video in his twitter timeline and sarcastically said "You should only be doing sins, that's how we can eat" through his caption.
Watch the video below  :
"நீ பாவம்தான் பண்ணனும். அப்பத்தான்டா எங்கவாளுக்கு பூவா!" pic.twitter.com/WrzovXGYJt

— Gurubaai (@ItsGurubaai) February 6, 2023
Actor Suriya who is pretty much active in social media platforms, "liked" the post of Gurubaai through his official twitter handle through which he enjoys 8.5 million followers.
Here's the screenshot of his twitter activity :
This activity from the actor received various kind of reactions from his fans and followers. While many were wondering whether the actor pressed the "like" button by mistake, many said that he shouldn't have "unliked" it. "Daaayyumm good one from @Suriya_offl, shouldn't have unliked it tho" read a twitter user's tweet whereas another one said "Ada loosungala scroll panum pothu teriyama like click aagi irukum kavanichu iruka mataru ipo unlike panitaru. Idelam oru news nu tweet" 
Check out some of the reactions below :
On the work front, actor Suriya is expected to be seen in Director Siva's directorial under Studio Green's production. The film which is tentatively titled as "Suriya 42" is being made in 3D technology and is going to be released in 10 languages, according to the motion poster of the film. Disha Patani who is pretty much busy in Bollywood and Mrunal Thakur of "Sita Ramam" has joined the cast list recently.
Other than that, the actor is expected to be seen in "Vaadi Vaasal" of Vetri Maaran in near future. A spin off for "Rolex" by Lokesh Kanagaraj is also on cards as far as the upcoming filmography of the actor is concerned. He is also playing a cameo role in the Hindi version of his "Soorarai Pottru". The actor is busy producing films as well. "Viruman", "Oh My Dog", "Jai Bhim", "Soorarai Pottru" are some of his recent works. Apart from acting, Suriya is known for his social works as well. His "Agaram" foundations is being operated to find students who are struggling to get educated despite of skill and passion and get them educated. He also received his first national award as an actor for "Soorarai Pottru".