Actor Sarathkumar Opened On Acting In "Online Rummy Ad" !!
By Dhiwaharan
In a recent press meet he conducted with the reporters of Tamil media, actor Sarathkumar opened on acting in online rummy advertisement. He who is being severely criticizing by the public for endorsing the gaming app, said that he will be addressing about the same in detail in another press meet after questioning about the business of Tasmac and cigarettes in Tamilnadu.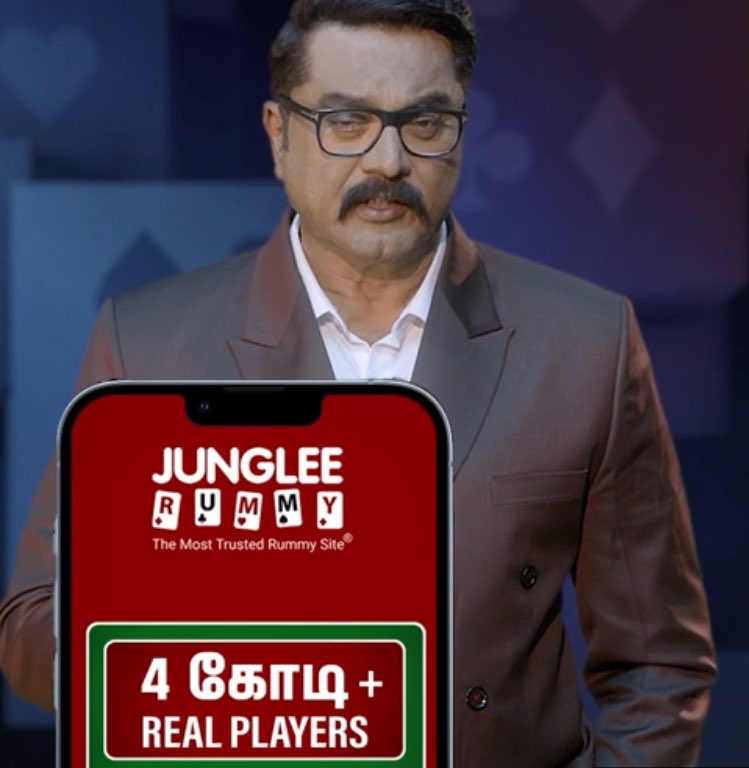 For promoting the Rummy online game app, a number of online users has been calling out actor cum politician Sarath kumar. Known for promoting fitness and healthy lifestyle through his movies and real life, the Samathuva Makkal Katchi leader's decision of promoting the addictive game app saddened some of his fans as well.
During June month, Promulgation of an ordinance by the Tamil nadu government to ban online Rummy game was initiated as the State Cabinet chaired by Chief Minister MK Stalin discussed the recommendations of the committee headed by retired judge of Madras High Court, K. Chandru.
On 10th of June, The state government promised that an Ordinance would be promulgated based on the recommendations of the committee considering the need for finding an urgent solution to this social issue. The actions were initiated after a number of suicides took place in the state. Earlier this year, a Chennai based bank officer committed suicide after killing his own family members due to the excess amount of debt that caused by his habit of playing "Online Rummy". Several other reports of individuals losing their lives due to playing Rummy reported as a result of which government initiated actions to ban the game.
On Monday, the Tamilnadu cabinet approved an ordinance to ban online games which involves betting money. In the meantime, actor Sarathkumar, during a press meet had addressed about himself acting in the advertisements.
"Will you be able to ban liquor and cigarettes in the state as it also costs the lives of public ?" the actor asked. "I I can't decide what should be banned. The government and Supreme court should do that" he further said. "I won't act in something which was banned and no one could question me if I endorse something that didn't get banned" he added.
"I am ready to protest against Tasmac. Are you all ready ?? Even if they say that we are earning Rs. 30 crore through the sale of liquor, I am ready to protest. Most of the accidents that are taking place after 10 PM are caused by liquor consumption. Why are we still not banning it permanently ?" the actor said.
watch the video below :