Actor Ajith Kumar's Important Message To His Fans !!
Written by Dhiwaharan Published on Aug 20, 2022 | 14:30 PM IST | 192
Follow Us
Comments: 0
Through his manager Suresh Chandra, actor Ajith Kumar conveyed a message to his fans and followers. Through the post, the actor wanted his fans to take care of their ears and uploaded the definition of "Ringing in ears". Suresh Chandra pointed out that the message was conveyed by the actor by writing "Protect your ears" Unconditional love always – Ajith" as his caption.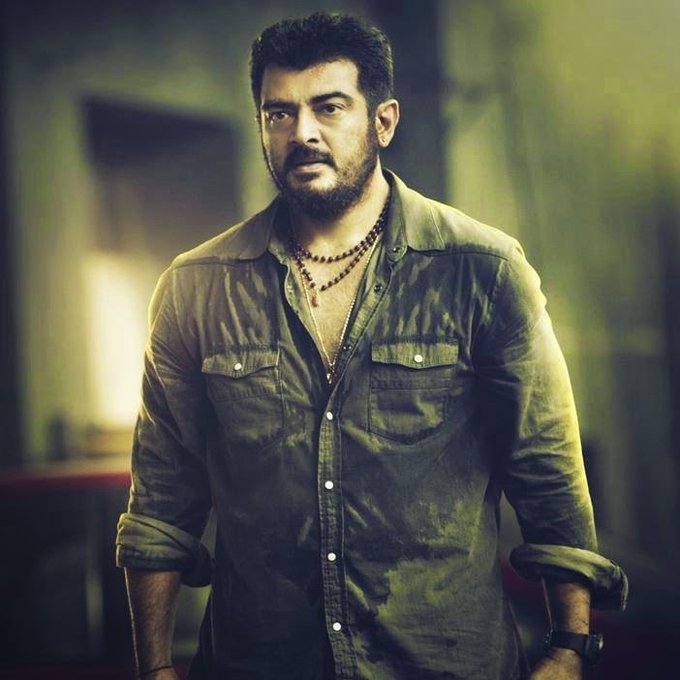 Being one of the leading actors of Kollywood, actor Ajithkumar enjoys a huge fan base in Tamilnadu. Despite of getting a humongous amount of love from his fans, Ajith refused to have fan clubs and dismantled it few years ago as he wants his fans to look after their families. This only increased the love of fans for him as they started admiring him more for his attributes.
The actor who was last seen in "Valimai" directed by H. Vinoth, is again acting in the filmmaker's directorial. The film is touted to be a heist thriller and Vinoth who impressed fans with his debut "Sathuranga Vettai", is expected to give an intriguing entertainer this time. Post that, the actor has committed a film with director Vignesh of "Naanum Rowdy Thaan" fame.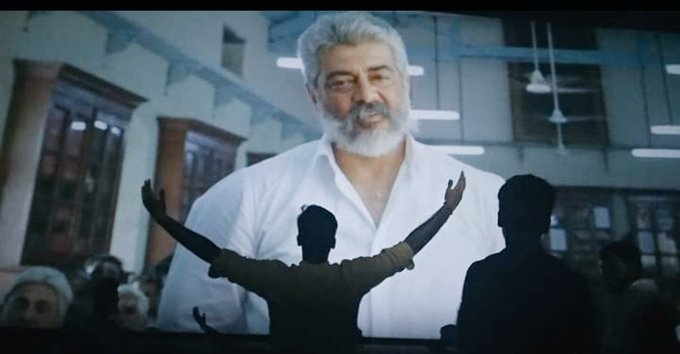 Earlier, the personal manager of Ajith kumar, in his official Twitter handle, came up with a post denoting that people will judge irrespective of what other does. It is a famous picture that consist a story of a couple, donkey and two strangers. Adding the picture, Suresh Chandraa wrote "To whom so ever it may concern! Unconditional love. Ajith" in a way of denoting that Ajith has suggested him to upload the post.
Now, Suresh Chandra came up with another post on behalf of Ajith kumar, suggesting the fans to take care of their ears. "Ringing in ears Ringing or buzzing noise in one or both ears
that may be constant or come and go, often associated with hearing loss. COMMON CAUSES-  Ringing in ears can have causes that aren't due to underlying disease. Examples include exposure to loud sounds, whiplash, head injuries, too much ear wax or medication side effects" read the picture shared by the manager.
Here's his post :
"Protect your ears"
Unconditional love always – Ajith pic.twitter.com/qd543owHDt

— Suresh Chandra (@SureshChandraa) August 20, 2022
Sharing the post, Director Vignesh Shivan who is directing Ajith kumar in his next film, said "Noise pollution is defined as unwanted sounds that disrupt normal sound in the environment ! Let's be careful & mindful about the work environment & avoid unnecessary loudness! Especially in film sets usage of explosives, microphones & loud devices can be minimized or avoided🙏🏼" through his tweet.
Noise pollution is defined as unwanted sounds that disrupt normal sound in the environment ! Let's be careful & mindful about the work environment & avoid unnecessary loudness!

Especially in film sets usage of explosives,microphones & loud devices can be minimised or avoided🙏🏼 https://t.co/bFLiReYp0L

— Vignesh Shivan (@VigneshShivN) August 20, 2022
Check out some of the reactions below below :
Being scared! Unfortunately #Ak sir may be have that condition due to side effects of medication. Therefore, he advise us to protect ours. "I hope that will not be the case". #AK61 #Ajithkumar𓃵

— Vignesh (@bonzvignesh) August 20, 2022
Mr. @SureshChandraa is Ajith sir fine ? How is his health? Why suddenly this message from our chief ? #AK61 #AjithKumar #AK61Update

— Gutsy AK ⚪ (@GutsyThala) August 20, 2022
Definitely sir, we will take care of our ears. Please take care of your health sir.

Any hints on the next life or health advice update sir?!

— DJ ALI (@Hisrath95) August 20, 2022
#UnconditionalLoveByAK ❤️✨#AK61 #AjithKumar pic.twitter.com/oTvKdGJTA4

— Ashwin Adhi (@AshwinAdhi_Ak) August 20, 2022