Abhirami Unexpectedly Reacts To Madhumitha's "Inner Wear" Allegation !! Check How She Replied !!
Abhirami
Bigg Boss
Bigg Boss Tamil 3
Madhumitha
CM / Updated: 2019-09-10
13:42 IST
By Dhiwaharan
Madhumitha's latest interview to media houses received widespread outrage as she accused the contestants inside the house for "Gang-Harassment". After her controversial termination, Madhumitha opened for the first time about her issues with the Vijay Television management. The actress who denied to open on what happened to her inside the Bigg Boss house in an earlier press meet, has revealed every bit of it in this recent interview.
[wp_ad_camp_1]
She clearly says that she has been harassed by the gang which consists of 8 members on that day of the incident happened. Even after cutting her hand, no one cared for her it seems. She thrashed the contestants for their behaviour on that day and expressed her gratitude for Cheran and Kasthuri.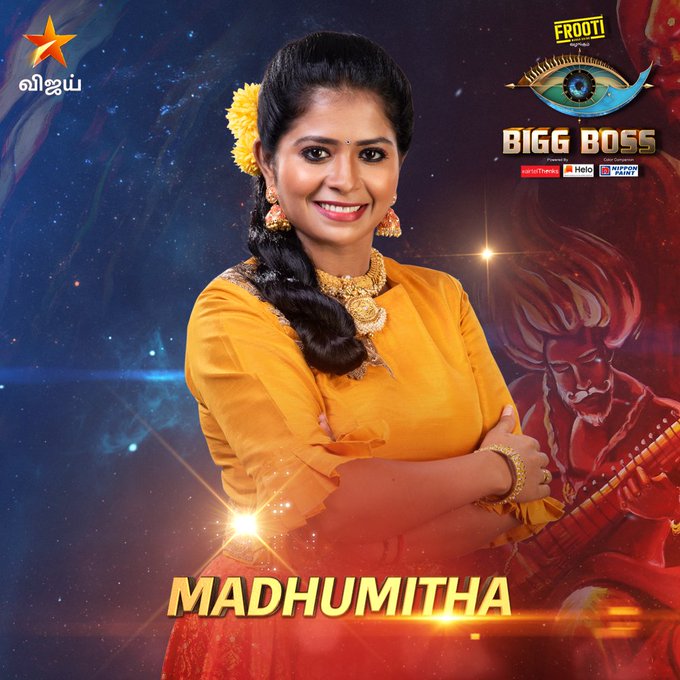 To our shock, she even revealed about the dark secrets of few female contestants. "If self destruction leads to termination, Abhirami hurted herself on the day she had that problem for having Mugen's bottle baby. Mugen damaged the property of Bigg Boss house which is should also lead to termination. Why me alone?" asked Madhumitha in the interview.
[wp_ad_camp_1]
While talking about one of a female contestant, Madhumitha says that she avoided wearing inner wears in the evening times. "After 4 days, me and Vanitha warned her not to do that. But it continued to happen." said Madhumitha who now revealed that she is talking about Abhirami Venkatachalam.
Source : Behindwoods
"She started loving Kavin initially, after his rejection she transferred her love on Mugen the next day and gives birth to bottle baby on the 6th day. It disturbed me a lot while being inside the house which made me to confront against her." she said in the interview.
Now Abhirami who is super active in social media platforms avoided to make a direct statement on the allegation of Madhumitha. Now through one of the Instagram stories, Madhumitha shared one of her fan's post which asked Madhumitha to watch "Nerkonda Parvai" movie in which Abhirami acted.
In the movie NKP, actor Ajithkumar, protagonist of the film would iterate that clothes a girl wear should not define her character. The main theme of the movie is, even if she is a prostitute, if she says "no", it literally means "no" which indicated that a man should not force a woman to do anything without her consent.
[wp_ad_camp_1]
The story which was shared by Abhirami read as "Someone please send tickets for Nerkonda Parvai to them. And One question for them (Regarding her comment about fellow contestants dressing sense)- Ungalai uyarthi Kaamika mathavangala yean asinga paduthreenga?"
Check out the screenshot of her story here :
Abhirami Venkatachalam, The stunning actress of Ajith's Nerkonda Parvai, is one of the latest contestant to be evicted from the Bigg Boss Tamil house. Abhirami has been the most talked about contestant in the show for her relationship with Mugen Rao. As soon as getting evicted from the show, she entered the house as guest and now enjoys massive fan following in social media platforms.