Abhirami Took Indirect Dig At Chinmayi !!
Abhirami
Chinmayi
Kalakshethra
CM / Updated: 2023-04-05
14:15 IST
By Dhiwaharan
Abhirami Venkatachalam who is known among Tamil audience for appearing in Bigg Boss Tamil, took an indirect dig at Chinmayi, claiming that revealing about molestation one went through after gaining fame is pointless. In reply, the acclaimed singer came up with a tweet thread in her official twitter handle. Through her tweets, Chinmayi expressed her displeasure over Abhirami's claim. Chinmayi said that she got surprised on seeing Abhirami shamed her.
also read : Abhirami Venkatachalam's Speech About "Kalakshethra" Issue Irked Internet!!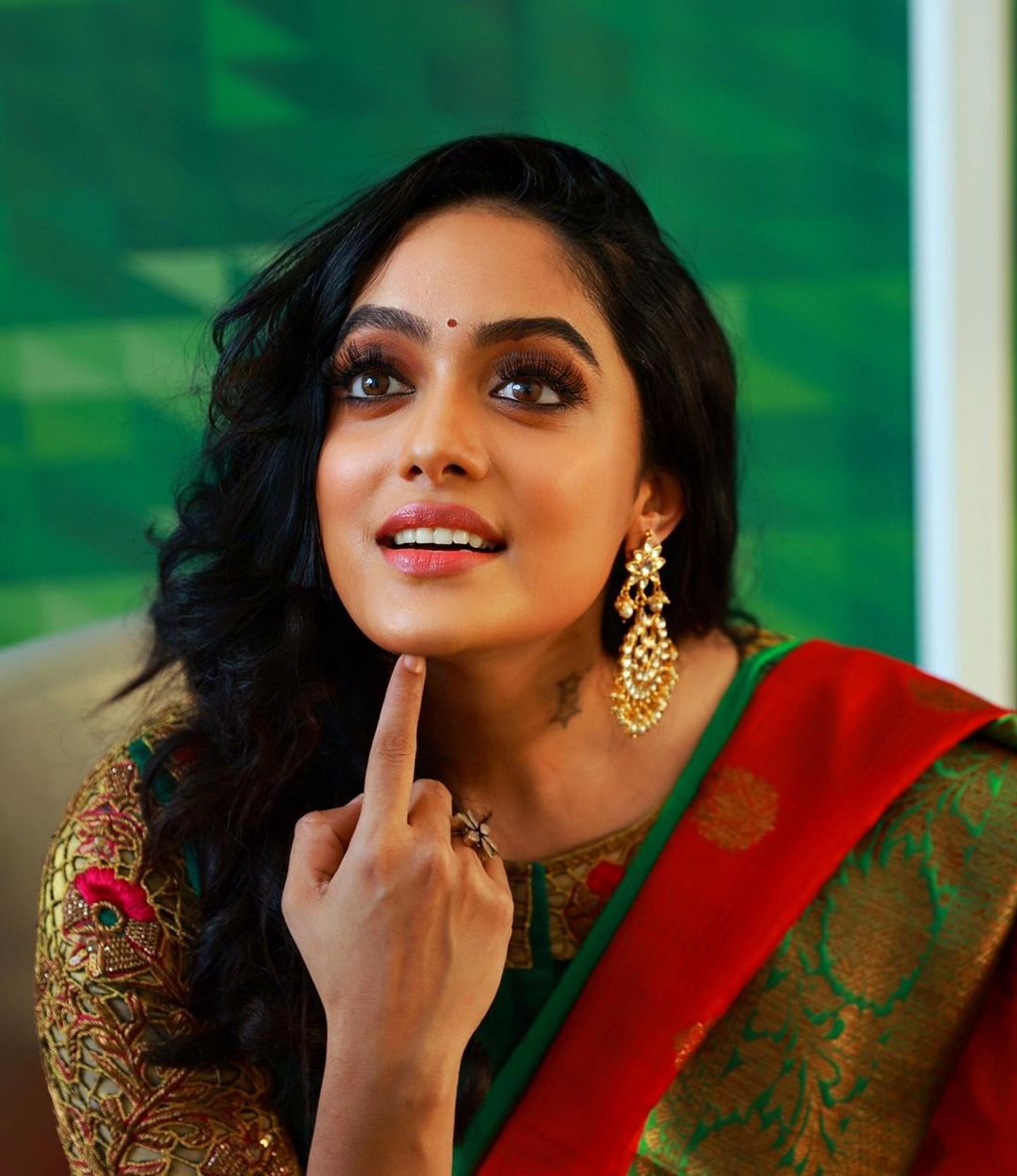 Abhirami is expected to appear in Thalapathy Vijay's "Leo" next, said that the faculties of Kalakshethra are being targeted without getting a chance to explain their state. Identifying herself as an alumni of Kalakshethra, Abhirami said that nothing like what is being stated against Kalakshethra, has happened in the past years. She also took an indirect dig at singer Chinmayi for talking about her trauma after so many years instead of making it public right after becoming subject to molestation.
An assistant professor at the prestigious Kalakshetra Foundation in Chennai, Hari Padman, has been arrested by the police on charges of sexually abusing his students. The arrest comes in the wake of student protests that erupted after allegations of sexual harassment at the institute.
Hari Padman, who had been evading the police since his return from Hyderabad, was apprehended from a house in Madhavaram early on Monday. He has been charged under Sections 354A, 509 of the Indian Penal Code and Section 4 of the Sexual Harassment of Women at Workplace Act.
In an interview with a YouTube channel, Abhirami Venkatachalam said "I'm a kind of person who voice out for the issues based on sexual abuse. Being an alumni of Kalakshethra, I don't like talking about the issue. We shouldn't see one side of a story always. Lot of comments are surfacing based on the one side story that has been told" in an interview.
"Nothing like this happened in the college which is being functioned for the past 89 years. Everywhere I go, people who don't belong to Kalakshethra, are telling be about the institution. Even those who can't even pronounce "Kalakshethra" correctly, are making negative comments about it. It's really hurting me. As a student of Kalakshethra, defamation of the institution is what happening now" Abhirami Venkatachalam said and added that she is taking a stand for Revathi "mam" who became director recently.
also read : Samantha Reacted To Sobhita-Naga Chaithanya Dating Rumours?? "Shaakunthalam" Actress's Tweet Goes Viral
"It is said that the harassment is taking place for the past 10 years. Revathi mam was not a director at that time but many are blaming her. That teacher was never given a chance to speak. He has a daughter and wife but no one cared about it. Teachers whom we looked up to, are being defamed now" She further said.
Abhirami Venkatachalam also said that those who are going through abuse, should talk about it immediately and there's no point in talking about it after gaining fame.
Chinmayi, through her tweets, said "Time & again have Women AND MEN in the industry have directly, indirectly shamed me. When Singer Srinivas, a man I looked up to as a mentor told someone "You all need to understand why she doesn't get support even if her cause is just" was perhaps the most heartbreaking for me. He and many others, while they are AT IT to rehabilitate and support a known serial offender; and the suggestion given to me is 'Meet (the molester) and Hug it out'. It's been going on since 2018. Sowcar Janaki to Venniradai Nirmala to Shakila to … I think my list is too long I expect nothing really from my industry or the fraternity anymore as they all stand watching ME getting incarcerated for speaking the TRUTH – A truth that they ALL KNOW. When I spoke in 2018 IT WAS NOT THE FIRST TIME – I TOLD MANY OTHERS OVER THE YEARS. JUST NOT IN PUBLIC" read her tweet.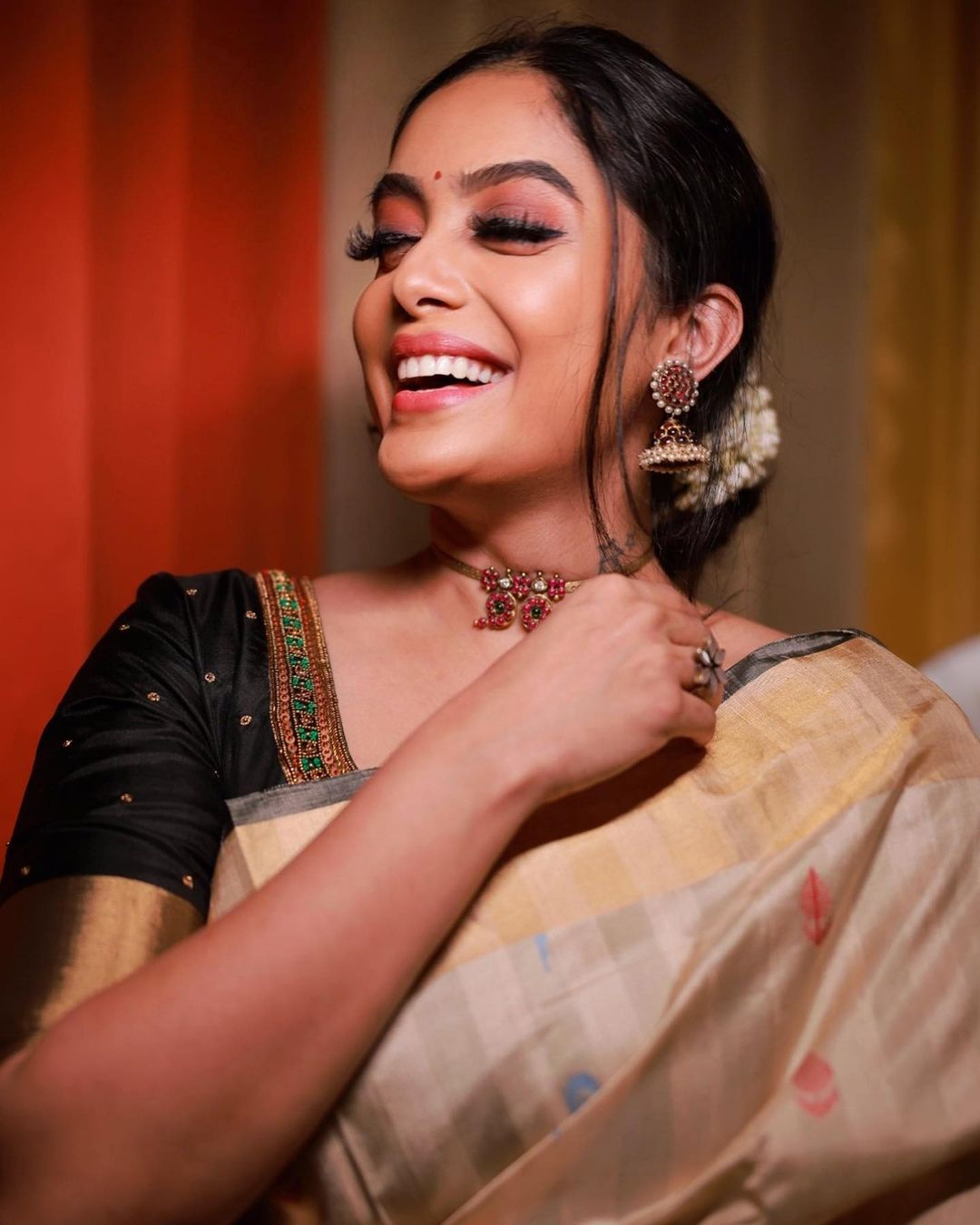 "THE MOLESTER'S FAMILY KNOWS. Even if they deny. The industry knows these and many more open secrets and yet will continue to hobnob with molesters, even if their own daughters were touched without consent by these very men. I knew then for many men it is business as usual. Yet I'm still surprised when another like Abhirami shames me, the endless optimist that I still stupidly am. Maybe I should just be grateful that time exposes people for who they are. My deepest wish – may everyone get the lessons they deserve. And may time do the needful too" she further wrote.
"5 GODDAMNED YEARS and I am still banned by then DMK now BJPs Radha Ravi. I have faced the most shaming by multiple political party minions. YET I'm glad I SPOKE THE TRUTH. It is a pity that my daughter and son are growing up amongst adults who promote rape culture. That's all. Here is something I want to tell all survivors of sexual abuse – God knows all us women and transpeople and many men have undergone this and we remain silent because this rape apologist society tells us it is our mistake" the singer wrote and added "FINALLY, I SHOUT – HAD I REMAINED SINGLE OR BEEN UNLUCKY TO MARRY INTO A FAMILY OTHER THAN THE ONE I MARRIED INTO & THE INLAWS I HAVE – I COULD NOT HAVE SPOKEN UP. I'D HAVE BEEN SILENT JUST LIKE THE COUNTLESS OTHER GIRLS I KNOW WHOSE CRAPPY PARENTS & INLAWS ASK THEM TO SHUT UP. Context:
I am just seeing she has said other incorrigible things like 'Kalakshetra nu solla varadhavanga ellam Kalakshetra pathi pesaranga. Nice"  she wrote.
Check out her tweets below :