Abhirami Issued Severe Warning To Sakshi Agarwal !! Check How Sakshi Gave Back !!
Abhirami
Bigg Boss Tamil
Bigg Boss Tamil 3
Kamal Haasan
Sakshi
3 years ago
By Dhiwaharan
After life of evicted contestants of Bigg Boss season 3 are very much visible as they are super active in social media platforms. Apart from contestants such as Mohan Vaithya and Fathima Banu, almost every other evicted contestants including Cheran are communicating with their fans and followers in Twitter and Instagram. Young contestants such as Abhirami Venkatachalam and Sakshi Agarwal are letting their followers know about their daily routine by posting about them in the stories of their respective Instagram accounts.
[wp_ad_camp_1]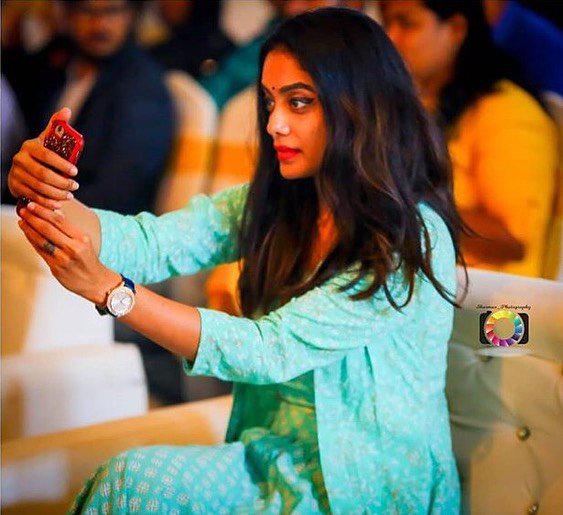 Abhirami even shares the stories that are posted by her fans. Now to our shock, The Nerkonda Parvai Actress has issued a severe warning to her co-contestant Sakshi Agarwal. She asked Sakshi not to disturb her fans and to stay away. The first story of her read as "Why don't you stick to your fans and not disturb my fam.. enna hate message pannanumo pannunga ana en fans pakkam varadeenga.. en fam pakkam varareenga purinjitha.. Miss paid army person.. enkooda irukuravanga anbaal serntha kootam.. don't try to disturb, you will burn in that fire, Purunjikitta nallathu.. Magizhichi"
Check out her story here :
Followed by that she also posted another story saying that she will tolerate anything but will burn if anyone disturbs her fans. She added that they are unconditional love given by god and asked Sakshi to stay away. Check out the screenshot of that story below :
[wp_ad_camp_1]
Sakshi who saw these stories, immediately replied with an Instagram story. She said that she needs tips on how to deal with a jealous and insecure person. "You stalk me, send me hate messages including your army, and then tell me to be away. That makes total sense. You change sides everyday and talk about loyalty" Sakshi wrote in her story.
Check out the screenshot of it here :
Abhirami Venkatachalam and Sakshi Agarwal were the first two to make friendship inside the Bigg Boss house. During the first few days of Bigg Boss show, the bond between both of them was just adorable. However, things turned ugly once they both separated in their respective paths. It all started when Abhirami didn't strike Madhumitha's face against whom Vanitha and Sakshi confronted when she talked ill about Abhirami by saying that she is ruining Tamil culture.
[wp_ad_camp_1]
Earlier Sakshi stated that Abhirami is meeting the other evicted contestants only to spread negativity about the rest of the contestants. She also asked her not to forget people who stood up for her through a tweet.
High time people move on!! Biggboss housemates need to stop meeting others just to spread negativity about the rest! There is so much more you can do when you meet🙄🙄 dont forget people who stood up for you🤷‍♀️😆#GetALife #BiggBossTamil3 #BiggBossTamil #VijayTelevision #hotstar

— Sakshi Agarwal (@ssakshiagarwal) September 15, 2019
What do you think on this verbal war between these two budding actresses of Kollywood ?? Comment your views below !!