Abhirami Venkatachalam, one of the Bigg Boss contestant who is known for appearing in "Nerkonda Parvai" movie has appeared in an interview with Behindwoods and opened on the allegation of Madhumitha for the first time. Abhirami Venkatachalam has a separate fan base in Instagram where there are so many Instagram accounts which only runs to support her.
[wp_ad_camp_1]
Madhumitha's one of Abhirami's housemate, for one of her her interview to media houses received widespread outrage as she accused the contestants inside the house for "Gang-Harassment". After her controversial termination, Madhumitha accused Abhirami for self destruction and said that she is ruining the culture of Tamilnadu.
To our shock, she even blamed Abhirami for not wearing inner wears inside Bigg Boss house. "If self destruction leads to termination, Abhirami hurted herself on the day she had that problem for having Mugen's bottle baby. Mugen damaged the property of Bigg Boss house which is should also lead to termination. Why me alone?" asked Madhumitha in the interview.
While talking about Abhirami Venkatachalam, Madhumitha says that she avoided wearing inner wears in the evening times. "After 4 days, me and Vanitha warned her not to do that. But it continued to happen." Madhumitha added on.
As soon as this interview of Madhumitha surfaced, people stormed into the social media accounts of Abhirami to give a reply to her. The NKP actress said that she will give a reply once the finale is done and now in this interview she opened about it for the first time.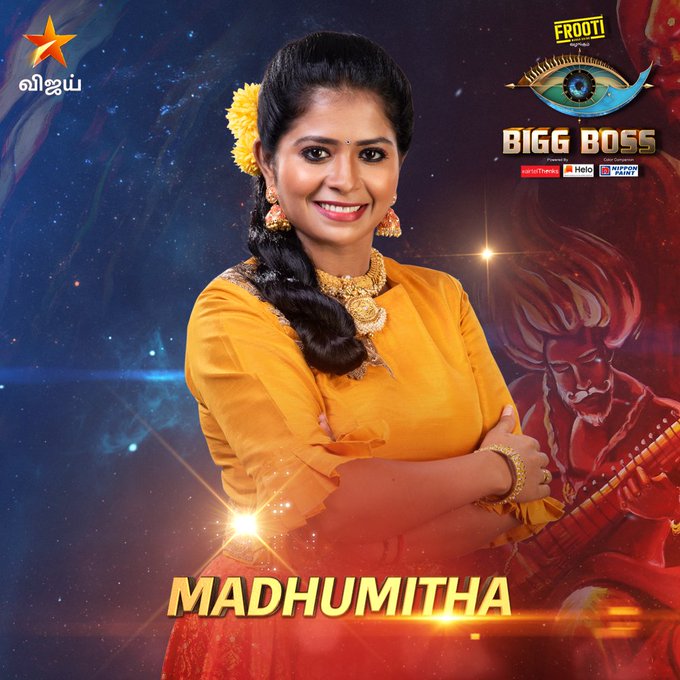 She said that she initially didn't want to react on Madhumitha's allegation. But after the comments surfaced on her Instagram account, Abhirami says that she couldn't refrain from giving back a reply.
[wp_ad_camp_1]
"She talked about the similar thing inside the Bigg Boss house itself. What I think is some people wouldn't change at all. Since one point, I saw Madhumitha as an adamant child but after I saw her repeated statements, I think some people's mindset has to change." Abhirami said in her interview.
Watch the video here :
Source : Behindwoods
[wp_ad_camp_1]
"Even if the words she is using are magnificent, that doesn't need to be repeated. If she is a truthful wife to her husband, she doesn't need to repeat it often which is my view. Her way of seeing things is dangerous to the entire country. If a guy rapes a girl and reasons her clothes, will she support her ?? Do you support ??" Abhirami asked to Madhumitha.