A gesture of Bigg Boss contestant Aari in the Wednesday episode impressed the users of Internet which is evident through the comments they are posting in the social media platforms. Aari, while playing a game, covered his co-contestant Gabriella's body with a cloth and became a subject to appreciation. He who is enjoying a huge fan base due to his Bigg Boss stint, attracted more number of people through his humanness.
[wp_ad_camp_1]
Aari Arjunan one of the toughest contestants inside the Bigg Boss house, is known for acting in films such as "Nedunjalai", "Maaya", "Maalai Pozhuthin Mayakathile". Almost all the contestants who are competing for the title locked horns with Aari due to various issues. They are also nominating him for the eviction but with the help of his huge fan base, Aari is managing to survive inside the house.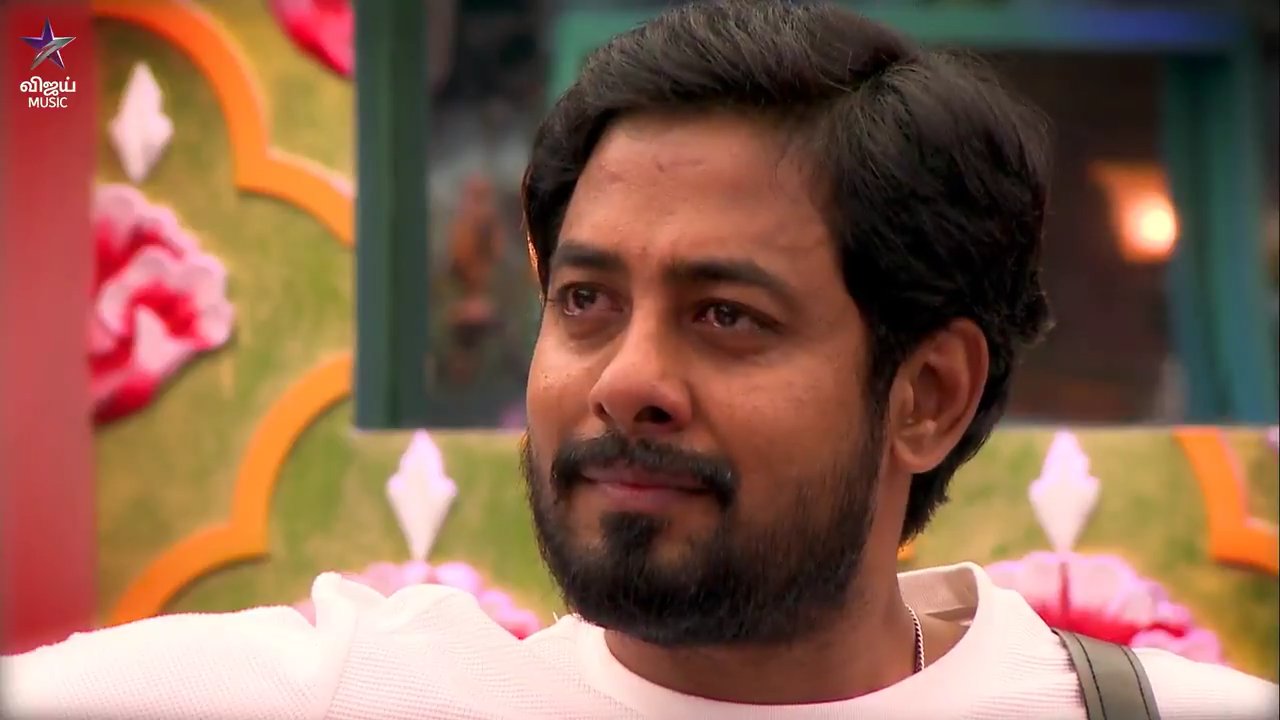 Now, the actor has proved that he is a man with a golden heart. After spending 80 plus days inside the Bigg Boss house, the contestants finally got a chance to meet their dear ones. As a part of their luxury budget task, Bigg Boss is currently asking contestants to perform "freeze", "loop", "rewind", "forward" and sending the parents of the contestants inside the house to surprise them.
The most familiar freeze task which is taking place since the inaugural season of Bigg Boss show, has always been loved by the audience. In the most recent episode, Bigg Boss ordered Gabi, a female contestant to stay "freeze" while she was bending in the Kitchen while playing with Rio. Aari would place an apron on her as a part of their freeze game. He did the same to Som, in a way of continuing his game.
[wp_ad_camp_1]
Watch the video below :
Aari 🥰🥰 pic.twitter.com/qlWQxMNgXk

— Mohammed Aziz (@iaziz07) December 31, 2020
This gesture from the actor, impressed netizens who are sharing the video of the incident with captions appreciating him. Check out some of the reactions below :
December 30, 2020
How many of you noticed this..
In all my life nan dhoniku mattum dhan fan ah irundhuruken.. But from today #AariArjunan ya pidikumndradhu thaandi thani respect ye varudhu ya un mela.. Your parents will be proud #Aari❤️ #BiggBossTamil #Biggbosstamil4 pic.twitter.com/BwBsWbmyR4

— RJ PriyaLakshitha (@PriyaLakshitha) December 30, 2020
[wp_ad_camp_1]
That's Aari Bro , the one who loves and respects all but never portray it to outside. he did it and moved to next work/task.#AariArjunan #Aari #BiggBossTamil4 #BiggBossTamil #BiggBoss4Tamil #biggbossseason4 #BBTamilSeason4 pic.twitter.com/7OQOeFccGX

— என் பார்வையில் உலகம் (@en_parvai) December 30, 2020
#Aari to #gabi while asked to freeze 😍.
I hope everyone noticed 😍😍

Manushan ya nee 😍😍😘

Really we are spending our time worth ful on watching #Aari in Bigboss#AariArjunan #Gabi #BiggBoss4Tamil #BiggBosstamil #BiggBossUNSEEN #Ramya #BiggBoss4 pic.twitter.com/O46Wtsb9Sk

— Kiran (@Kiran280695) December 30, 2020
#Aari Masssssss🔥🔥🔥🔥🔥🔥 Aari haters katharunga!! The fact is he is a great human being!!
pic.twitter.com/CLc2wR8zWs

— DJ ALI 🇸🇬 (@Hisrath95) December 31, 2020
The "Ulaganayagan" hosting reality game show got inaugurated on 4th of October with 14 plus TV and cinema celebrities. Bigg Boss is a show that is being widely watched by families in Tamil nadu. The show which identifies itself as a miniature of this entire world, connects with the family audience easily due to the problems and confrontations that are taking place between the contestants in daily basis.
The reality game show functions based on the votes of the audience. A contestant who gets less number of votes from the audience would be evicted each week. Ramya Pandiyan, Shivani Narayanan, Ajeedh, Gabriella, Somashekar are the nominated contestants for this week.