Four days after getting released in Disney plus Hotstar, Dhanush, Sara Ali Khan nd Akshay Kumar starrer "Atrangi Re" is receiving backlash from a section of online fans. Many believe that the Hindu religion got targeted by the makers of the film and opining that the film promotes "Love Jihad". They are also demanding the film to get banned permanently for hurting the sentiments of Hindu religion.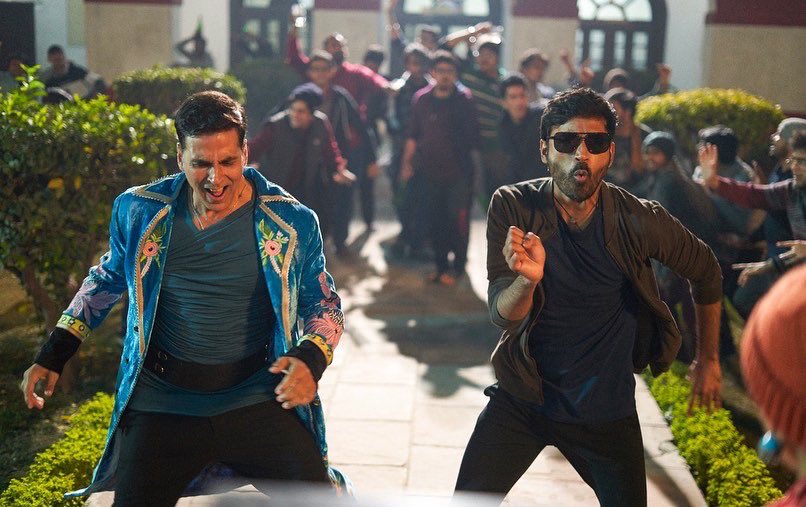 The film which was directed by Anand L Rai, created quite a buzz among the online movie watchers. The film which got released on 24th of December on Disney Plus Hotstar, became the most watched film on the OTT platform.
Plot of the Bollywood film revolves around Rinku, a Bihari girl who is being forced to marry a Tamil guy named Visu. While they are getting closer post marriage, Rinku's boyfriend appears which makes it difficult for Rinku to choose between the both. The film is currently getting mixed reviews from the audience and the critics.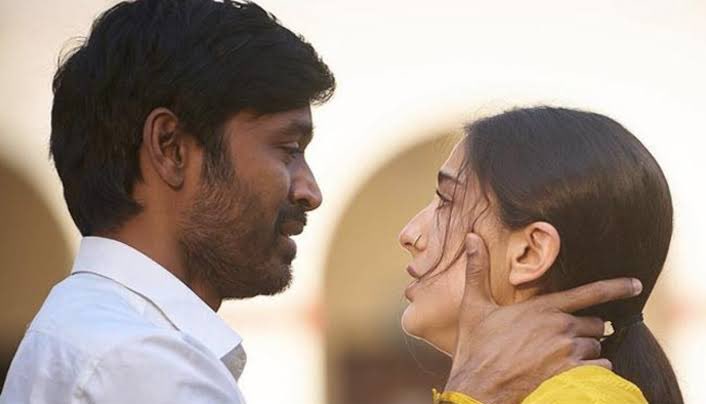 However, a section of online users came up with reactions condemning the film for allegedly hurting the sentiments of people who believe in Hindu religion. Many accused the film of promoting "Love Jihad" and went on to demand the film's permanent ban. "Why Hinduism only targeted every time in Bollywood ? Hindus have to take a bold step to avoid such a things and @MIB_India Should make a law !" an online user named Suman said whereas another one wrote "In a scene in the film, abusive language has been used in the name of Hindu deities #Shiva and #Hanumanji"
Check out some of the reactions below :
"Hindu girl and Muslim boy, that's called a real love story"

The movie Atrangi re by @aanandlrai glorifies Love Jihad & hurts Hindu sentiments.

O Hindus, unite to #Boycott_Atrangi_Re@GemsOfBollywood @SecularBolly pic.twitter.com/a6UYXIa0Au

— Dr. Shriya (@DrShriyaS) December 28, 2021
Why Hinduism only targeted every time in Bollywood ?

Hindus have to take a bold step to avoid such a things and @MIB_India Should make a law !#Boycott_Atrangi_Re pic.twitter.com/g0R6U0VN1h

— Suman H P (@Suman_H_P) December 28, 2021
In a scene in the film, abusive language has been used in the name of Hindu deities #Shiva and #Hanumanji pic.twitter.com/iVnc46KCdH

— Namrata Chothe (@ChotheNamrata) December 28, 2021
What is d main of aim of this film ⁉️🤔

Entertainment of d people ❌

This films r only targeting Hindu Dharma & Hindu Deities…

#Boycott_Atrangi_Re pic.twitter.com/4IKIe1SzXo

— Krupali 🚩🌻 (@krupali_bhuvad) December 28, 2021
Bollywood has always targeted hinduism, and defamed it at many instances. Just because we have been tolerant for so many years they have started thinking that we are meek and vulnerable and that they can get away with whatever they do#Boycott_Atrangi_Re pic.twitter.com/rQPzORAHXn

— Deepak Keshri (@Deepakkeshri86) December 28, 2021
What impression will this movie have on Hindu girls regarding #lovejihad? #Bollywood is now busy playing a great role by making girls risk their lives for #lovejihad!!!!#Boycott_Atrangi_Re
@aanandlrai @akshaykumar @SaraAliKhan @DisneyPlusHS pls stop this !

— HinduJagrutiOrg (@HinduJagrutiOrg) December 28, 2021
Jago Hindu

AtrangiRe portrays Hindus as cruel, promotes Love Jihad, Mocks Hindu Dharma !

Your money being used to show you as villain by Bollywood !#Boycott_Atrangi_Re pic.twitter.com/9IkWgF46NG

— Kshama gupta (@kshamagupta12) December 28, 2021
#Boycott_Atrangi_Re
Bollywood has always targeted Hinduism. And it has been maligned on several occasions. Just because we've been tolerant for so many years, they start to think we're meek and weak. pic.twitter.com/gcqI53lqUL

— Rupesh Gurav (@RupeshG96982026) December 28, 2021
Hinduphobic Bollywood is seen repeating it's filthy formula once again #Boycott_Atrangi_Re on @DisneyPlusHS for it

📌 Denigrates Hindu Dieties & sacred texts

📌 Promotes #lovejihaad

📌 Wrongly depicts Hindus as violent

Hindus request @MIB_India to ban this movie pic.twitter.com/Elca1IEqRi

— Sanatan Prabhat (Kannada) (@Sanatan_Prabhat) December 28, 2021