A.R Rahman's Savage Reply To Actress Kasthuri Who Asked About His Wife !!
Written by Dhiwaharan Published on Apr 28, 2023 | 11:15 AM IST | 180
Follow Us
Comments: 0
A.R Rahman replied to a tweet of Tamil actress Kasthuri who asked which is the mother tongue of his wife after seeing a video of the couple in a recent award function. The tweet garnered the attention of the Oscar Winner who replied back indirectly saying that love has no language. The reply is going viral in social media platforms with many pouring love towards the way he handled the question.
also read : Rapido Driver Arrested After Trying To Grope A 30 Year Old Woman !!
A.R Rahman, in a recently held award function of Vikatan group, asked his wife to speak in Tamil language instead of Hindi and gained applause from the Tamil audience who were present at the spot. The Oscar winner who is known for his love towards Tamil language, once again proved that he is cautious about the importance of Tamil language. Video of the same is doing rounds in social media platforms with many expressing their love towards the music maestro.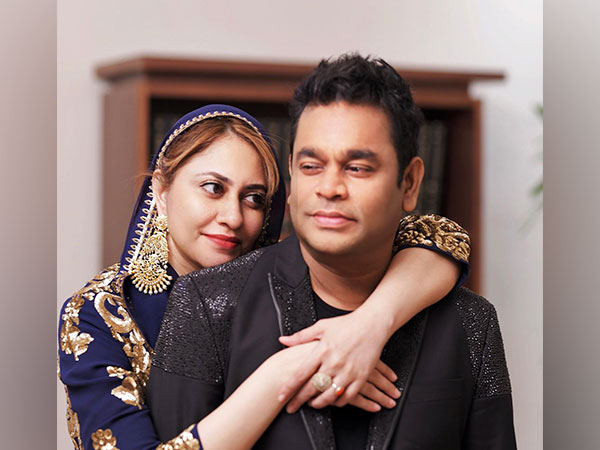 AR Rahman, who is awaiting the release of Mani Ratnam's Ponniyin Selvan: Part 2, attended the Vikatan award show in Chennai with his wife. When the anchor invited Saira Banu to speak, Rahman told her to speak in Tamil instead of Hindi. Saira Banu, who loves watching Rahman's interviews repeatedly, apologized for not being able to speak Tamil fluently and said that she fell in love with his voice.
Rahman's love for the Tamil language is well-known. He has expressed his support for the language several times and has also spoken out against the imposition of Hindi. In an interview with NDTV, he said, "Tamil is my mother tongue, and I am very passionate about the language. I believe that every language should be respected and given its due importance."
also read : Amala Shaji, Losliya, Shivani & Other Celebrities In Legal Trouble ??
Apart from his love for the Tamil language, Rahman is also known for his contribution to the Indian music industry. He has won several awards, including two Academy Awards, a BAFTA Award, a Golden Globe, and four National Film Awards. He has also been honored with the Padma Bhushan and the Padma Shri, two of India's highest civilian awards.
Watch the video below :
கேப்புல பெர்பாமென்ஸ் பண்ணிடாப்ள பெரிய பாய்

ஹிந்தில பேசாதீங்க தமிழ்ல பேசுங்க ப்ளீஸ் 😁 pic.twitter.com/Mji93XjjID

— black cat (@Cat__offi) April 25, 2023
Reacting to the video, actress Kasthuri came up with a video questioning which the mother tongue to A.R Rahman's wife if she doesn't know Tamil. "What ?? A.R Rahman's wife doesn't know Tamil ? Which is her mother tongue ? What language do they speak in their house ?" she questioned.
Here's her tweet :
என்னது ஆர் ரஹ்மான் அவர்களின் மனைவிக்கு தமிழ் வராதா? அவங்க தாய் மொழி என்ன ? வீட்டுல குடும்பத்தில என்ன பேசுவாங்க? #arrahman https://t.co/WzEeMeYu59 via @FacebookWatch

— Kasturi (@KasthuriShankar) April 27, 2023
The tweet got a wide reach to an extent it got the attention of the Oscar winner himself who came up with a reply saying "Kaadhalukku Mariyadhai" which is literally translated as "Respect for love" with heart amd flower emoji.
Check out his reply below :
காதலுக்கு மரியாதை🌺😍 https://t.co/8tip3P6Rwx

— A.R.Rahman (@arrahman) April 27, 2023
The actress replied back with a thumbs up to A.R's reply. Check it out below :
👍👍👍👍

— Kasturi (@KasthuriShankar) April 27, 2023
"This is the most calmest burn in the history of burns" commented a Twitter user on seeing A.R Rahman's reply whereas another user wrote "ARR is basically that friend in every gang who jokes with a straight face and stays calm like it's nbd"
also read : Madhya Pradesh Girl Invited Her Stalker To Park & Attacked Him Mercilessly !!
Check out some of the reactions below :
Earlier, during the event of his debut production "99 songs", a video went viral in social media platforms after A.R Rahman trolled the show anchor for speaking in Hindi. The viral video showed A.R Rahman leaving the stage after expressing his shock over the anchor using Hindi language to welcome the protagonist of his debut production "99 songs". The musician exclaimed "Hindi" after seeing the anchor welcoming Ehan Bhat in Hindi and left the stage immediately asking "I asked you whether you know Tamil or not, ain't I ??' Also Read : A.R Rahman's Advice To His Wife On Stage !! Viral Video