Rajinikanth starrer Petta has opened well at the box office. According to reports, the movie has had a bigger opening than Thala Ajith's Viswasam at the overseas box office. However, the film has not exactly warmed up to the native audience as well as Viswasam has.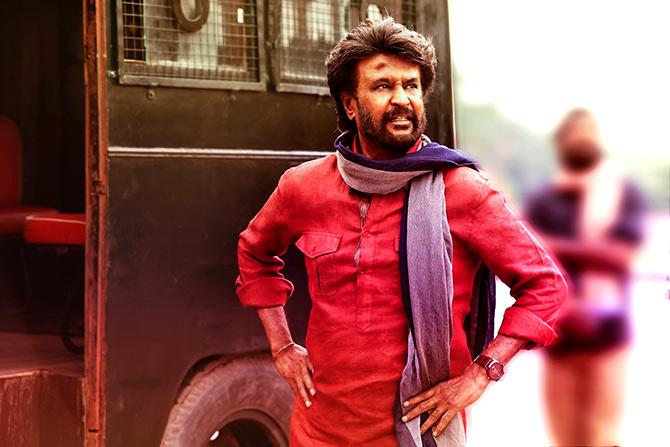 Rajinikanth's Pongal release Petta has largely garnered positive reviews from the critics and audience. Notably, celebrities have gone gaga over it and hailed the flick, which is seen as celebration of 'Rajinism' on social media sites.
Karthik Subbaraj's content lacks freshness, but the narrative has made the difference. He has peppered the storyline with Rajini's style, comedy and mannerisms. The general perception among the people is that Petta is the best movie of the superstar after his 2010 hit film Enthiran – The Robot.
The celebrities from South India have joined the fans' celebration by sharing their short reviews on Twitter. From Tollywood superstar Mahesh Babu to fast-growing actor Sivakarthikeyan, here is what celebs say about the Karthik Subbaraj's flick, which has Simran and Trisha Krishnan in the female leads, while Nawazuddin Siddiqui and Vijay Sethupathi have played baddies.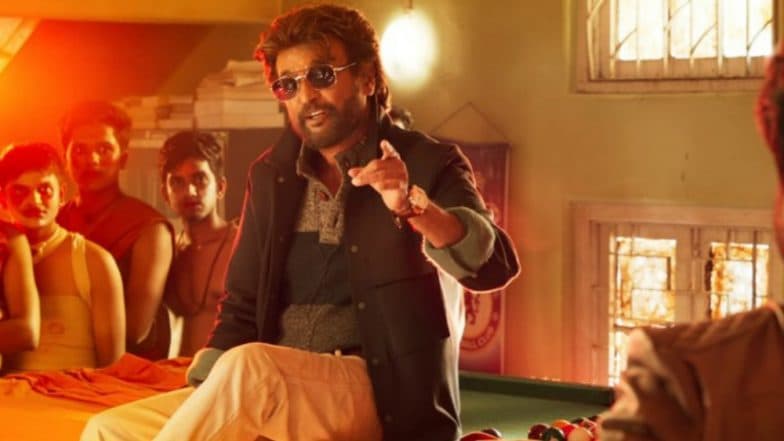 Director A.R Murugadoss whose last release was Vijay's "Sarkar" has watched "Petta" and expressed his emotions through his offical twitter account. The director wrote "Petta – Kola mass …Superstar @rajinikanth sir semma energy Master of Mass …. Congrats @karthiksubbaraj @sunpictures @anirudhofficial"
Petta – Kola mass 👌🏻👌🏻👌🏻👌🏻👌🏻…Superstar @rajinikanth sir semma energy ❤Master of Mass ❤ …. Congrats @karthiksubbaraj @sunpictures @anirudhofficial 👍🏻

— A.R.Murugadoss (@ARMurugadoss) January 10, 2019
Many rumours about AR Murugadoss-Rajinikanth film are making the rounds of social media. It was earlier said that the yet-untitled venture will be an out-and-out political film, and Rajinikanth will play the chief minister of Tamil Nadu in it.
On seeing this tweet of A.R Murugadoss fans of Rajinikanth erupted and stormed into his comment section. Most of them asked the director to make a even mass entertainer in a warning manner. Some of the fans requested as well. Check out some of their reactions here :
Next Team Ku Naanga Ready Sir One Rajini another One With #Thalapathy 👌🔥

— ЅΔΓƘΔΓ 🔥😎 (@DayaVJFreak) January 10, 2019
Adhan sir ipo #Petta ya Vida unga Padam kola mass ah irukanum. So kavanama pannunga please

— Anirudh (@AnirudhVN24) January 10, 2019
NexT unga kuda tan ji so #Thalaivar itha vida athigama #Rajinified kaatanum pathukonga….😉

— Danger Side 2.0 (@Dangerside2) January 10, 2019
All the best for #Thalaivar166 Sir! Expectations are huge after #Petta success!!!!

— Chandler Bing (@SarcasmChamp) January 10, 2019
Super sir thalaivar166 idha vida Mass ah edukanum sir🔥🔥🔥

— Sarkar Sankar (@Mechon_Sankar) January 10, 2019
Sir adutha Padam Ninnu pesanum… Ipo dha romba sandhosama irukom.. Paathu pannumga

— Bharath (@madhuGbharath) January 10, 2019
Expecting the same 'Kola Mass' from u Sir 💥 #PettaParaak!!! pic.twitter.com/KufvKUhyym

— shiv "Above all,there's MAHADEV" (@shivgsb) January 10, 2019
நீங்க தலைவர வச்சு எடுக்ற படம் இதவிட இன்னும் மாஸா இருக்கனும் டாட் 👉🏻😍😍😍😎

— ιѕмaιl Ro vj (@Im_Ismail45) January 10, 2019
Murugadoss Sir … 👇Indha Maathri Irrukanoom – Mass Angry Dialogue With Smart Stylish Angry Fight of Thalaivar 😍 pic.twitter.com/LdWZKtqbYY

— 😍தமிழ்🤘3.O🤩 (@Tamizh1Indian) January 10, 2019
Next itha Vida sirappa pannunga sir 👍👍

— MrBlue Vijayfreak (@haiindeep) January 10, 2019
Neenga edukra movie ipdi irukanu sir pathukonga💥💥💥🤘🤘🤘🚶

— 😎💥PETTA🌹PARAAK😎💥 (@RosecoldMounee1) January 10, 2019
Waiting for நாற்காலி🤘🏻🤘🏻🤗😍 @ARMurugadoss

— Abirama Pandian (@abiram59) January 10, 2019
Sir u r responsibility is sky high 2 make the magic with thalaivar pls use the mass mania of thalaivar wit social message v expecting lot from dnt spoil the golden chance take time and make best out of best all the best from thalaivar veriyansss

— தலைவர் வெறியன் (@ishan13428910) January 10, 2019
Sir,
Expecting ,
Next stylish blockbuster movie with Rajni from you ….

— Rohith (@wyoming_ooty) January 10, 2019
Sir padam kola Maas pathukonga… Next thalaivar ah inum itha Vida kola maasss ah katanum… By thalaivar fans request….

— Harish 2.0 (@Harishwaran13) January 10, 2019
However, talking to Behindwoods, ARM quashed such rumours. He said, "My next film with Rajini sir will not be a political film. But it will be a mass entertainer… satisfying all types of audiences. I have been his fan for a very long time and it will be my dream project."