The political environment in the country is getting pretty intense ahead of 2019 elections. BJP workers, fans and leaders are leaving no stone unturned to tell people that it's the best party in the country right now and deserves to be re-elected.
[wp_ad_camp_1]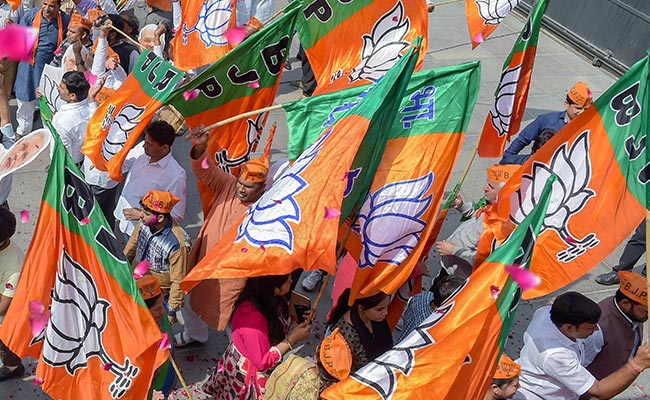 BJP MP Nishikant Dubey was recently in Godda, Jharkhand to make the announcement of a bridge. But something happened there which is getting all the negative publicity for the MP.
A video has gone viral on the social media which shows a party worker washing the feet of Nishikant and then drinking the soiled water. The party worker named Pavan is seen approaching the MP to keep his feet in the brass plate. After the MP does it, he washes his feet and then drinks the water proudly. Watch the video-
[wp_ad_camp_1]
#WATCH BJP worker washes feet of BJP Godda MP Nishikant Dubey and drinks that water, at an event in Jharkhand's Godda (16.09.18) pic.twitter.com/J2YwazQDhg

— ANI (@ANI) September 17, 2018
Check out the trolled made by the people :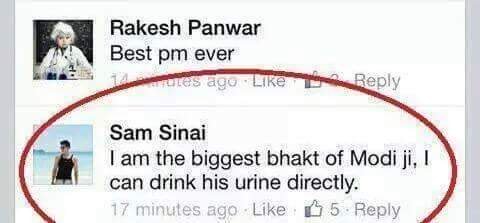 He is an adult!
No one has any right to give him pravachans..
…a party selling a country is fine?
…an innocent rocket scientist jailed and his reputation tarnished by a party is fine?
…married alu found with married malu in a resort is fine?
..Raping Sukanya is fine?

— Manna Kushwaha (@manna_kushwaha) September 17, 2018
looting country fr 70 years is fine.
Importing italian women is fine
selling kashmir is fine
licking chinese feet in 1962 is fine
killing sadhus near parliament is fine
killing HUSBAND is fine

— dhananjay mansabdar (@mansabdar2001) September 17, 2018
Proof of #BlindBhakt

— Amit Bhadricha (@AmitBhadricha) September 17, 2018
Shows the level of bjp appeasement politicshttps://t.co/sacgwB3zCz

— Rahul Gandhi (@RahullGandhii) September 17, 2018
That is one of the most disgusting thing I saw recently. what a shame.

— Sachith (@Anand_sachith) September 17, 2018
BJP worker washing feet of his party MP is sycophancy of the worst order, disgusting servile mentality. Top brass of the party must take cognisance and take action against both, worker & the MP to send right message to the public. Sense of equality and respect for all necessary

— Rakesh Chadha (@chadharakeshk) September 17, 2018
This is the shameful mentality of BJP leaders !!

— I Support AAP (@amitkumar13557) September 17, 2018
[wp_ad_camp_1]
He didn't even tried to stop him
Look at his face he was enjoying all of this
Shameful!

— SOURABH BHATT (@SourabhBhatt15) September 17, 2018
If it's true !!??

Seriously that man and MP needs to relearn humanity and ethics

— Dhinesh (@dhineshjss) September 17, 2018
How low will they stoop??

— KrishnaKant (@kkjethliya) September 17, 2018
Disgusting, but not sure what makes people to vote for particular person, maybe fear in some cases.

— Industracker (@rajasank) September 17, 2018
Good Lick for the future Bhakts 😅

— मंटो (@xDmad) September 17, 2018
Now this is ridiculous and disgusting. There are better ways to pay respect and honour a person.

— Vijai Pandey (@Vijaipandey) September 17, 2018
Atleast he washed the feet first lol 🤣😂

— The Notorious B.E.E 🐝🐝 (@chatpataka100) September 17, 2018
After 2014 victory someone from ruling group said we got our own government after 800 yrs. It's hidden implication was "we r taking u back in -800yrs era".

— Jaun (@Nomsd1382) September 17, 2018
Is that man still alive?😨

— Brian Passanha (@bspassanha) September 17, 2018
It is sad that the BJP worker drank something that was not fit for drinking. Wonder what example it sets during the period when the country is celebrating Swachchata Fortnight in the wake of the clarion call by Hon'ble PM. @narendramodi @BJP4India

— Debiprasad Mishra (@DebiprasaMishra) September 17, 2018
What do you think on this pathetic gesture ?? Comment below !!