5 Important Things In "PETTA" Teaser That You Must Notice !! Check Out !!
Written by Dhiwaharan Published on Dec 12, 2018 | 20:44 PM IST | 170
Follow Us
Comments: 0
Makers of Rajinikanth-starrer, upcoming Tamil feature Petta, released a teaser of the film to commemorate the superstar's 68th birthday. Being one of the most anticipated films, Petta will be helmed by Karthik Subbaraj and features actors such as Vijay Sethupathi, Nawazuddin Siddiqui, Simran, Trisha, Malavika Mohanan, Megha Akash and Bobby Simha among others.
[wp_ad_camp_1]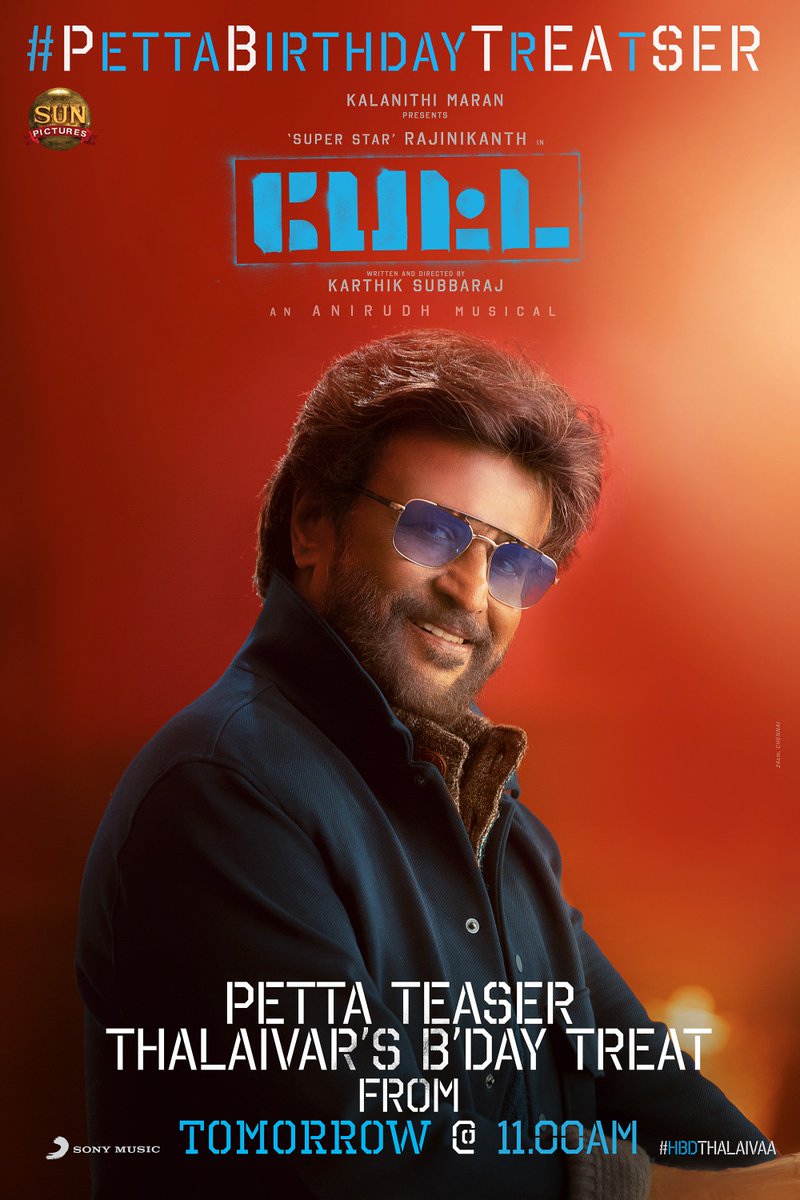 In a way, the teaser pays tribute to the never-dying charisma and boisterous energy that even Rajinikanth's shadow can bring to the screen. The teaser engages us with its background score and visuals of the Superstar's slow-motion walk which hint at Petta being an out-and-out Rajinikanth film. Judging from the teaser, the film is not going to discuss politics (Kaala) or toy with big concepts (2.0). It intends to only celebrate a movie-god, who has reigned over the box office since the 80s.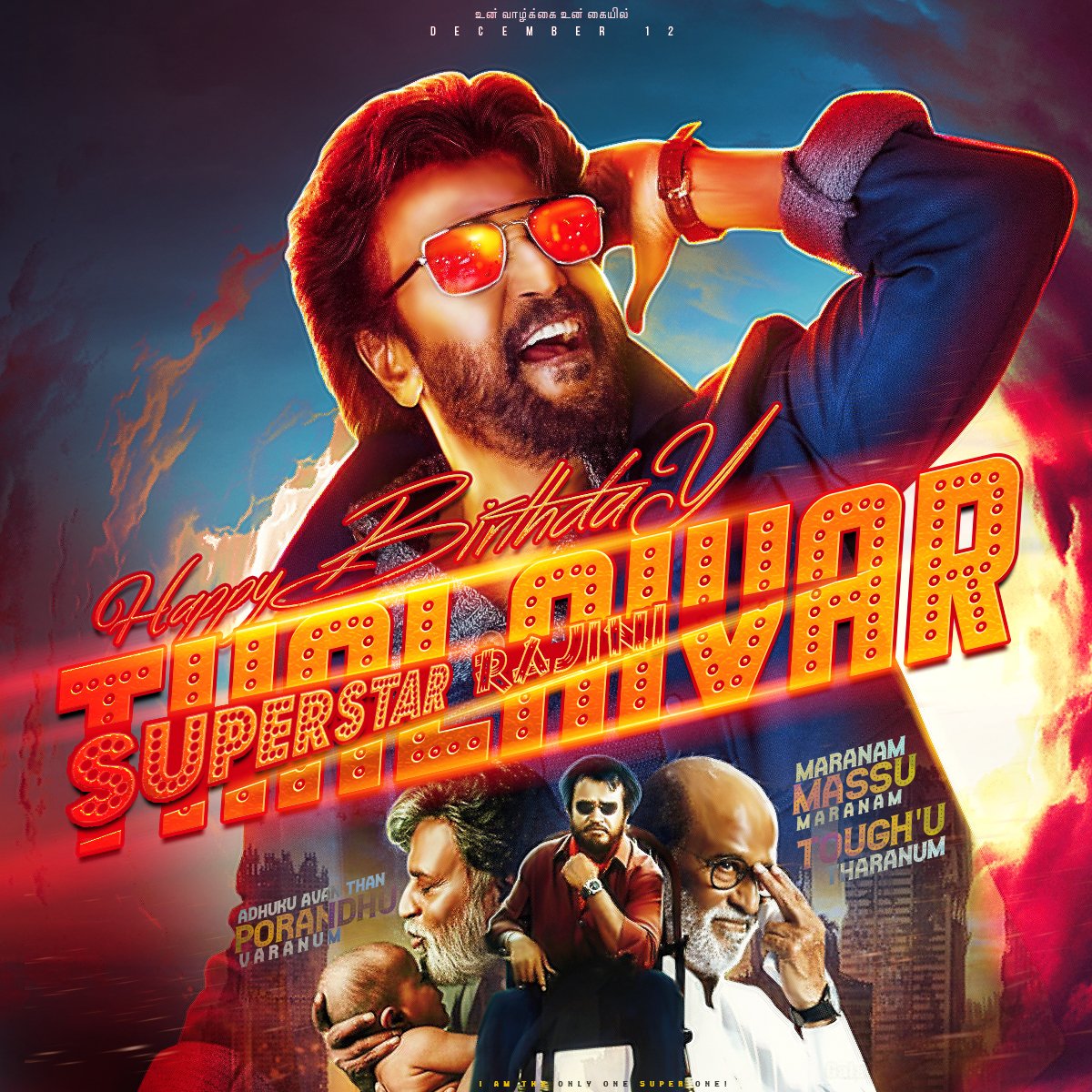 Director Karthik Subbaraj, by his own admission, a die-hard fan of Rajinikanth, brings back the iconic opening credit that has accompanied most of Rajinikanth's films since the early 90s. He has even got Anirudh Ravichander to give a peppy twist to musician Deva's evergreen Rajinikanth theme score. The theme song slowly builds up and makes way for Anirudh's 'Marana Mass' song. And at the end of teaser, we also get to see Rajinikanth wearing the sunglasses in his trademark style.
[wp_ad_camp_1]
Though Karthick Subbaraj is very keen about not revealing the plot of the movie in the teaser, there are few things in the 1 minute 33 seconds teaser which gives us some clues.
5. RIOT IN COLLEGE HOSTEL ?:
The very first frame that appears in the teaser shows "Kaali" in silhouette approaching towards a group of men with torchlight. As we are already aware that Rajinikanth is playing the role of college warden in the film, this may be a group of men attacking college students inside college campus where our "Kaali" makes his presence to save the students from the "Dhoti" wearing rowdies.
4."KAALI" SERVES CHICKEN IN HOSTEL CANTEEN :
Being a College hostel warden, Kaali treats the students with love and care. Starting from a board which says "Annanuku Jey" Kaali holds a plate with chicken. Generally inside college canteen name boards such as "Annanuku Jey" would not be allowed as we know. So this may be a canteen of college hostel.
3. Freshers Day Entry :
Kaali making his entry in a place where students are surrounded. Through the teaser it is evident that one side of the students are shirtless and wearing parody wigs whereas the opposite line has the students who are well dressed and holding garlands. This maybe a scene where Kaali making his entry while seniors ragging juniors. This may also be a montage portion of "Thalaivar Baila" song which released as second single.
2. Kaali a "Bruce Lee" Fan??  :
As we all know the mustache get up of Kaali comes as flashback portion, we can see the poster of Bruce Lee surfaced on the background when he walks in his trademark style. Rajinikanth is playing the role of Bruce lee's fan??. Would the fight sequences in PETTA be in a style of Brue Lee ?? we have to wait. Rajinikanth's all time favourite movie is "Enter The Dragon"
[wp_ad_camp_1]
1.Karthick Subbaraj inspired from Real Life pose of Thalaivar :
The final frame of the teaser before the title card shows a wall painting of Rajinikanth in a rare pose. Karthick Subbaraj inspired from a real life pose of Rajinikanth. The casual pose of off-screen Rajinikanth in a Malaysian film festival "Natchathira Vizha function". It was an off-screen casual pose happened in this year. As Karthick Subbaraj kept Rajinikanth's reference in almost all of his movies, he is now using the actor's real life mannerisms for his fans.
Petta boasts of a star-studded cast. However, we don't get to see any of them in the teaser as it is entirely dedicated to Rajinikanth. The film also stars Vijay Sethupathi, Nawazuddin Siddiqui, Simran, Trisha, Malavika Mohanan, Megha Akash and Bobby Simha among others.