40 Year Old Teacher Tried To "Elope" With 10th Std Student !! Got Arrested !!
CM / Updated: 2018-10-01
23:58 IST
By Dhiwaharan
A 40-year-old female teacher from Alappuzha district in Kerala has been arrested from Chennai and charged for abducting a 15-year-old male student and bringing him to Tamil Nadu without his parents' knowledge.
[wp_ad_camp_1]
The class 10 student went missing from his home in Cherthala on September 23. At 4.30 am this morning, the Cherthala police arrived at the Chennai Park lodge in Choolaimedu. On enquiring at the reception, they found that the teacher and the student had been at the hotel for the last four days.
"Two complaints were filed in Alappuzha, one each at Muhamma and Cherthala police stations. At Muhamma police station, the complaint was filed by the child's parents because he was missing. At Cherthala, the teachers' parents filed a missing complaint," says Cherthala SI Ajith Kumar. "In a joint investigation the police traced them to Chennai, early morning on Friday," he added.
According to police sources, initial searches for the teacher and the victim was conducted in Kanyakumari, Ooty and Madurai. This after eyewitnesses saw the teacher and student at the Cherthala railway station.
According to the boy's father, the teacher took the minor under the pretext of going to the bus stop for 10 minutes.
"He said he'll go till the bus stop and come back. The teacher took him saying she'll send him back in 10 minutes. But he never came back. After half an hour, when we called the teacher she said he is near the house and that he will reach in 5 minutes. When we called again after sometime, her phone was switched off," the father had told the media.
[wp_ad_camp_1]
The child and the teacher were brought to the Muhamma police station and a case was filed against the teacher under section 363 of the IPC for kidnapping and section 75 of the Juvenile Justice Act.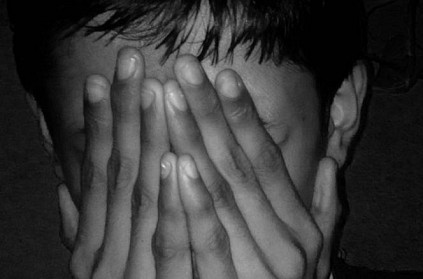 The police officers investigating the case have sent a report to the Child Welfare Committee.
Childline authorities from the district told TNM that they will be meeting the boy on Saturday and further investigations will take place. "A sitting with the CWC officials will happen on Thursday (Oct 4) and following this counselling, medical tests will be carried out as per the protocol," officials at Childline Alappuzha told TNM.
According to an investigating officer, the teacher said that the teenager was unable to live in his house anymore, and so she decided to take him with her. The police however say that according to preliminary investigation, the child had a healthy relationship with his parents, but there had been friction regarding the role of the teacher.
[wp_ad_camp_1]
The child was presented before Juvenile Justice Board and has sent away him with his parents, Muhamma Police Sub Inspector M Ajaya Mohan said.