4 Women Seen Leaving Warne's Room !! CCTV Images Out !!
Written by Dhiwaharan Published on Mar 10, 2022 | 08:41 AM IST | 44
Follow Us
Comments: 0
A report on 4 masseuses leaving the Thai resort room where the former Australian spin legend was staying hours before his death has been surfaced. Local Police said that they are the last to have seen Warne alive before his demise.
The Police officials have also ruled out that foul plays and concluded that Warne died of natural causes. Warner passed away at the exclusive Samujana villa resort on Koh Samui.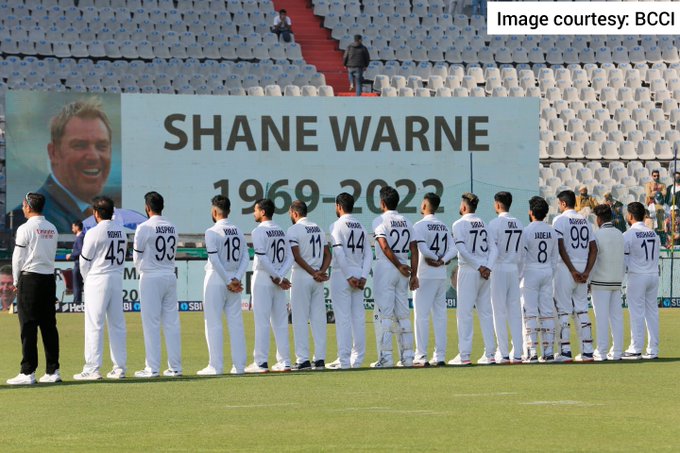 Reports suggests that the cricketer was out with three other friends, a couple whom have also stated to the Police that two women has visited Warne's suite. They reportedly spent time with Warne and cl before leaving at 2.58 pm. local time.
Just two hours and 17 minutes later, Warne was found unresponsive by his friend at 5.15 pm. The women are yet to be identified but the police officials suspect no foul play. As per earlier reports, Warne is suspected to have died of a heart attack.
This CCTV image shows Shane Warne returning to villa just hours before death. Casually dressed cricket great is holding several shirts from visit to tailor Parsuram Panday, 44. Panday said Warne was 'buzzing' when he visited him to get suits made last Friday. (Daily Mail) pic.twitter.com/DiNiYEMVP2

— Rizwan Rehmat (@dohagames) March 9, 2022
Mail Online provided the statements on the police report with few images. Yuttana Sirisombat, a police official said that the girls were called for massages but he was already unwell prior to their arrival.
"The images show four masseuses arriving at the resort at 1.53 pm on Friday, March 4. Two of them went to give Warne a massage and the other two visited his friends. He is believed to requested two masseuses from the staff at the resort. The women are seen leaving at 2.58 pm. Warne was found unresponsive by one of his friends a little more than two hours later at around 5.15 pm" said the Police report.
"He appears to have suffered a heart attack. There is nothing to suggest that there was any foul play in his death and no alcohol or drugs were found inside his room" the report added.
Warne's friend performed a CPR before the arrival of the paramedics but nothing could be done to bring the ace Australian spinner. Ambulance crews have reported that there was vomit beside his bed along with few blood spots on the carpet and towels.
Fondly called as "Warnie" by his fans and colleagues, Shane made his test debut at the SCG in the year 1992 and immediately gained international attention with his ball of the century which is being remembered and will be remembered forever.
Shane Warne was arguably the greatest leg spinner of all time, with a tally of 708 test wickets. He also picked 293 one day international wickets and made more than 300 International appearances for Australia across all the formats.