3 Year Old Child Brutally Raped & Killed !! Stick Found In Her Private Part !!
CM / Updated: 2018-11-14
19:06 IST
By Dhiwaharan
A three-year-old girl was allegedly raped and then locked inside a box by her 18-year-old neighbour in Uttar Pradesh's Rampur, police said. The accused has been arrested.
In an appalling case reported from Gurugram, a naked dead body of a three-year-old girl was found on Monday morning. The girl was lying in a pool of blood, mutilated and her head was crushed by the accused. The girl was found in a room built for storing fodder, around 300 metres from her residence.
According to a report by the Times of India, the accused who is suspected to be a 20-year-old man works as a construction labourer. The child was brutally raped, after which the accused inserted a wooden stick in her private parts before smashing her skull with a stone. The accused's barbaric act left deep injury marks all over the girl's body. The half-broken stick was removed by the doctors from her private parts during the post-mortem.
[wp_ad_camp_1]
Reportedly, the child was the fourth born to her parents, who hailed from Bengal. They came to Gurugram in search of a livelihood. The girl was missing since Sunday 11 am and was found on Monday morning in Sector 66. The police officials told the national daily that the girl was playing outside her house when the accused lured her away. Although no one heard the girl's cry, so it is still dubious if the minor was drugged or not. The girl's parents came to know that she is missing when they returned from work. However, the parents decided to inform the police the next day.
[wp_ad_camp_1]
Once again, on Monday morning neighbours and parents began the search for her and found the girl in an isolated room, lying in a pool of blood. Shakuntala Yadav, Assistant Police Commissioner (crime against women-south) told the national daily that the forensic team has collected samples from the spot. Four teams have been deployed to track down the 20-year-old accused, Sunil, a worker from Uttar Pradesh.
[wp_ad_camp_1]
The accused came to Gurugram a few days ago and was living with his sisters in the same locality. The police have recorded the statements of both his sisters, who work as domestic help in housing societies nearby.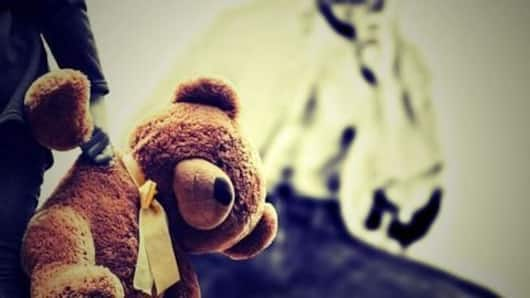 Reportedly, Dr Deepak Mathur, the forensic expert mentioned that the girl died due to excessive bleeding and deep injury on her head.
However, the investigation in the case is still underway and the police have registered a case under Section 376 (Punishment for rape), 302 (Punishment for murder) and Section 4 (Punishment for penetrative sexual assault) of the Protection of Children from sexual Sexual Offences (POCSO) Act against the unidentified perpetrators.