Virat Kohli doffed his hat to MS Dhoni after the two men starred in a six-wicket win for India in the second ODI of the series at the Adelaide Oval. Chasing 299, India got home with four balls to spare thanks to Kohli's 39th hundred and MS Dhoni's half-century to draw level in the three-match series.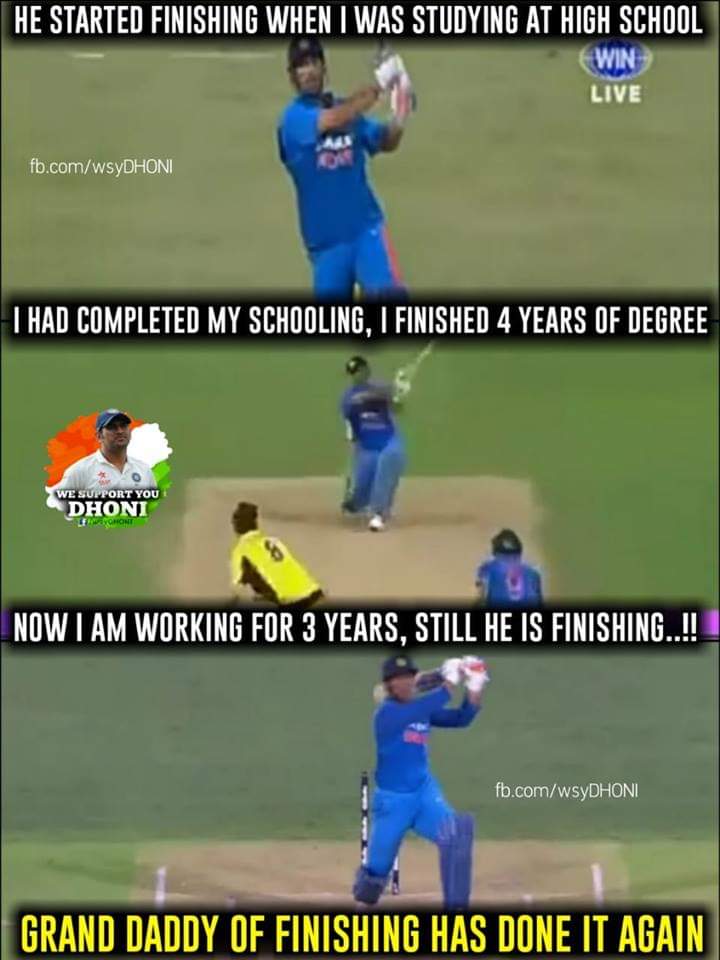 Dhoni had endured a tough 2018 – in 20 ODIs, he managed only 275 runs without scoring a fifty. He started the New Year with his 68th half-century but his 96-ball 51 was too slow as India lost the first ODI of the series in Sydney on Saturday.
When 3 wickets down all eyes were really on MS Dhoni, who has been under the scanner since the end of 2017. He was a little slow to get off the blocks but soon enough, showed his intent. This time, Dhoni was geared up to take the attack to the opposition early on in his innings.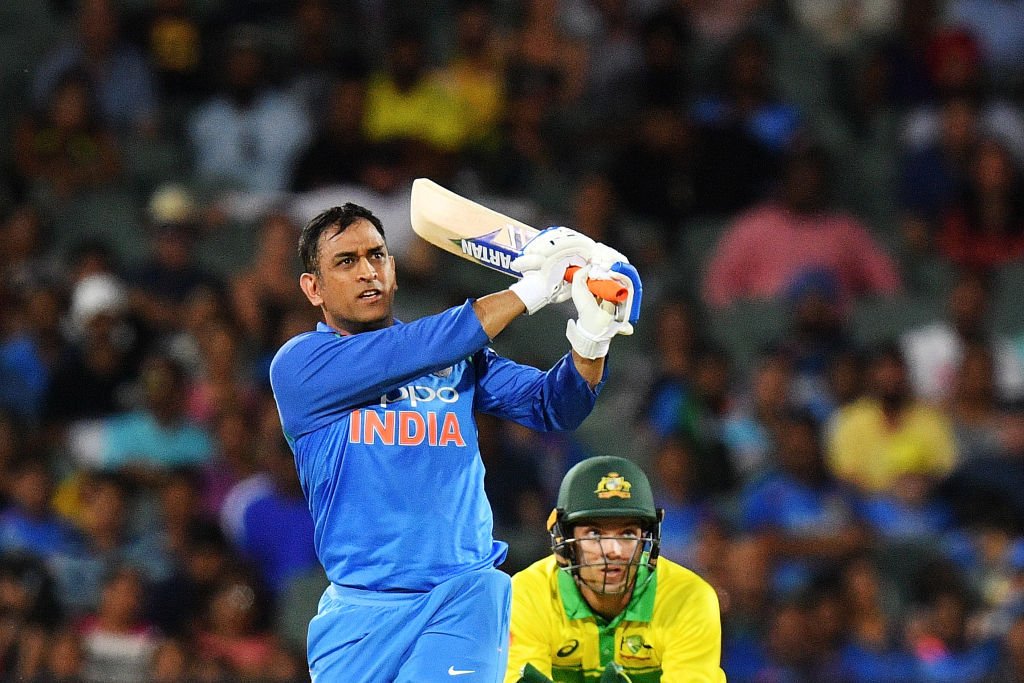 Tother with Virat Kohli, MS Dhoni added 82 for the fourth wicket. It was this partnership that really laid the foundation for the assault later in the evening. Even after Kohli fell for 104, there was hope in the Indian camp.
Dhoni and Dinesh Karthik put on 57 in a little over five overs to take India home and script the second highest successful run chase in Adelaide.
MS Dhoni Six vs Australia. #Dhoni #AUSvIND pic.twitter.com/X2E4IH8yYl

— Best Of MS Dhoni (@MissYouMSDhoni) January 15, 2019
Virat Kohli, named man-of-the-match for his hundred, said Dhoni kept him calm throughout their partnership.
"Tonight was an MS classic. Only he knows what's going through his mind. He calculates the game so well. He backs himself to hit those big hits. Hats off to him and Dinesh as well," Kohli said after the match.
"He came in and showed the right kind of intent. MS was as composed as ever. We try and help each other… Tonight was special for us." said Kohli about Dhoni's innings. Apart from Kohli Check out what fans saying to denote that the classic "Vintage" Dhoni is back :
From " Switch off the TV when Sachin is Out" To " Keep The TV on till DHONI is there we all grew up" #DHONI is back 💥💥💥 pic.twitter.com/hk0CGFQ6gs

— Sudip Lodh (@lodh979) January 15, 2019
2012
India won in Adelaide
Dhoni finished the match

2018
India won in Adelaide
Dhoni finished the match

Age is just a number for him 😎 pic.twitter.com/Myp1aPUktM

— DHONIsm™ 💙 (@DHONIism) January 15, 2019
Watching dhoni finishing the match 😻 #AUSvIND pic.twitter.com/WonWdRbmDm

— Mask Ishan (@Mr_LoLwa) January 15, 2019
Fifty for MS Dhoni.#AUSvIND pic.twitter.com/86dzxsJ8BM

— RVCJ Media (@RVCJ_FB) January 15, 2019
MS Dhoni – The finisher is back. #AUSvIND pic.twitter.com/lGVip3b0Cr

— CricTracker (@Cricketracker) January 15, 2019
NAAN VEEZHVEN ENDRU NINAITHAAYO?

Mama's dedication to my dear Thala & a small gift to all Thala fans.

Dhoni as #Petta Velan. Thala bloods, please watch with headphones & spread the word. Naadi, narambu, ratham, sadha, Ella edathlayum Goosebumps guaranteed. Enjoy. #PettaParaak pic.twitter.com/IZmR2LWvI8

— Srini Mama (@SriniMaama16) January 15, 2019
#2009vs2019@msdhoni still smashing sixes and finishing chases! 🙌 pic.twitter.com/fv0wvz3rnS

— ICC (@ICC) January 15, 2019
MARANA MASS! #AdichadhuYaaru #WhistlePodu 😍🦁💛 pic.twitter.com/4B6vFCpmIC

— Chennai Super Kings (@ChennaiIPL) January 15, 2019
Gandhi ji searching for Dhoni haters on twitter. pic.twitter.com/YqWZbBTOpH

— Krishna (@Atheist_Krishna) January 15, 2019
Dhoni haters.. before & after! 😂 pic.twitter.com/rvWM6WDcip

— Keh Ke Peheno (@coolfunnytshirt) January 15, 2019
MS #Dhoni just harvested the Kangaroos using his helicopter. That's his way of celebrating #HappyPongal. 😂🤣😂 pic.twitter.com/bvLvceEu32

— Sir Jadeja (@SirJadeja) January 15, 2019
Haters – The finisher is finished!

Dhoni – "Hold my chai." #AUSvsIND #Dhoni pic.twitter.com/wTqagt6BwY

— Akash Jain (@akash207) January 15, 2019
#Dhoni
He finished this game
But not finished his game pic.twitter.com/7DDUCkgCVV

— Triowriters (@Triowriters3) January 15, 2019
Critics: his career is over

Dhoni: pic.twitter.com/f2AP5GDNTt

— Silly Wonka (@_therealNobody) January 15, 2019
Peru Dhoni, ooru Ranchi, pondaati peru Sakshi, ponnu peru Ziva….

— C.S.Amudhan (@csamudhan) January 15, 2019

In the last over it seemed inevitable that the pressure would get to Behrendorff, like it has to so many bowlers before him. And it did, as he pitched the ball exactly where Dhoni was backing him to do, and he duly smashed the ball into orbit to steer his team home one more time.