For all the vegetarians out there, and people who would like to explore veg options, This article is for you guys! And if you're a strict non-vegetarian (like me :P) then I
advise you to stay away 😉
1. Prems Graama Bhojanam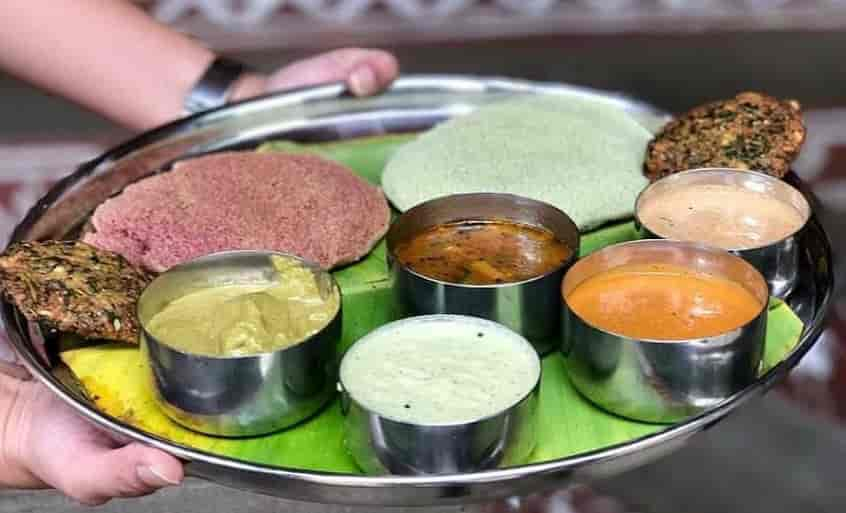 [wp_ad_camp_1]
If you want to try some authentic south Indian dishes, then this is the first place you need to head to. right from serving Tulasi water to making every dish with healthy ingredients, this place deserves a special mention!
Address : 19, Sardar Patel Road, Next To GRT, Adyar, Chennai
Cost : 300 for two
2. Mathsya
This place is known for its south Indian, north Indian and Chinese delicacies and it's open late nights till 1.30 pm. It also serves Jain food.
Address : 1, Halls Road, Egmore, Chennai
Cost : 500 for two
3. Pind
Famous for their north Indian dishes and Thalis, mainly Punjabi food. They also serve Jain food.
Address : 2, Sarathy Nagar, 1st Main Road,Velachery, Chennai
Cost : 800 for two
4. Fusilli Reasons
[wp_ad_camp_1]
Italian food at a pocket friendly price? Yes, please! This place has drool worthy pastas, garlic breads and nachos that won't cost you a bomb like the big Italian restaurants. A must-try even for the pure non-veg eaters!
Address : 1/9, Dr. Vasudevan Street, Ormes Road,Kilpauk, Chennai
Cost : 300 for two
5. New Yorker
When you want to have a huge buffet of veg dishes, this place will give you a contented experience. When all the buffet places have non-veg trending, NY made it a haven for the Veg-ers! Another good option for corporate
dining as well.
Address : 21/10, 1st Floor, 3rd Street, Wallace Garden,
Khadar Nawaz Khan Road,Nungambakkam, Chennai
Cost : 1200 for two
6. Little Italy
[wp_ad_camp_1]
Another best option when you want Italian + Veg. This place gives you a variety of dishes and makes you wonder that there are so many options in veg after all. They serve Jain food too.
Address : 50, 17th Cross Street, Near Spencers Daily, Besant
Nagar, Chennai
Cost : 1300 for two
7. Rajdhani
Exploring Rajasthani and Gujarati cuisine should be on your check list and this place will definitely give a great experience. Their Thalis are so sumptuous and mouth watering!
Address : 1st Floor, Phoenix Market City,Velachery Main
Road, Velachery, Chennai
Cost : 900 for two
8. Mid Street
[wp_ad_camp_1]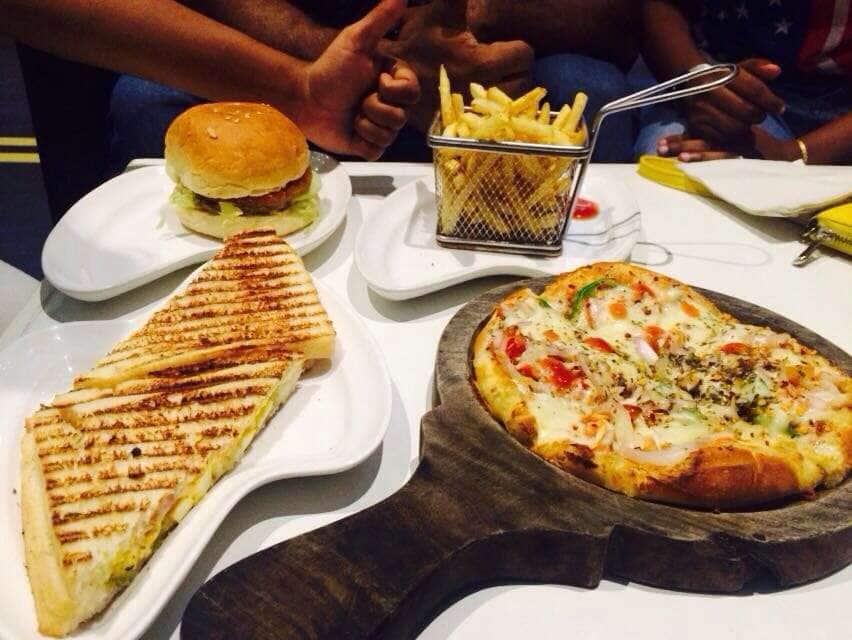 Best place for street food, light snacks, shakes and ice creams. This place is a themed restaurant and very pocket friendly.
Address : 49, KKR Complex, Thiruvalluvar Salai, Opposite To
Spartan School,Mogappair, Chennai
Cost : 350 for two
9. Murugan Idli Shop
If you are an Idli 'n' Sambar lover, this place is going to be your second home. Though there are many other places that offer good Idlis, this place will always be on the fav list. Also, their sweet pongal is to die for!
Address : 149/1, 6th Avenue, Opposite Vilankanni Church, Besant
Nagar, Chennai
Cost : 200 for two
10. Sree Akshyam
[wp_ad_camp_1]
One of the best places to go for breakfast and have some delicious south Indian food. Their prices are very nominal too.
Address : AJ-6, 4th Avenue, Shanthi Colony,Anna Nagar East,
Chennai
Cost : 550 for two
11. Cream Center
An amazing place for Italian and Mexican food. They have a wide variety of menu to choose from and for once you'll love veg food more than non-veg. They are a bit over priced though but good things are often huge on the price tag right!
Address : 55, 2nd Main Road, Between Kaliappa Hospital and
Park Sheraton, RA Puram, Chennai
Cost : 1600 for two
12. Krishnavilasam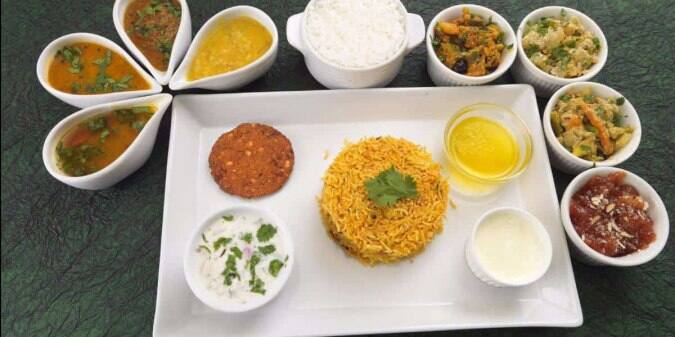 This place is known for their Thalis. If you like the cooking style of Thirunelveli or Nagerkoil, then you'll absolutely love this place!
Address : 11, 1st Floor, Haddows Road,Nungambakkam,
Chennai
Cost : 850 for two
Well, all this writing about food joints and I'm really
hungry now. You can't blame me, it's lunch time anyway 😛
You guys go try some new place in the list and tell us how
you liked the food! Bon Appetite! 🙂
* These places are based on Zomato rating. And the prices are
only approximate values.