Friendships are one of life's greatest joys. We find
someone we can share our heart with, someone who understands and accepts us
just the way we are. And when you
have reached this level, it's hard not to fall
in love with your best friend!
They care for you and protect in a way nobody else can. And how can you not
fall in love with them?
One
of the most exciting, but frightening, barriers a friendship faces is when one
person falls in love with their best friend of the opposite sex. The feelings
are so intense, and the fear of revealing them can be paralyzing. But if you succeed, then you're in for a very beautiful relationship!
1.
You both already love each other
When you are BFFs, it's a known fact that you love each
other madly already. It just takes the work of a Cupid's arrow to strike you
both, to make you realise that you guys are made for each other.
2.
They understand and know you well
No one else can know you better than your best friend.
Just a glance, and you know what the other person thinks or wants.
3.
You have a lot of mutual friends
The whole scene of introducing you to each others' friends
is put away as you are all friends already. Just an add-on, they are gonna
adore you as a couple now!
4.
Family's acceptance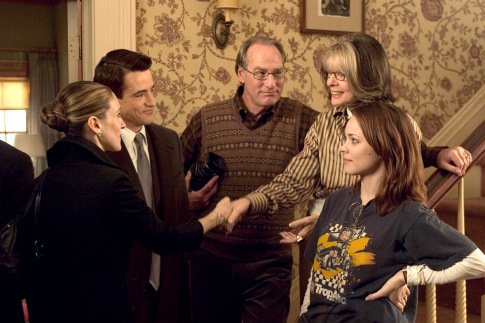 There's gonna be no shocker from your parents, as they
already know them for a long time and well acquainted. When they accepted you
as friends, they'll definitely accept you as better halves. And who knows, your
mom might have known you guys would end up together a long time back!
5.
You share everything
You guys know about each other in and out, even the tiny
details, your past and the weird confessions. There's nothing you need to hide
and absolutely no secrets when you get into the relationship.
6.
No pressure to impress each other
All that effort you have to put in a new relationship is
kinda not needed here. You guys have been weird around each other, practically
know everything and anything. You just love them anyway and there's no need for
sugar coatings!
7.
Having the most level of comfort
You are so
comfortable being around each other. You know what to say and when to be silent. Also, there's no need
for words like 'thanks', 'sorry', 'welcome'. They even know your little
cravings and weird shortcomings, and they can handle it all while still loving
you!
8. Not just being comfy but being
stupid as hell
Yeah, the
reason you became best friends was because you were compatible and had a great understanding
of each other. And cause you've been crazy and weird together. Well, that makes
it just an improved version of your friendship now.
9. Getting all cosy
Yup, it's
gonna be super awkward the first time you guys kiss or make out, but trust me
it's gonna be all worth it when you realise what you've been missing so long.
And then you'll never stop 😛
10. You will have an amazing story to
tell
Right from
the pranks you did and the fun you had as best friends, to the amazing way you
fell in love and got married, you guys will have the best story to tell your
grandchildren and anyone who could take inspiration from you on true love!
Falling in Love and finding your soul
mate whom you can spend the rest of your life with is the best thing one can
ever ask for. And if it's your best friend, then you're luckier!