10 Places In Chennai Where You Get The Best Juicy Burger For Less Than Rs.500 For Your Gang!!
By admin
One of the cheesiest inventions of amazing food, BURGERS top the list for most of us. Just
seeing all the cheese oozing out, the meat patty and vegies, we can literally drool over it. Always a quick bite even when you aren't very hungry and easy on your pocket, Burgers are a love-it-all-time food.
Every foodie will adore this little monster and we give you the top 10 places for having
some kick-ass burgers for satisfying your food cravings!!
1. Double Roti
Trendy contemporary cafe serving a combination of Indian and international snack foods.
Their burgers are so juicy and sumptuous that you'll keep wanting more.
Address : 4/27, Cenotaph, 1st Street,Teynampet, Chennai
Cost : 1000 for two
2. Tovo Infusions
DIY dishes with various spices and toppings are served at this modern, bistro-style diner.
You can choose your patty and the type of sauces you want, and they cook them freshly.
Address : 113, R.K Salai, Mylapore, Chennai
Cost : 1300 for two
3. Cheesy Juicy Burgers
They make very good burgers and you'll definitely keep going back. But the only drawback
is, this is a very compact place and you would find no privacy nor a wash area.
Locations : Injambakkam/Anna Nagar/ Nungambakkam
Cost : 500 for two
4. Downtown Cafe
It is a charming combination of European and Industrial decor. The exposed brick walls, high ceilings and big glass windows, stream in radiant natural sunlight making you
want to spend your days there. And they have amazing burgers.
Address : 45 A & B, Shubham Building, 7th Avenue, Besant Nagar, Chennai
Cost : 800 for two
5. Brick House Bistro
It serves American & European Cuisines. A very good place for you and your family,
Where you can taste very delicious and mouth watering burgers.
Address : 9, S-Block, 6th Avenue, Anna Nagar East & also in Besant Nagar
Cost : 600 for two
6. Eatalica
It is a great fast food joint also serves meals. Portions are mostly suitable for single person. Self service makes it fast and nice. It is a simple cosy neighbourhood joint for a yummy and filling spread of burgers, sandwiches, pastas and a lot more. It has innovative menu, excellent quality food in a city where continental is not easily available at affordable prices.
Address : 18/7, Corporation New Complex, 3rd Cross Road, RA Puram, Chennai
Cost : 700 for two
7. Wrapsody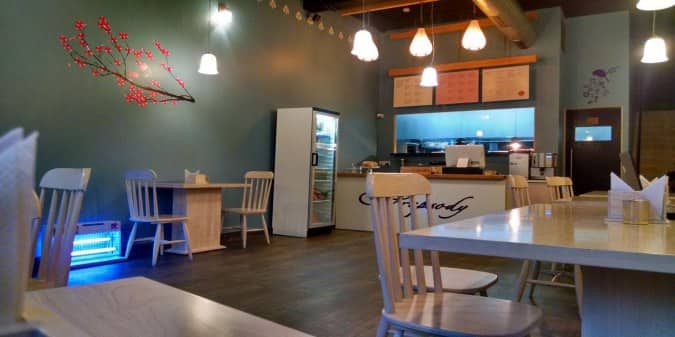 They  make you happy by serving quick, unique and satisfying food.  They provide
fresh wraps, sandwiches and burgers accompanied with unique fillings and homemade sauces, ranging  from American, British, European, Middle Eastern and of course Indian.
Address : Shop 7, Shop In A Park, East Coast Road (ECR), Akkarai, Chennai
Cost : 700 for two
8. Shaack
Absolutely delicious food added with great service. Ambience is quite and pleasant.
And definitely have some amazing burgers!
Address : F-36, KG Galaxy, 2nd Avenue, Above Fab India, Anna Nagar East, Chennai
Cost : 1000 for two
9. Burger Point
Burger Point is your friendly hangout for having great burgers at pocket friendly prices.
Address : M/134, 2nd Main Road, Thiruvalluvar Nagar, Thiruvanmiyur, Chennai
Cost : 500 for two
10. Tasty Jones
A small place in bessy, but has great burgers. A lovely evening in the beach and food here, you can be assured to have a nice day.
Address : 1&2, TNHB Complex, 4th Main Road, Besant Nagar, Chennai
Cost : 500 for two
[wp_ad_camp_1]
I hope I have awaken the sleeping hungry demon inside you to crave for some lip smacking burgers right away 😛
What are you waiting for then?? Go, go! Have some of these and let us know
which one was your favourite!! 🙂