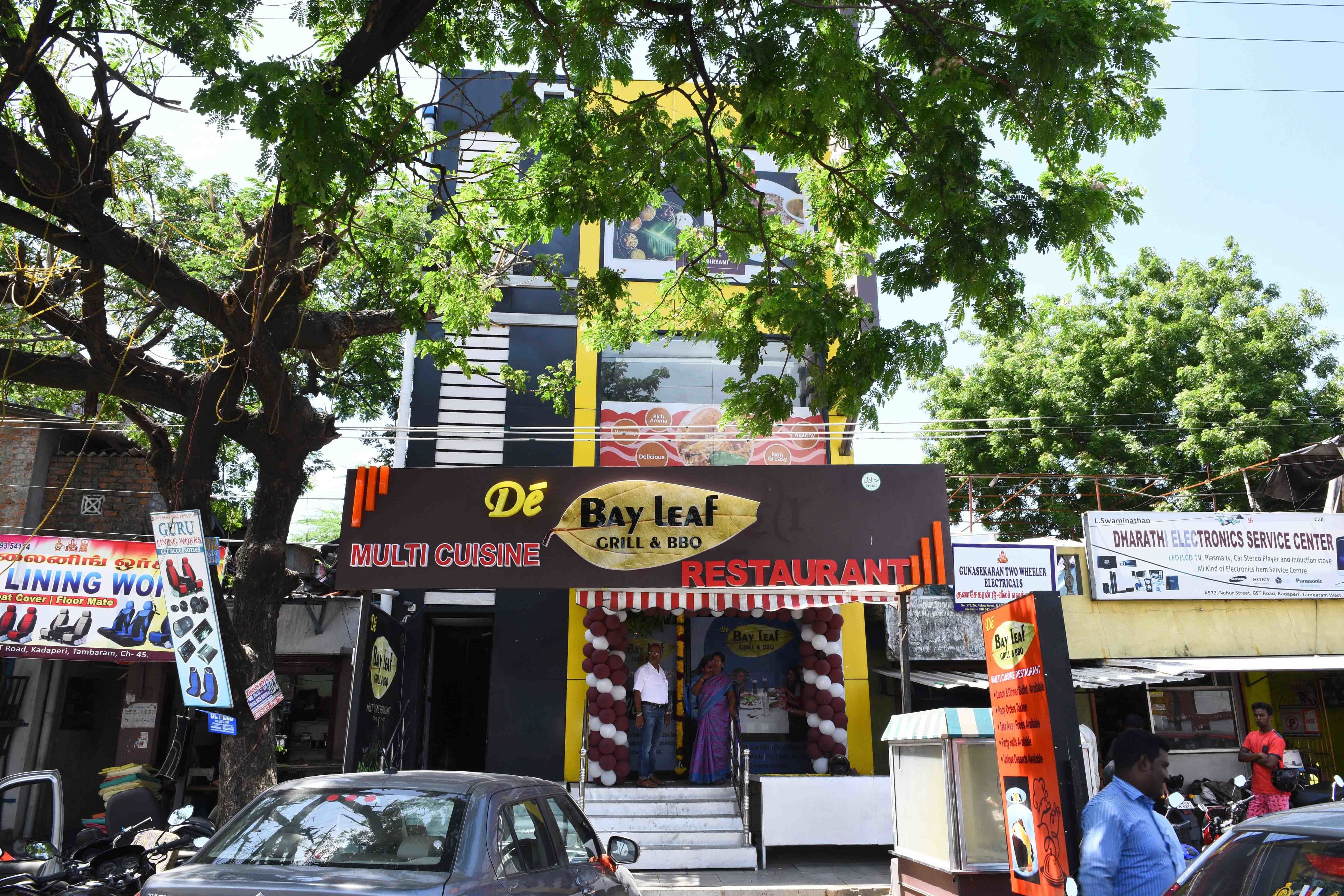 Are you
tired of tasting same old indianised Chinese from so called
Chinese restaurants.? Bored with the same food type in
different eat-outs? wanna take your taste-buds for a continental
food drift..??Then you got to try these amazing mouth watering dishes in namma
Chennai.
De'Bay Leaf BBQ Chicken–
Everyone
loves barbeque. This variant is actually
chicken marinated with specialized BBQ Rub and soaked overnight. It is then
cooked in Oven and glazed with special homemade BBQ sauce making it
crusty outside for the crunching and deliciously juicy inside for
your tongue.
Grilled Fish
This dish is
actually a fish fillet coated with a well-prepared pineapple BBQ Sauce and
grilled very well so as to give a golden brown texture on to it. After which
the fish is topped with caramelized juliennes of green peppers and onions. It
is served with a slice of lemon. A dish, so tender and juicy, makes you water
in your mouth
Curry leaf Fried Fish-
This one
will surely tickle at the tip of your tongue. It is prepared by fish coated with fried curry leaf powder and
well-crumbled homemade spices it is followed by frying to perfection, giving it
tasty brownish green look and making it crispy and crunchy at the
same time.
Coconut Shrimps–
Lovers of
shellfish, these shrimps are to your rescue. The dish is basically consists of shrimps with an appetizing coconut
crumb coating and fried to a light brown colour. It is served with Mango
BBQ Sauce. It is incredibly crispy and well cooked.
Sticky Toffee-
A
foreign dessert which consists of a very moist sponge cake made with finely
chopped dates and covered in a delicious homemade caramel sauce , where the
cake almost melts in your tongue and caramel sticks to your mouth which gives a
heavenly taste altogether. What makes it better they say is serving the toffee
with a scoop of vanilla ice cream.
Tangari Kebab-
This
Arabian dish has a unique taste of its own. It is Chicken
drumsticks marinated especially with cashew paste, cheese, yogurt & a
secret homemade spice made by the chef and is cooked in tandoori style. It
makes the meat tender & soft to enjoy.
Cobbler–
Another dessert where a few whole
strawberries which are combined and cooked with thick sugar syrup and topped
with a cream-based dough, forming a tempting thin crust layer on the outside
with a juicy strawberry-syrup mix inside. It is also served with vanilla ice
cream
Quesadillas–
This calls for the vegetarians out there. It is juliennes of
vegetables cooked with cheese and served with salsa, giving it yellow texture.
It is awesomely crispy
& crunchy on the outside, and warm and cheesy in the inside.
Paneer Tikka–
This dish
is every foodie's delight. It is Paneer
cubes marinated with homemade tandoori masala and spices. After which it is
flavored with saffron and cooked in tandoor to perfection. It has typical look
of the famous North Indian dish and is amazingly soft & juicy.
Tandoori Pomfret-
This seafood dish is one of a kind. It is a whole Pomfret fish marinated with homemade
spices and cooked very well in clay pot giving a bright red texture. After
which it is served with spicy mayonnaise. It is temptingly juicy & scrumptious fish
which you don't want to miss.
All of
the above are currently trademark dishes available in De'Bay Leaf
restaurant in Tambaram.Widely considered a hangout spot for friends and family
alike due to its amazing ambiance. The chefs of this establishment have a
very good experience in Continental and European cuisines. It is known for its
stomach-filling food and incredibly reasonable prices. Most of
the ingredients (like barbeque sauce, mayonnaise etc) used for cooking is hand-made by the chefs. The
signature dishes are the De' Bay Leaf BBQ Chicken and
Coconut shrimps.
It will
indeed be the finest foodie experience you never regret…!!!!!!!!!!