Chinmayi Sripaada is an Indian playback singer, working mainly for the South Indian film Industry. She is also a voice actor, television presenter and radio jockey. She is the founder and CEO of a translation services company called Blue Elephant. She is often credited as Chinmayee/India Haza but her birth name is Chinmayi. She rose to fame for her critically acclaimed song "Oru Deivam Thantha Poovae" from the National Award winning movie Kannathil Muthamittal.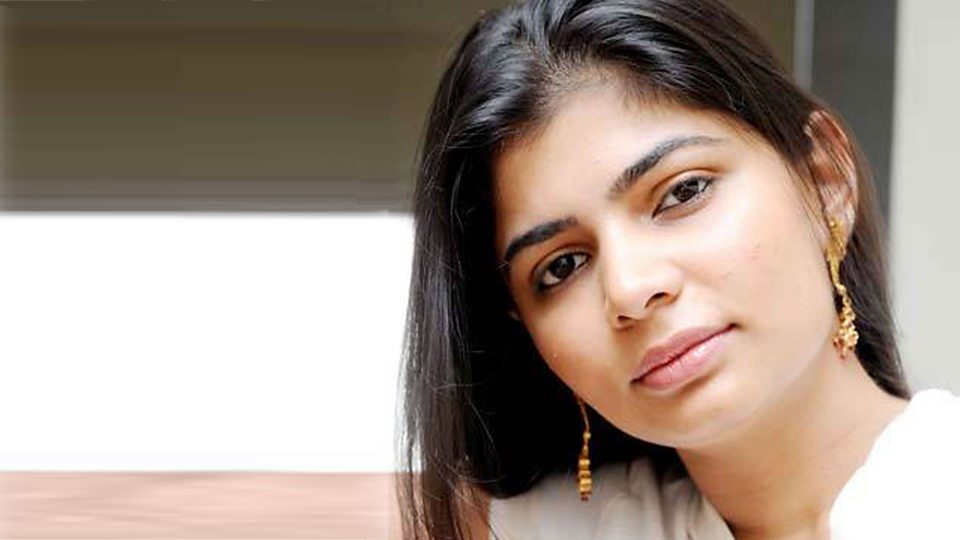 Chinmayi turned a voice actor for the Tamil film Sillunu Oru Kaadhal (2006), speaking dubbing for actress Bhumika. Since then, she has dubbed for several lead actresses in Tamil films, including Tamannah Bhatia, Sameera Reddy, Samantha Ruth Prabhu and Trisha Krishnan. She has also provided her voice in dubbed Telugu films. She dubbed for the critically acclaimed fictional character Jessie who was portrayed by Trisha in Vinnai Thaandi Varuvaya. The same character appeared in the film's Telugu version Ye Maaya Chesave and was portrayed by Samantha, while being portrayed by Amy Jackson in the Hindi version Ek Deewana Tha. 
Chinmayi dubbed for the character in all three films and won the Nandi Award for Best Female Dubbing artist for Ye Maaaya Chesave in 2010. Chinmayi dubbed in Vettai for Sameera Reddy and has dubbed for her in all Tamil movies. She dubbed for Samantha Ruth Prabhu in Eega in Telugu and its Tamil version Naan Ee in 2012. She dubbed voice for Nayanthara for Tamil version of the movie Sri Rama Rajyam. Chinmayi has dubbed for Samantha Ruth Prabhu in many films like "Rabhasa", "Atharintiki Daaredi", "Ramayya Vastavayya", "Eega", "Sithamma Vakitlo Sirimalle Chettu", "24" and many more in Telugu. Now she is highly being praised for her songs and voice in "96".
Now she has posted a bizarre tweet in which she accuses the Tamil movie reviewer Prashanth known as itisprashanth for online flirting with random ladies. Prashanth is a well known reviewer in Kollywood and he has more audience in other countries as well.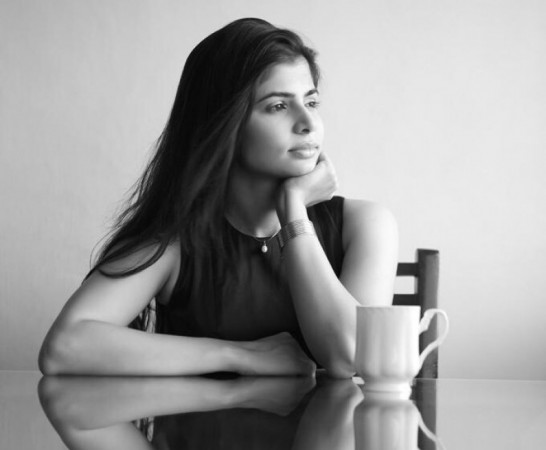 As far as Chinamyi's tweets are concerned it is revealed that he is flirting with random ladies. Chinmayi wrote "I am having some messages shared and the names will be blocked out. I can imagine how traumatic it can be. If you want to share your story anonymously please slide into my DMs. Girl asks him how his wife is; he responds saying 'you re my long time love, dont mistake me'"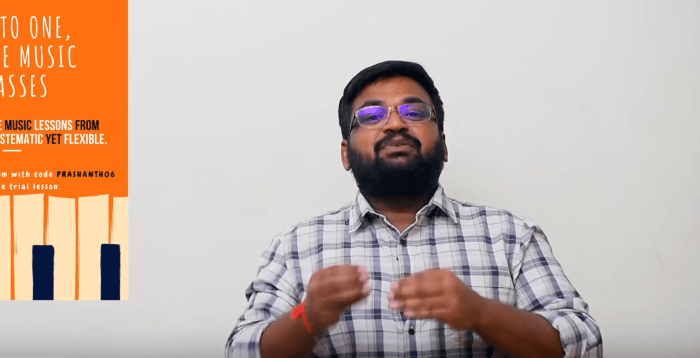 I am having some messages shared and the names will be blocked out.
I can imagine how traumatic it can be. If you want to share your story anonymously please slide into my DMs.
Girl asks him how his wife is; he responds saying 'you re my long time love, dont mistake me' pic.twitter.com/iVu3vMeI2i

— Chinmayi Sripaada (@Chinmayi) October 6, 2018
Chinmayi has seen replying for her comments as well. Check out her conversation below :
More from another girl. pic.twitter.com/eB1ok0M0WJ

— Chinmayi Sripaada (@Chinmayi) October 6, 2018
How u beleived ur friend who send this SS to you. Can u show prashanth's number here.? I hate that guy to the core. But I'm 💯 positive it's not him. People started to comment bad about him already In this tweet.

— Majnu (@Majnuvijay) October 6, 2018
You are a textbook example of a man who supports harassment

— Chinmayi Sripaada (@Chinmayi) October 6, 2018
See. How can you judge a person so soon.? U don't know me. That guy blocked me here. I don't have to support him. I'm completely against cyber harassment or any kinda harassment. I wanna make sure is that him or some imposter. Nan kekrathu purilaya

— Majnu (@Majnuvijay) October 6, 2018
How can you trust a victim is a standard statement. Udane 'How did you trust the victim' nu kaelvi. 'i am sure it is not him' nu harasser ku support.
This is what normal men do. You did the same. Thats all
The #TimesUp movement is to speak against enablers like you also

— Chinmayi Sripaada (@Chinmayi) October 6, 2018
I'm not here to argue with you about that. I know nan Enna sonalum neenga personal ah attack panuvinga. Solitu ponga. He's living in Chennai. Now he's a known face in your industry. Avan dhane thappu panan with evidence cyber crime la complaint Panna solunga.

— Majnu (@Majnuvijay) October 6, 2018
He is named in my complaint from 2012.
I am still fighting the case in Madras High Court. Prachana enna 🙂

— Chinmayi Sripaada (@Chinmayi) October 6, 2018
Though it is unnecessary take that.
Now dont tell me anyone can take the screenshot and send 😂 pic.twitter.com/yAi85Vf7hw

— Chinmayi Sripaada (@Chinmayi) October 6, 2018
Sry to say at least u need to avoid chat with anyone after late nights..rest of u can talk with ur professionals if there is any important .

— sireesha chakravarthy (@sireeshachakra1) October 6, 2018
What are you on about? This is not a late night chat. This isnt me🙄

— Chinmayi Sripaada (@Chinmayi) October 6, 2018
A lot of reviewers watch movies at special shows and come out at that time. So?

— Chinmayi Sripaada (@Chinmayi) October 6, 2018
Date should be visible . It can be made by anyone. Post a screenshot with the date visible over the texts @itisprashanth

— கூலிப்பணி ராஜன் (@MandaPathiram) October 6, 2018
Anymore rules and regulations to follow?

— Chinmayi Sripaada (@Chinmayi) October 6, 2018
Meanwhile lot of her followers trolled Prashanth as well. Check out some of them here :
Panda to that girl : அம்மா தெரியாம ஒரு சபலத்துல பண்ணிட்டேன்மா 😂😂😂#pandastory pic.twitter.com/EjeqwpxTnF

— 🏹விக்னேஷ் villain™🏹 (@Vigneshcdm1) October 6, 2018
Antha paiyanukulayum yetho irnthrku paaren..😂😂 @itisprashanth pic.twitter.com/lZbGU69RdN

— Sarkar!!! (@mersalnivi) October 6, 2018
Cc @itisprashanth pic.twitter.com/dZIRbKOcy4

— Razz (@itz_bingo) October 6, 2018
@itisprashanth Dei kaamapisasu…Reply panraa. 🤣🤣🤣🤣🤣🤣 pic.twitter.com/5Z67U2sHT5

— AreaMAMA 😎 (@Gentleboyoffl) October 6, 2018
Panda to her
Purinjavan pistha pic.twitter.com/j8KutyPhiJ

— DHANUSH KISHORE ™🛡 (@kishorekdhanush) October 6, 2018
What do you think on this ?? Do you really think this could be Prashanth ?? Let us know !1